Comparative Protective Efficiency of Different Stabilizers for Live Newcastle Disease Virus Vaccine Production
Abstract
Live attenuated lyophilized vaccines are widely used to control the infectious diseases. Lyophilization process may lead to loss of virus titer after vaccine reconstitution consequently decreasing efficacy of vaccine. So, to protect the infectivity titer of the virus from freeze drying stress, good stabilizers must be added. Therefore, in present study three different stabilizers [dried skimmed milk (DSM), lactalbumin hydrolysate-sucrose (LS) and polyvinylpyrrolidone (PVP)] were used to prepare three types of live freeze-dried vaccines of Newcastle disease virus (NDV) LaSota strain. The prepared vaccines were subjected to quality control tests and proved to be sterile and safe. On titration of the prepared vaccines after lyophilization it was found that LS stabilizer was the most protective to the live NDV LaSota reducing its infectivity by 0.27 log10 EID50 only, while losses detected of EID50 of DSM and PVP stabilizers was 0.66 and 1.16 log10 respectively. HI antibody titer in the vaccinated chicks were detected starting form 1st week post vaccination (WPV) and all vaccines induced significant higher antibody response than control unvaccinated. All vaccinated chicks could resist the challenge with virulent strain of NDV at the 3rd WPV. Protection rate induced by the prepared vaccines ranged from 90% in DSM and PVP to 100% in LS group. Histopathological lesions were detected in organs from birds that died post challenge either in unvaccinated or vaccinated challenged confirming the virulence of subgenotype VIId NDV and indicating the high immune response induced by the vaccines. In this study: LS was found to be the most protective stabilizers for virus among DSM and PVP in live NDV vaccine formulation.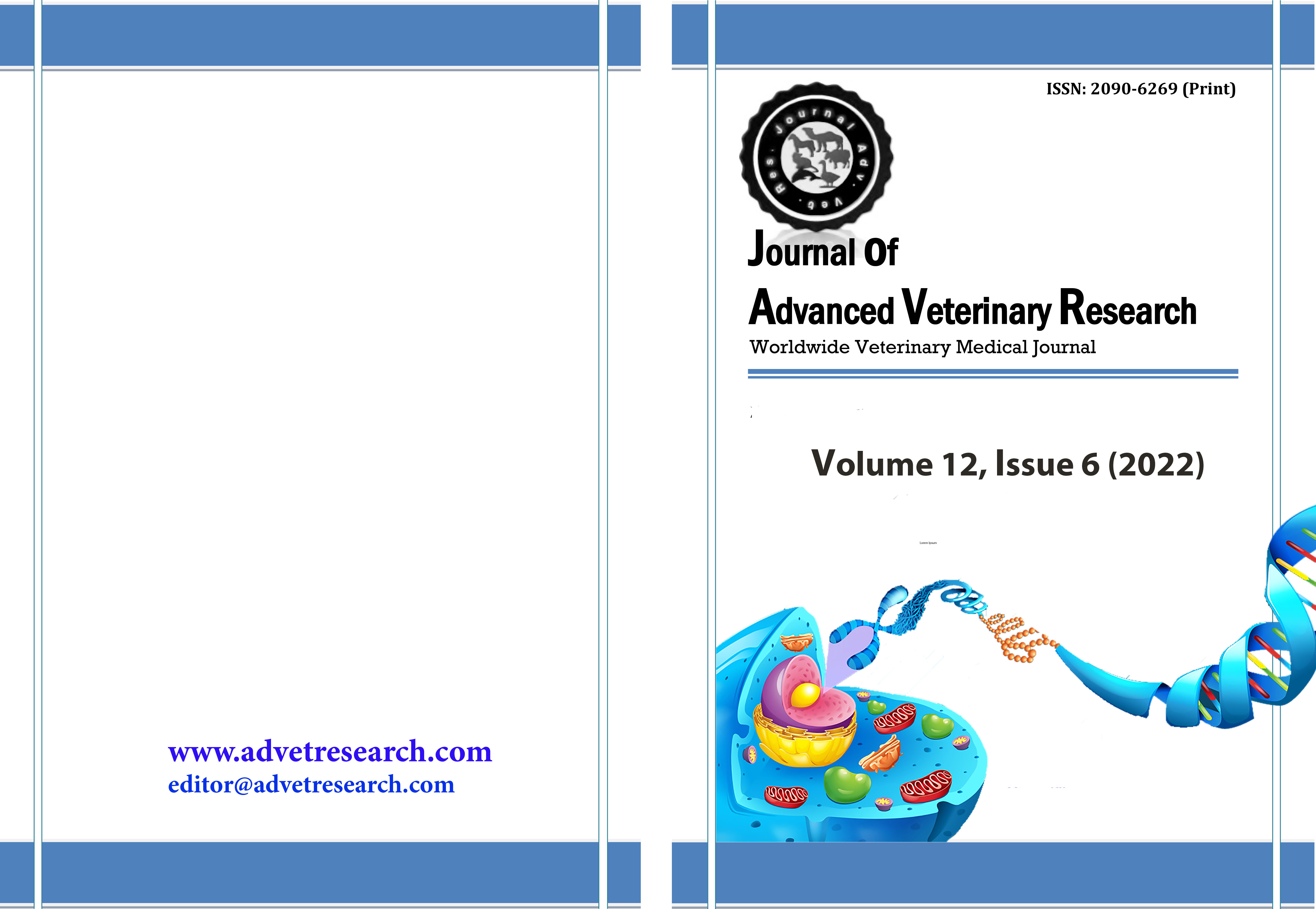 Downloads
How to Cite
Shawky, Y. A. ., Hussein, A. ., Salman, O. G. ., & Eid, A. A. . (2022). Comparative Protective Efficiency of Different Stabilizers for Live Newcastle Disease Virus Vaccine Production. Journal of Advanced Veterinary Research, 12(6), 658-664. Retrieved from https://advetresearch.com/index.php/AVR/article/view/1075
Section
Original Research
License
Copyright (c) 2022 Journal of Advanced Veterinary Research
This work is licensed under a Creative Commons Attribution-NonCommercial-NoDerivatives 4.0 International License.
Users have the right to read, download, copy, distribute, print, search, or link to the full texts of articles under the following conditions: Creative Commons Attribution-NonCommercial-NoDerivatives 4.0 International (CC BY-NC-ND 4.0).
For more information: