Silver Nanoparticles: Synthesis, Biomedical Applications, Antibacterial and Anticancer Activities, and their Hemato-Biochemical Impacts: A Review
Abstract
Nanobiotechnology has grown rapidly as an essential branch of modern research, which deals with synthesis, design and manipulation of particles with at least one dimension <100nm. As well as they have an important role in diagnosis and treatment of modern diseases. AgNPs are mostly used NPs in a variety of applications because of their exceptional physicochemical characteristics with low toxicity and biocompatibility. Also, their great chemical stability, catalytic activity, conductivity and antimicrobial potential leads to its high commercial use. AgNPs produced by the action of reducing reagents, such as, physical, chemical and biological techniques. Biosynthesized silver nanoparticles are most attractive nanomaterial of interest among several metallic nanoparticles, which characterized by its hazard free and eco-friendly cost-effective, biological and therapeutic properties. The natural resources for biosynthesis of nanoparticles include plants, bacteria, yeast, algae, fungi and viruses. The AgNPs has great importance in several fields of the science and some technology as electronics, therapeutics, environmental protection, textile industry, cosmetics, biomedical, photonics and agriculture. Also they act as an effective antimicrobial, anticancer and diagnostic agents through the distinctive characteristics of Ag nanostructures, like its exceptional SERS/SPR, the properties and charge of its surface, variety of the shape, rate of dissolution, as well as its ability to organized Ag+ release for mediating both antimicrobial toxicity and cytotoxicity toward cancer cells. This review provided an overview of synthesis of AgNPs along with their anti- microbial and anti- cancer activities. In addition to an overview on how AgNPs affect hemato-biochemical parameters.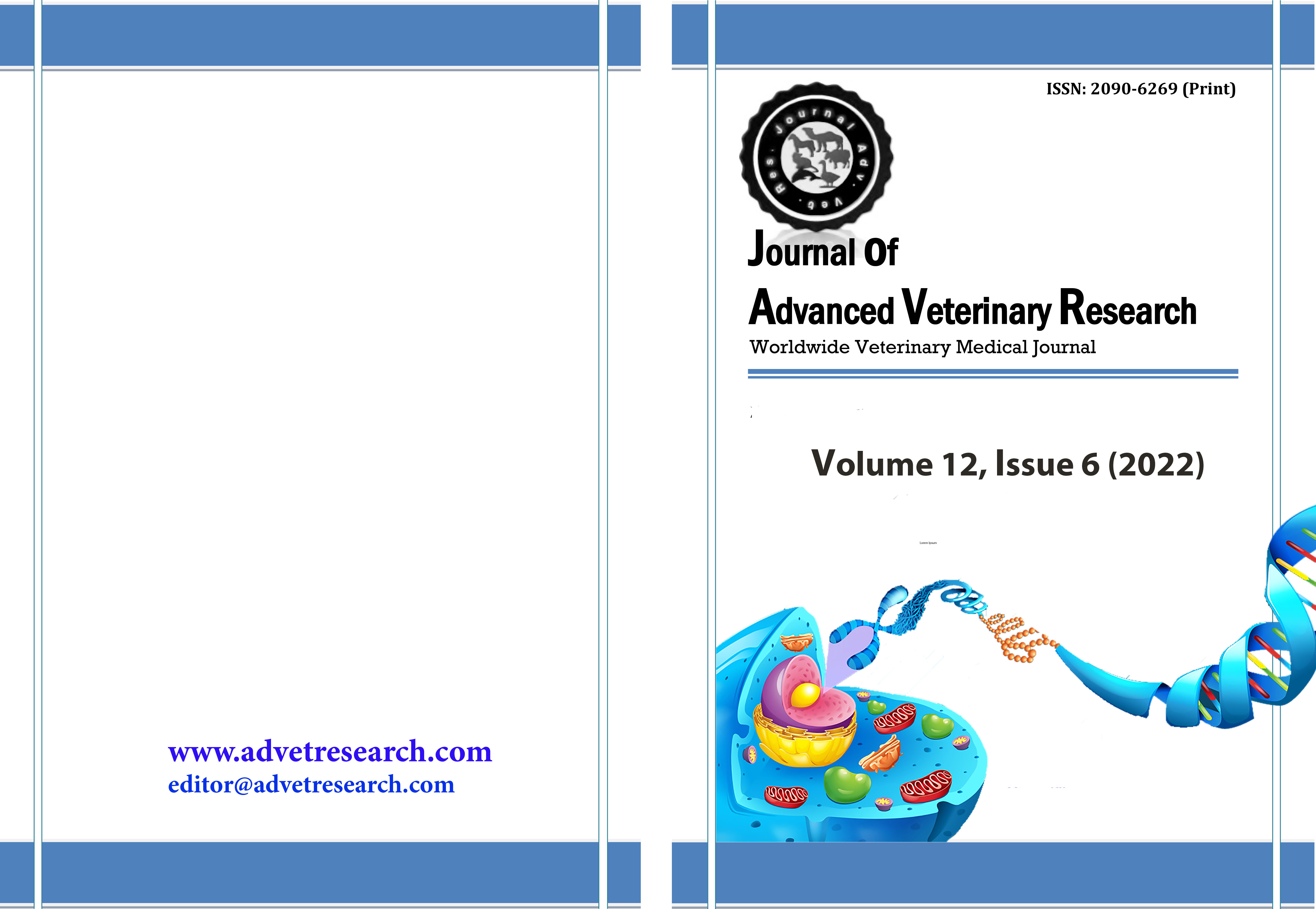 Downloads
How to Cite
Hashem, M. A. ., Zidan, A. Z. M. ., & El-Mandrawy, S. A. M. . (2022). Silver Nanoparticles: Synthesis, Biomedical Applications, Antibacterial and Anticancer Activities, and their Hemato-Biochemical Impacts: A Review. Journal of Advanced Veterinary Research, 12(6), 779-784. Retrieved from https://advetresearch.com/index.php/AVR/article/view/1079
License
Copyright (c) 2022 Journal of Advanced Veterinary Research
This work is licensed under a Creative Commons Attribution-NonCommercial-NoDerivatives 4.0 International License.
Users have the right to read, download, copy, distribute, print, search, or link to the full texts of articles under the following conditions: Creative Commons Attribution-NonCommercial-NoDerivatives 4.0 International (CC BY-NC-ND 4.0).
For more information: