Immunological, Biochemical and Growth Performance Studies on Nile Tilapia Supplemented with Probiotic, Green Tea and Clove Oil
Abstract
The goal of this study was to determine how probiotic "probax®," green tea, and clove oil supplementation affected Nile tilapia (Oreochromis niloticus) growth performance and immune state. In a randomized full block design, 120 Nile tilapia in total, average body weights of (25.57 ± 0.3g) were randomly assigned to 4 treatments with 3 replicates (10 per replicate). Dietary treatments included either a base diet without any supplements (group 1) as the control group or a base diet supplemented with probax (group 2), green tea (group 3), or clove oil (group 4). The results showed that the groups treated with green tea and probax experienced significantly greater weight gains than the groups treated with clove oil. While specific immunological measures like IgM and CRP show a large increase in groups treated with green tea, rather than clove oil, nonspecific immune data showed that the overall leukocytic count of the groups did not differ from one another. lysozymes were higher in the probiotics-treated group, although in comparison to other treated groups, the control group had higher levels of IgG. However, globulin levels were noticeably greater in the individuals receiving probax treatment compared to other groups, whereas albumin was noticeably greater in the groups that received treatment with green tea and clove oil. As a result, the groups treated with probax and clove oil had considerably greater albumin to globulin ratios than the green tea-treated group. As a result of this study, it is possible to recommend adding probax, green tea, and clove oil to the diets of Nile tilapia as growth promoters and immunostimulants. According to this research study, green tea is the most potent of the group before being exposed to Aeromonas hydrophilia, and it gets even stronger thereafter.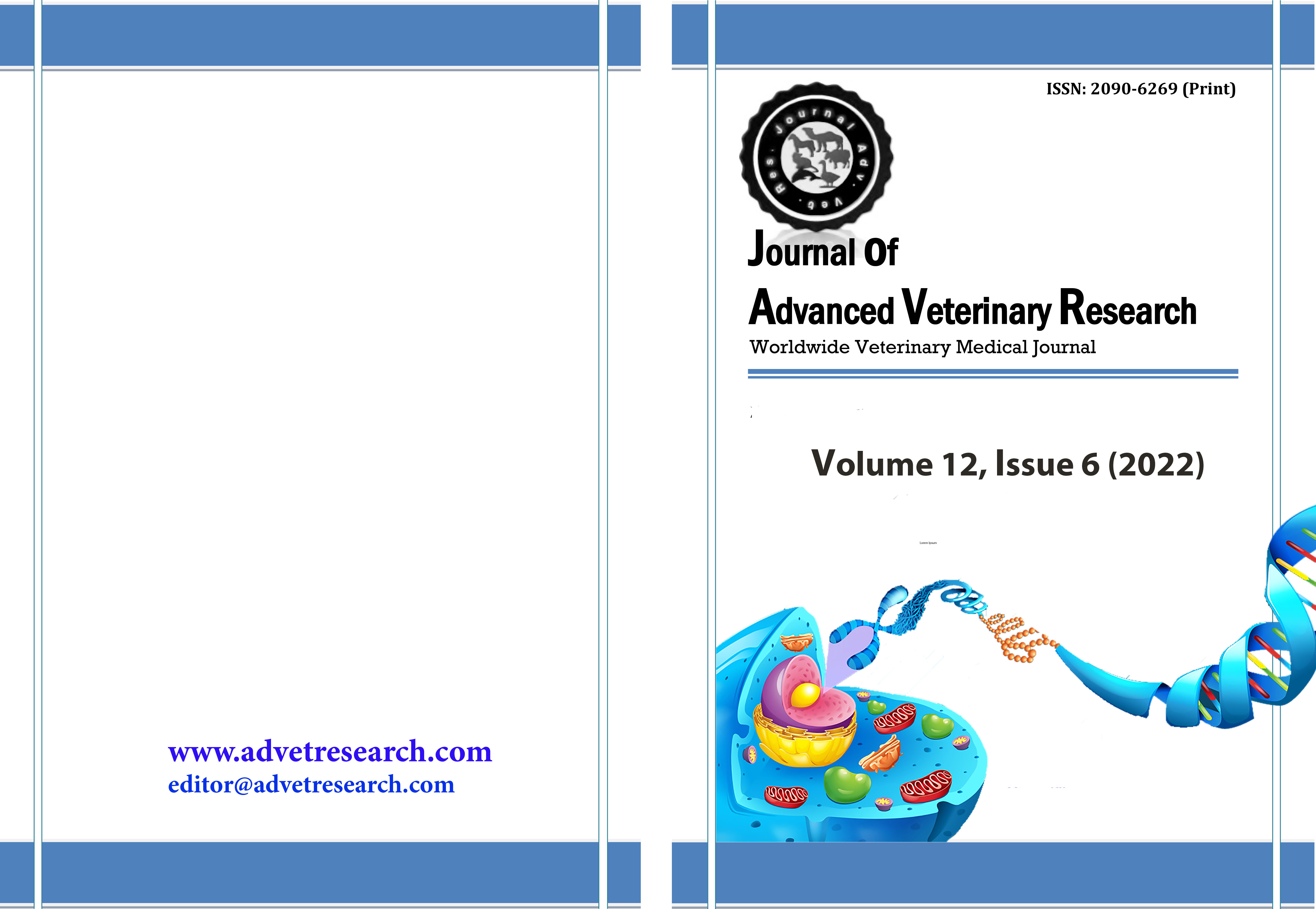 Downloads
How to Cite
Ammar, A. M. ., Abd El-Galil, S. Y., Mohamed, B. E. ., & Gharib, A. A. E.-A. . (2022). Immunological, Biochemical and Growth Performance Studies on Nile Tilapia Supplemented with Probiotic, Green Tea and Clove Oil . Journal of Advanced Veterinary Research, 12(6), 753-759. Retrieved from https://advetresearch.com/index.php/AVR/article/view/1093
Section
Original Research
License
Copyright (c) 2022 Journal of Advanced Veterinary Research
This work is licensed under a Creative Commons Attribution-NonCommercial-NoDerivatives 4.0 International License.
Users have the right to read, download, copy, distribute, print, search, or link to the full texts of articles under the following conditions: Creative Commons Attribution-NonCommercial-NoDerivatives 4.0 International (CC BY-NC-ND 4.0).
For more information: