Maggot Therapy and its Implications in Veterinary Medicine: An Overview
Keywords:
Maggot therapy; debridement; Horse; Navicular bursitis
Abstract
Alternative therapies to conventional wound management are available now-a-days to facilitate faster wound healing without any complications. Among various alternative therapies, it has been well established that maggot therapy can be used successfully to treat chronic long-standing infected wounds which previously failed to respond to conventional treatment. Maggot therapy employs the use of freshly emerged, sterile larvae of the common greenbottle fly, Phaenicia (Lucilia) sericata, and is a form of artificially induced myiasis in a controlled clinical situation. Maggot therapy, however, is used relatively little in veterinary medicine. Nevertheless, concern over antibiotic resistance and the increase in demand for organic husbandry and residue-free meat and milk, suggest that it is an option which merits further consideration. In this review article, authors' discuss the role of maggots and their preparation for veterinary medical use.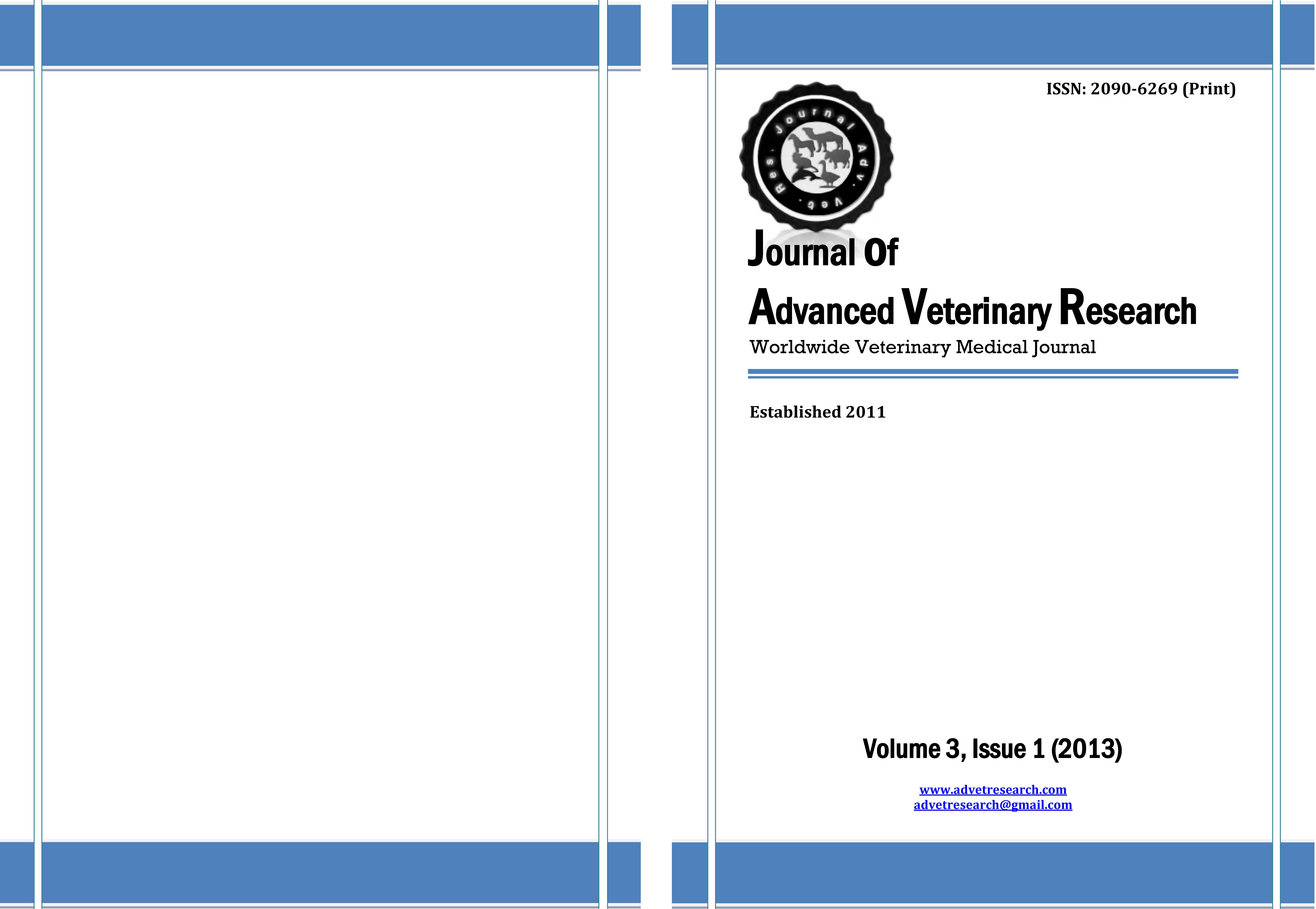 Downloads
How to Cite
Mohammad Dar, L., Hussain, S. A., Abdullah, S., Rashid, A., Parihar, S., & Rather, F. A. (2013). Maggot Therapy and its Implications in Veterinary Medicine: An Overview. Journal of Advanced Veterinary Research, 3(1), 47-51. Retrieved from https://advetresearch.com/index.php/AVR/article/view/113
License
Users have the right to read, download, copy, distribute, print, search, or link to the full texts of articles under the following conditions: Creative Commons Attribution-NonCommercial-NoDerivatives 4.0 International (CC BY-NC-ND 4.0).
For more information: