Effects of Bleomycin, Selenium, and Vitamin E on Male Fertility: A Review
Abstract
Bleomycin (BL) is a glycopeptide antibiotic derived from the bacterium Streptomyces verticillus that is commonly used in the treatment of human cancer. However, BL has been linked to several cases of male infertility in humans and animals. Vitamin E requires vascular transport to the liver after absorption, which is primarily facilitated by tocopheroltransfer protein. Vitamin E acts as a peroxyl radical scavenger as an antioxidant, preventing free radical propagation in tissues by reacting with them to form a tocopheryl radical, which is reduced by a hydrogen donor and returns to its reduced state. Because of its solubility, it is incorporated into cell membranes, protecting them from oxidative damage. Vitamin E plays critical roles in improving reproductive efficiency and mitigating the negative effects of several reproductive toxicants. Selenium is a trace element found in soil, water, and certain foods. It is thought to be an essential component that actively participates in a variety of metabolic pathways and plays a variety of important roles in the body. Among these functions are participation in various enzyme systems and anti-oxidative cellular processes. Selenium is required for the detoxification of harmful metals from the human body, foetal breathing, energy transfer reactions, and sperm cell formation. It is thought that a lack of selenium contributes to male infertility because it causes degradation in the testicular tissues, which leads to impaired active sperm motility as the first sign of impending infertility. In this review, we will summarize the recent findings related to BL-adverse effects of male fertility and the beneficial effects of selenium and vitamin E on the reproduction and male fertility.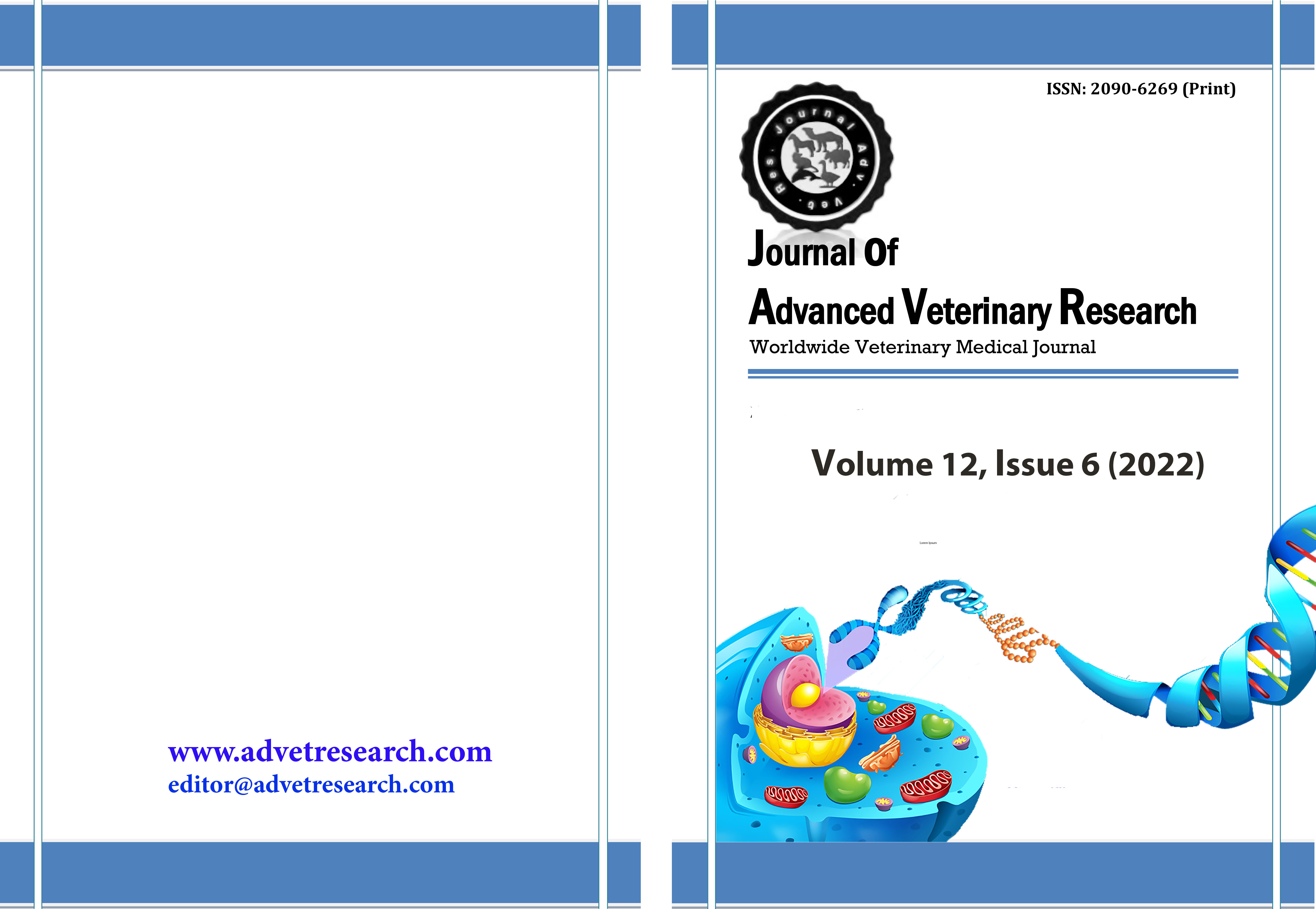 Downloads
How to Cite
Ibrahim, H. A. E.-F. ., Shalaby, S. I. ., Hassan, A. A. ., Hebishy, R. M. M. A. ., & Abdel Ghani, E. M. (2022). Effects of Bleomycin, Selenium, and Vitamin E on Male Fertility: A Review. Journal of Advanced Veterinary Research, 12(6), 815-819. Retrieved from https://advetresearch.com/index.php/AVR/article/view/1163
License
Copyright (c) 2022 Journal of Advanced Veterinary Research
This work is licensed under a Creative Commons Attribution-NonCommercial-NoDerivatives 4.0 International License.
Users have the right to read, download, copy, distribute, print, search, or link to the full texts of articles under the following conditions: Creative Commons Attribution-NonCommercial-NoDerivatives 4.0 International (CC BY-NC-ND 4.0).
For more information: