A Retrospective Study on the Surgical Affections of Young Calves
Keywords:
Calves; abnormalities; congenital; surgery
Abstract
Surgical affections of 29 young calves were retrospectively reviewed. The affections were broadly classified into congenital malformation and acquired ones. Congenital malformations recorded atresia ani (6), atresia ani et recti (4), meningocele (1), pervious urachus (3), congenital preputial orifice stenosis (1), growth at umbilicus (2), knuckling (4), papilloma of tail (1), Imperforate urinary meatus (3), Ocular dermoid (1). Acquired abnormalities included mandibular fracture (3). Surgical treatment for such conditions was carried out after the differential diagnosis. The development of these congenital malformations, their effect on the animal life and the different surgical interventions were discussed.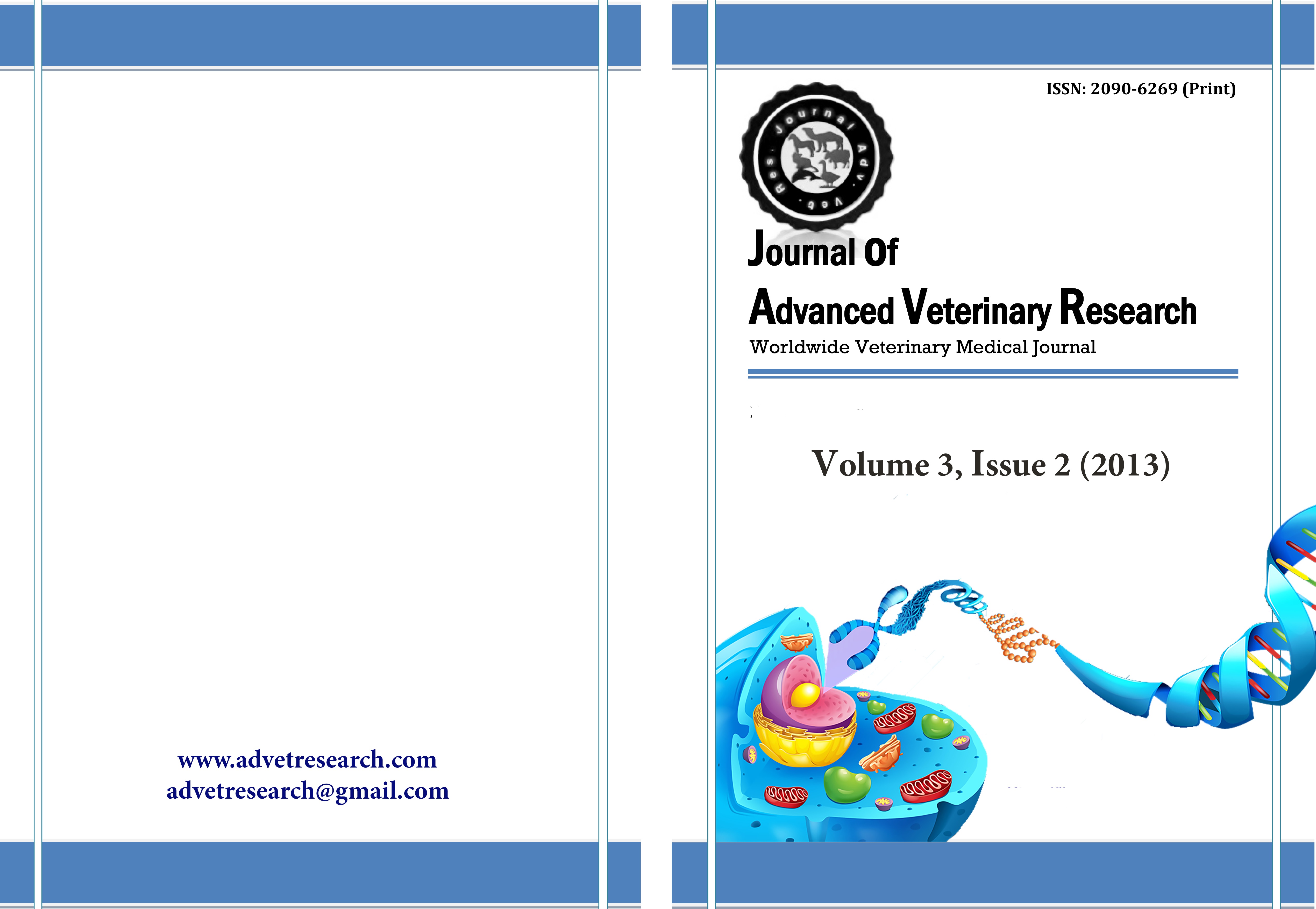 How to Cite
Parrah, J., Moulvi, B., Athar, H., Mir, M., u din, M., Gazi, M., & Handoo, N. (2013). A Retrospective Study on the Surgical Affections of Young Calves. Journal of Advanced Veterinary Research, 3(2), 77-82. Retrieved from https://advetresearch.com/index.php/AVR/article/view/119
Section
Original Research
License
Users have the right to read, download, copy, distribute, print, search, or link to the full texts of articles under the following conditions: Creative Commons Attribution-NonCommercial-NoDerivatives 4.0 International (CC BY-NC-ND 4.0).
For more information: