Bilateral Polydactyly in a Nondescript Calf
Keywords:
Calves; congenital polydactylism; hindlimbs
Abstract
A 7 day old non-descript female calf was presented to the Referral Veterinary Polyclinic, Indian Veterinary Research Institute-Izatnagar with a history of limping and unusual appearance of hindlimbs from birth. Physical examination revealed additional digit on the metatarsal regions of both the hind limbs. Radiographic examination confirmed the presence of supernumerary digits unaccompanied by any other congenital malformation. It was diagnosed as Polydactyly type IV. Surgical intervention was done to remove the extra digit in both the hind limbs. This clinical article reports the successful management of bilateral polydactyly in a non-descript calf.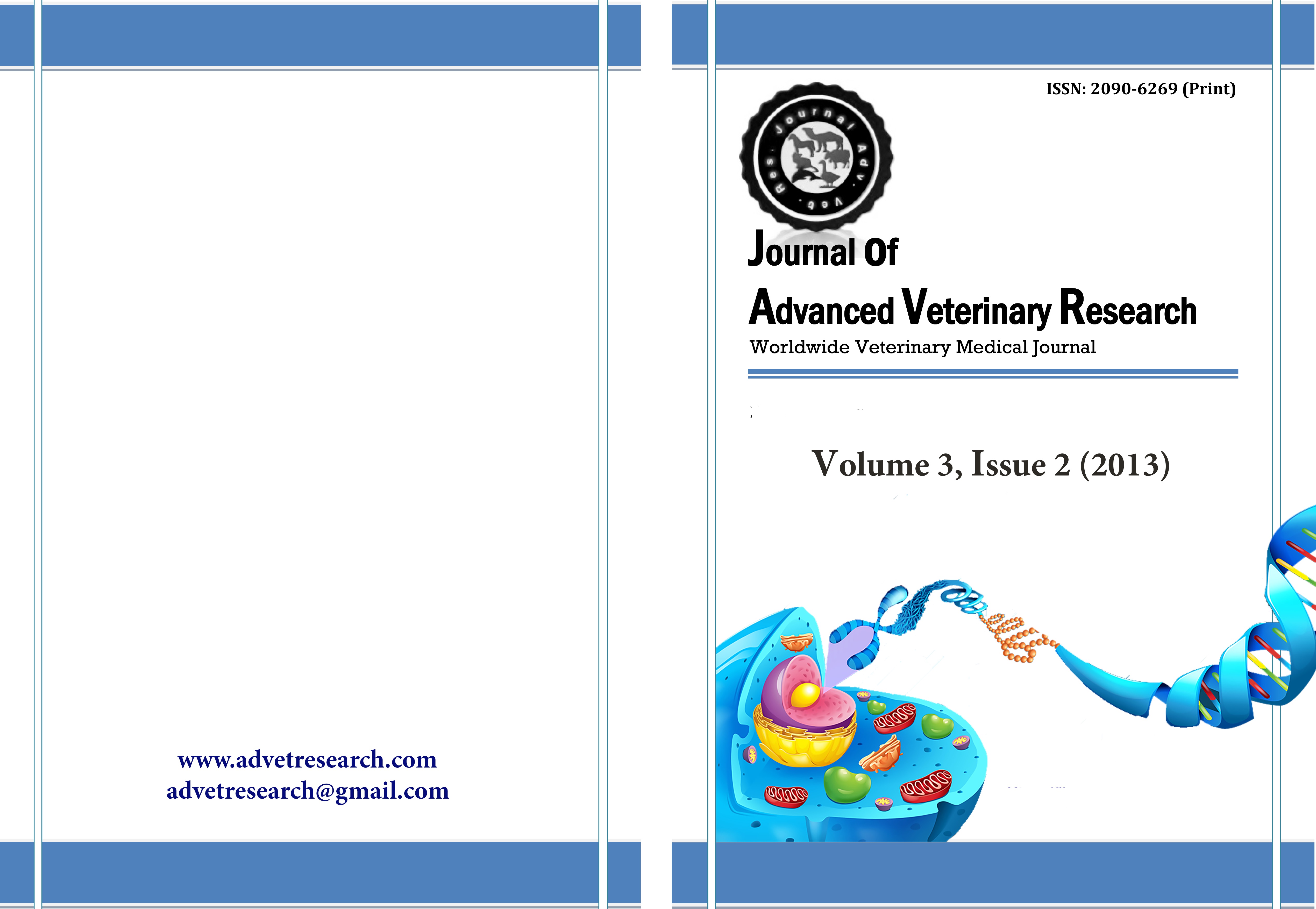 Downloads
How to Cite
Gugjoo, M. B., Sarode, I. P., Kumar, S., & Amarpal, A. (2013). Bilateral Polydactyly in a Nondescript Calf. Journal of Advanced Veterinary Research, 3(2), 86-88. Retrieved from https://advetresearch.com/index.php/AVR/article/view/121
License
Users have the right to read, download, copy, distribute, print, search, or link to the full texts of articles under the following conditions: Creative Commons Attribution-NonCommercial-NoDerivatives 4.0 International (CC BY-NC-ND 4.0).
For more information: