Fungal Contamination of Some Poultry Houses in Kaduna State, Nigeria
Abstract
The study was conducted to assess the level of fungal contamination of poultry houses with emphasis on Aspergillus species contamination of litter, feeders, drinkers and the housing materials. Ten swabs each from ten locations and materials (100) of the 10 poultry houses were collected for fungal isolation. A total of 126 fungi belonging to 5 genera were isolated from the different parts of the poultry environment viz; Aspergillus, Mucor, Candida, Rhizopusand Penecillium species with Aspergillus and Candida species having the highest frequency of isolation, 69 (54.76%) and 27 (20.93%) respectively. Three species of Aspergillus were isolated A. fumigatus (22), A. flavus (22) and A. niger (18). Fungi were isolated from all parts of the poultry sampled with a higher rate of isolation from the doors, window nets, roof and feeders. The presence of Aspergillus and Candida species which are important poultry pathogens i.e causing Aspergillosis, mycotoxicosis and Candidaisis indicates an economic threat the farmers as well as to the health of the bird.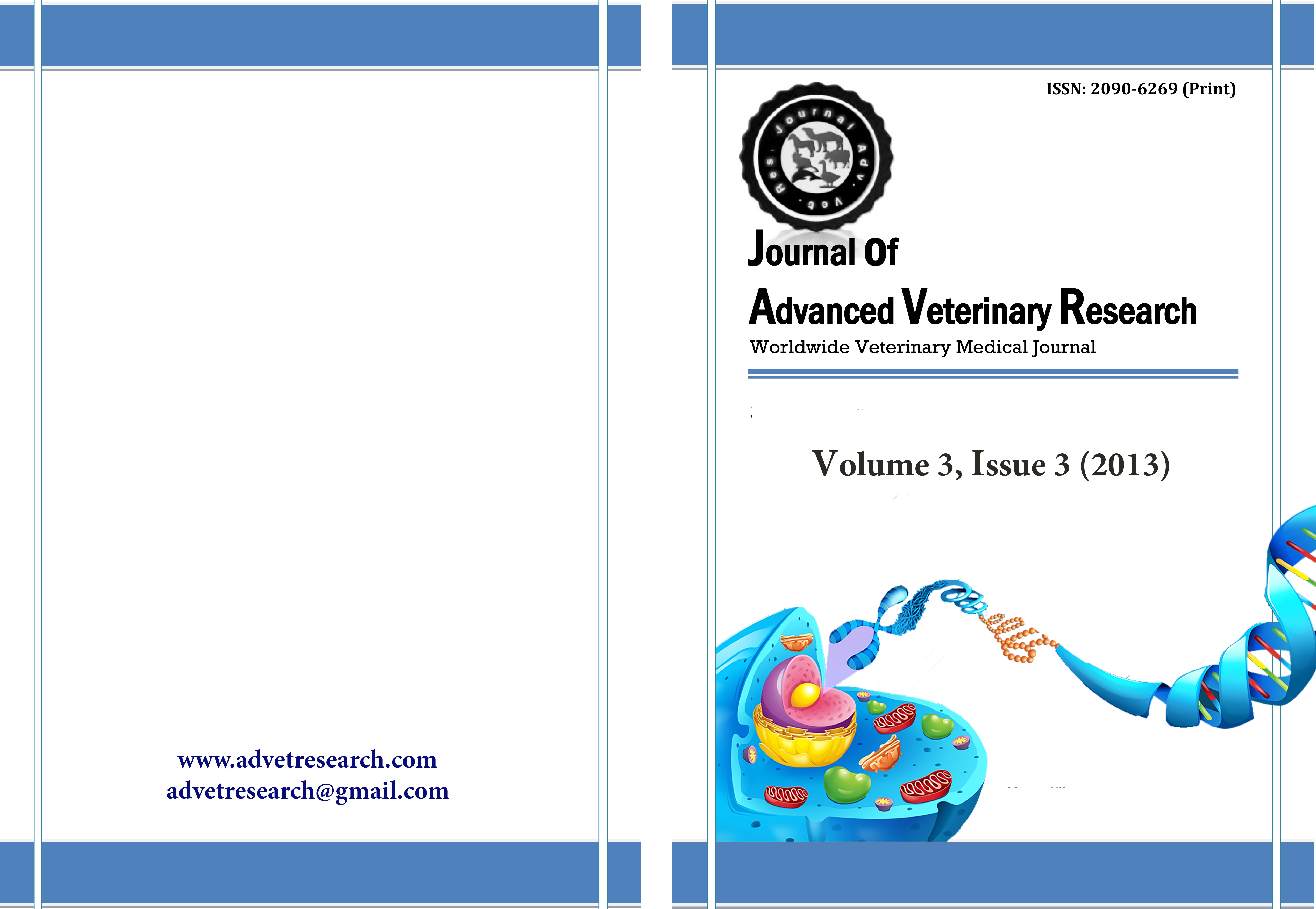 Downloads
How to Cite
Kwanashie, C. N., Kazeem, H. M., Abdu, P. A., & Umoh, J. U. (2013). Fungal Contamination of Some Poultry Houses in Kaduna State, Nigeria. Journal of Advanced Veterinary Research, 3(3), 98-101. Retrieved from https://advetresearch.com/index.php/AVR/article/view/124
Section
Original Research
License
Users have the right to read, download, copy, distribute, print, search, or link to the full texts of articles under the following conditions: Creative Commons Attribution-NonCommercial-NoDerivatives 4.0 International (CC BY-NC-ND 4.0).
For more information: