Epidemiology of Fasciolosis in Southwest Ethiopia
Keywords:
Fasciola gigantica; Fasciola hepatica; Fasciolosis; Southwest Ethiopia; Tracer calf
Abstract
The design of strategic deworming programs is one of the control options for fasciolosis, and needs to be supported by local epidemiology knowledge. To address this issue in Southwest Ethiopia, a study using tracer calf and crossectional study methods was made at an endemic area for the disease during 2006–2007. Coprology and necropsy examinations were used to collect information. Results showed that both Fasciola hepatica and Fasciola gigantica were abundant in the area with almost equal prevalence rates, and infections of animals occur during the wet season from May to October. The mean number of flukes recovered in the positive tracer calves ranged from 3.0 to 42.5 per animal, and the maximum worm count observed in an individual animal was 66 flukes. The overall prevalence of Fasciolosis in the extensively managed local breeds of cattle, yearling calves, sheep and goats was 74.8%, 55.3%, 35%, and 27.1%, respectively. A significant difference was observed in the prevalence of fasciolosis among cattle, yearling calves and sheep population, while no difference was observed among the goat populations of the five provinces. Based on the regional epidemiology of the disease, a twice yearly strategic deworming program has been devised to control the infection in the region.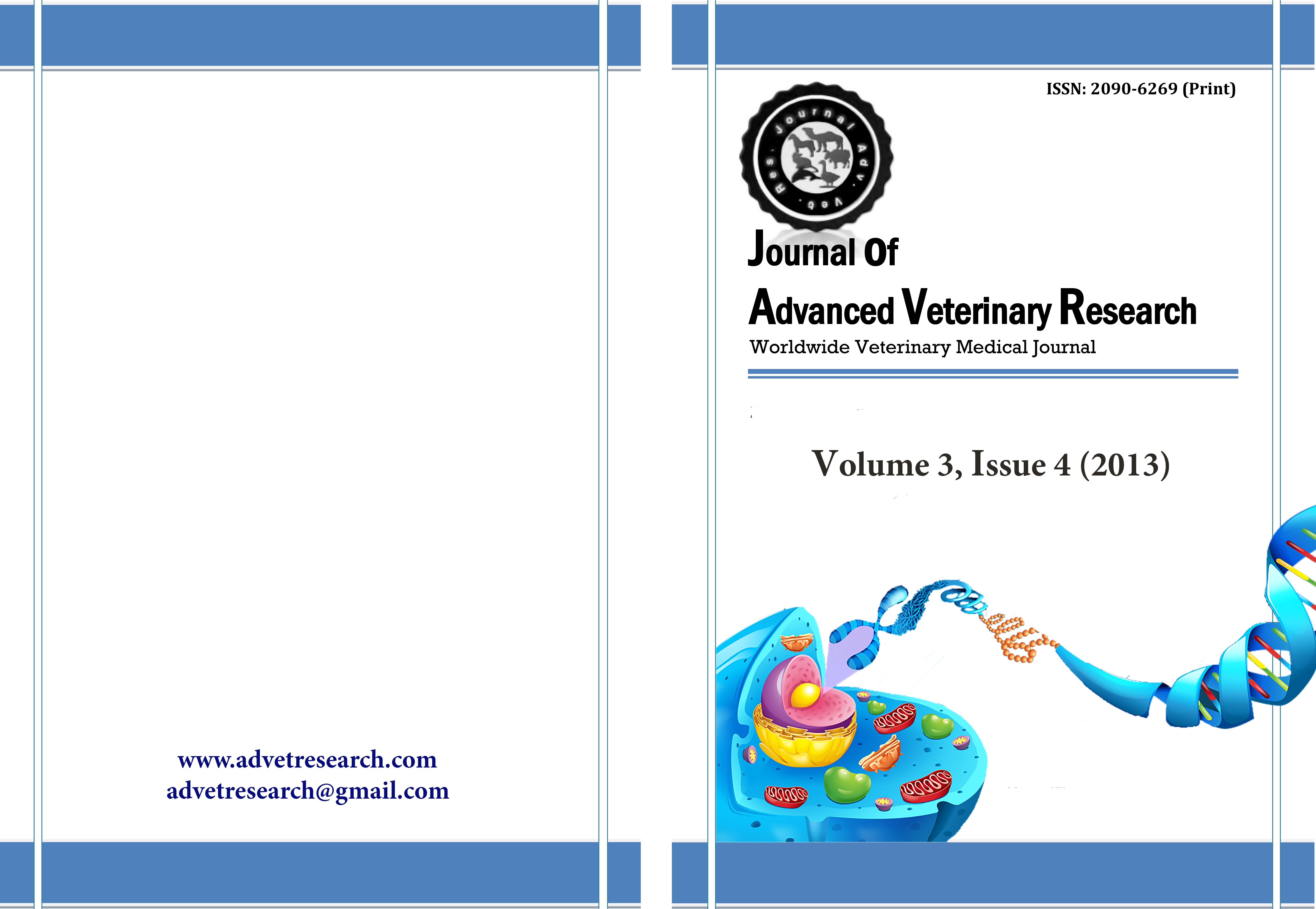 Downloads
How to Cite
Zeleke, M. A., Tadesse, A., & Kumar, B. A. (2013). Epidemiology of Fasciolosis in Southwest Ethiopia. Journal of Advanced Veterinary Research, 3(4), 127-134. Retrieved from https://advetresearch.com/index.php/AVR/article/view/131
Section
Original Research
License
Users have the right to read, download, copy, distribute, print, search, or link to the full texts of articles under the following conditions: Creative Commons Attribution-NonCommercial-NoDerivatives 4.0 International (CC BY-NC-ND 4.0).
For more information: