Azithromycin, Vitamin E, and Selenium: Their Uses in Health and Disease
Keywords:
Azithromycin, Vitamin E, Selenium
Abstract
Azithromycin is a macrolide antibiotic subclass azalides. It is generated from erythromycin and has a 15-membered lactone ring thanks to the addition of a nitrogen atom that has been swapped with methyl. By interfering with their ability to synthesise proteins, it stops bacteria from expanding. It prevents the translation of mRNA by attaching to the bacterial ribosome's 50S subunit. Certain bacterial infections, most frequently those that result in middle ear infections, strep throat, pneumonia, typhoid, bronchitis, and sinusitis, are treated or prevented using azithromycin. Its main purpose in recent years has been to protect babies and those with weakened immune systems from bacterial infections. Additionally, it works well against some STDs, including chlamydia, cervicitis, and nongonococcal urethritis. Nearly a century has passed since the discovery of vitamin E (-tocopherol). The body prefers -tocopherol above the other eight vitamin E-related compounds found in the basic diet, despite the fact that all of them are peroxyl radical scavengers. The regulatory mechanisms that assist to retain -tocopherol and excrete the non-tocopherol forms are crucial to vitamin E's biological activity. Ataxia is a neurologic abnormality that is present in severe vitamin E insufficiency, and it can lead to death. Selenium is critically important to maintaining health. It is a crucial part of various important metabolic processes, such as the metabolism of thyroid hormones, antioxidant defense mechanisms, and immunological function. Therefore, there are a number of potential public health ramifications of the drop in blood selenium content in several parts of the world, particularly in light of the high frequency of chronic diseases including cancer and cardiovascular disease. On the basis of blood glutathione peroxidase activity, recommended dietary intakes of selenium were first suggested ten years ago. Since then, 30 novel selenoproteins have been discovered, 15 of which have been purified such that their biological role can be characterized. This review gives an overview on the use of azithromycin, vitamin E, and selenium in health and disease.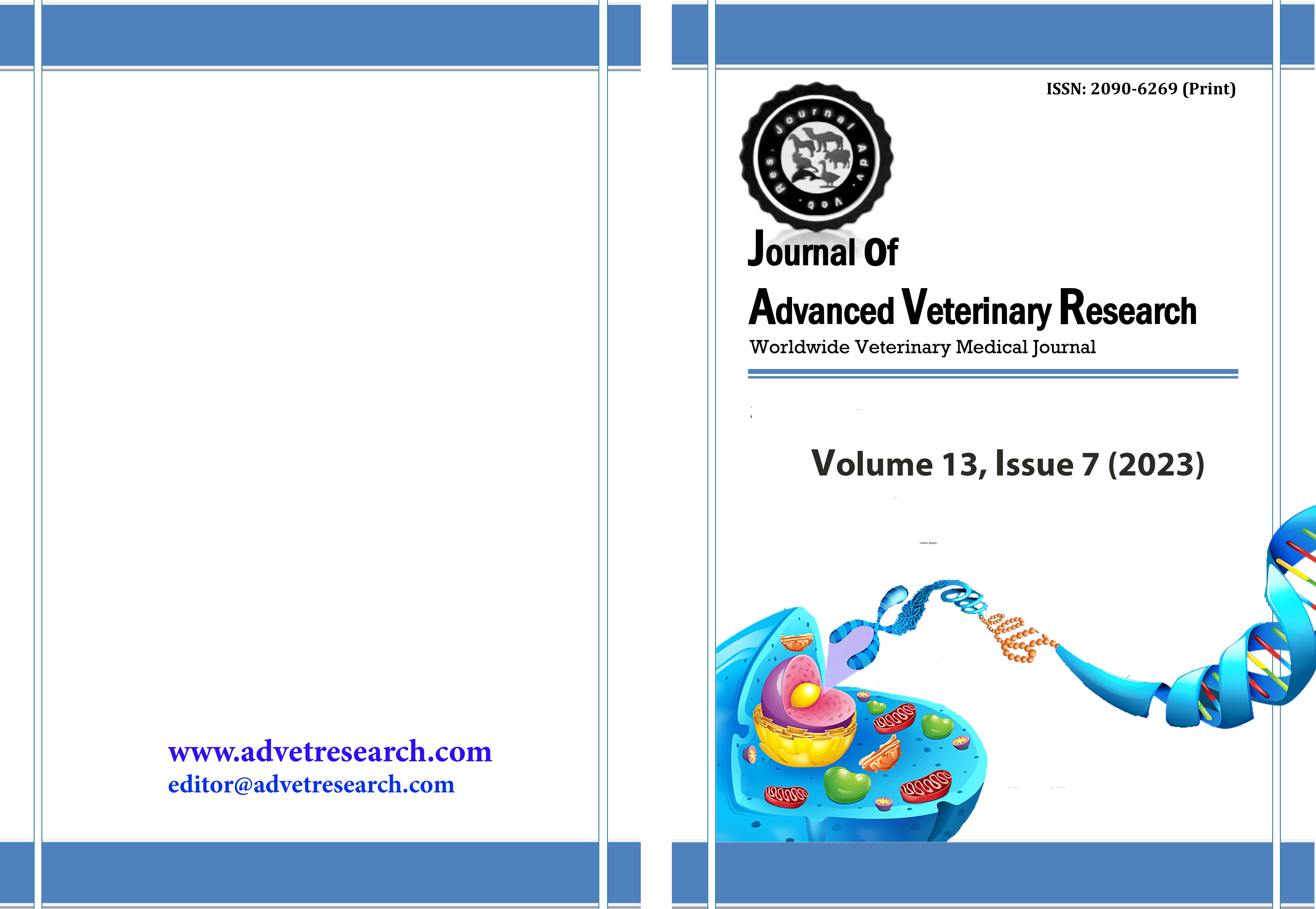 Downloads
How to Cite
Abdelaziz, A. S. ., Mabrouk, Z. A. ., & Ibrahim , H. A. . (2023). Azithromycin, Vitamin E, and Selenium: Their Uses in Health and Disease. Journal of Advanced Veterinary Research, 13(7), 1483-1486. Retrieved from https://advetresearch.com/index.php/AVR/article/view/1422
License
Copyright (c) 2023 Journal of Advanced Veterinary Research
This work is licensed under a Creative Commons Attribution-NonCommercial-NoDerivatives 4.0 International License.
Users have the right to read, download, copy, distribute, print, search, or link to the full texts of articles under the following conditions: Creative Commons Attribution-NonCommercial-NoDerivatives 4.0 International (CC BY-NC-ND 4.0).
For more information: