Monoclonal Antibody Based Latex Agglutination Test for the Diagnosis of Trypanosomosis in Cattle
Keywords:
Diagnosis; MAb-LAT; Trypanosoma evansi; WBF
Abstract
Trypanosomosis which is an arthropod borne disease had become the menace to the Indian farmers because of its significant impact on the productive status of the animals. Moreover, the zoonotic effect of this disease has also proved now. Research on newer techniques for the diagnosis of this important disease has been carried out for the past hundred years, and still this search is going on for finding a more sensitive and specific test. The parasitological examination which is used for the diagnosis at the field level misses about 80% of positive cases. Keeping in view the shortcomings of the conventional diagnostic methods we carried out the present investigation for the detection of active infection of Trypanosoma evansi by monoclonal antibody based latex agglutination test (MAb-LAT). About 88 blood samples collected from cattle of the karnal district of Haryana were screened initially by Wet Blood Film (WBF) immediately after collection and their corresponding serum samples were subjected to latex agglutination test. WBF could detect the presence of motile trypanosomes only in three samples (3.41%) where as MAb-LAT detected 53 samples (60.23%) positive for the circulating antigens of Trypanosoma evansi. Study found that MAb-LAT is much sensitive than the conventional parasitological examination. Moreover, MAb-LAT is simple to perform, rapid, and cost-effective and can be used in field-level.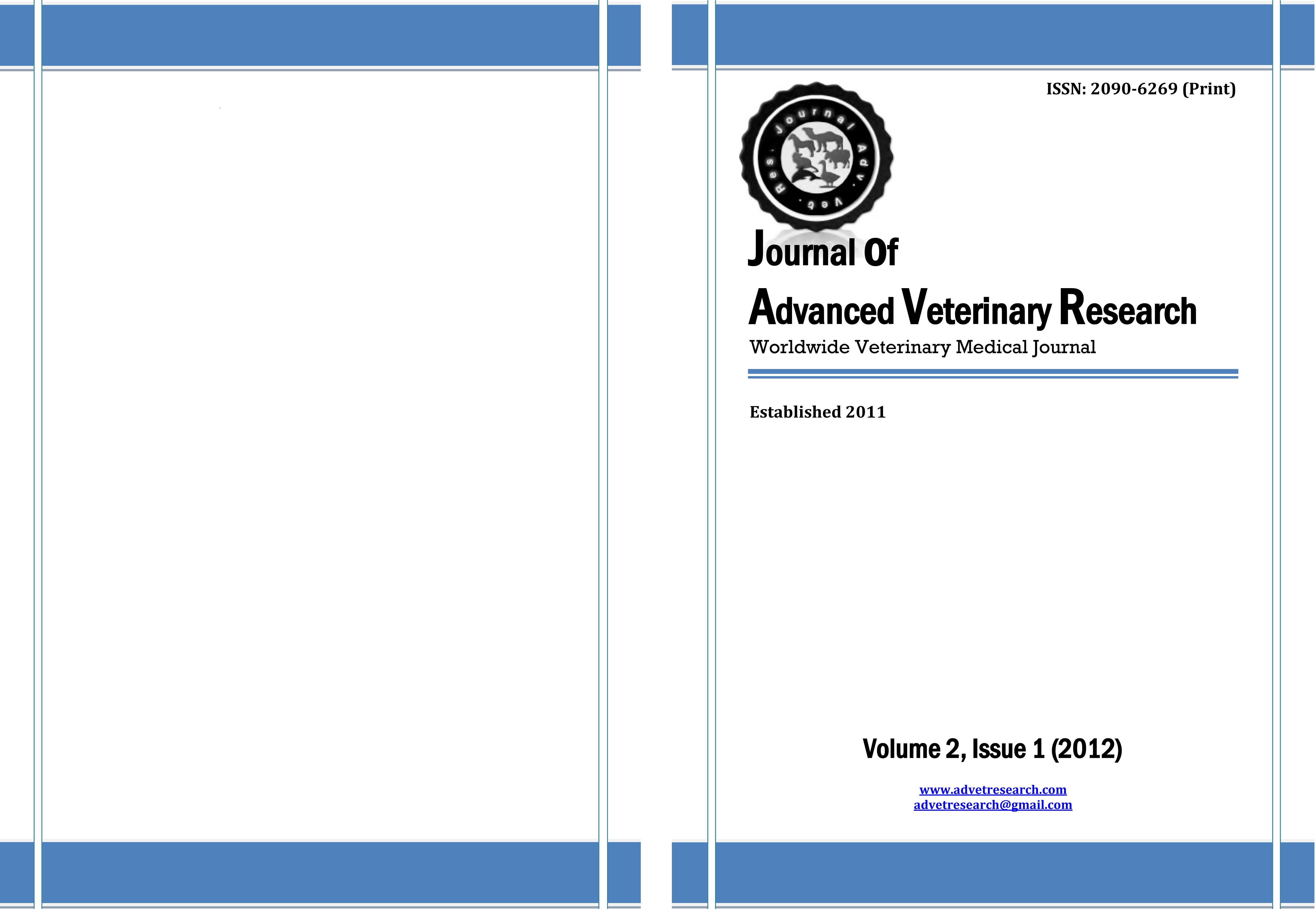 Downloads
How to Cite
Monoclonal Antibody Based Latex Agglutination Test for the Diagnosis of Trypanosomosis in Cattle. (2012). Journal of Advanced Veterinary Research, 2(1), 1-4. Retrieved from https://advetresearch.com/index.php/AVR/article/view/143
Section
Original Research
License
Users have the right to read, download, copy, distribute, print, search, or link to the full texts of articles under the following conditions: Creative Commons Attribution-NonCommercial-NoDerivatives 4.0 International (CC BY-NC-ND 4.0).
For more information: