Effect of Different Storage Temperatures on the Efficacy of the Bivalent Foot and Mouth Disease Oil Vaccine
Ehab El-Sayed

Wael Mossad Gamal El-Din

Sonia Ahmed Rizk

Magdi Abd El-Aty
Abstract
The storage stability of locally produced double oil emulsion adjuvant bivalent Foot and mouth disease (FMD) vaccine prepared from type O1/Aga/ EGY/93 strain and A/EGY/1/2006 had been determined depending on its shelf life in different storage temperatures during the registration of this vaccine by the Central Laboratory for Evaluation of Veterinary Biologics, Abbasia, Cairo. Samples of this vaccine were kept at 4°C for period of 27 months; at 25°C for 5 weeks and at 37°C for 3 weeks. The potency of these vaccine samples was evaluated in guinea pigs as laboratory animal's model. The obtained results confirmed that the vaccine keep its potency beyond the normal conservation period at 4°C for two years with 100% protection against challenge with FMDV O1/Aga/EGY/93 and at 25°C for 3 weeks and at 37°C for 1 week, showing 80% protection when storage of the vaccine at 25°C for 4 weeks; at 37°C for 2 weeks. On challenge with A/EGY/1/2006 the vaccine gave 100% protection when storage at 4°C for 21 months; at 25°C for 2 weeks and at 37°C for 1 week. Otherwise it gave 80% protection when storage at 4°C for 24 months; at 25°C for 3 weeks and at 37°C for 2 weeks then became invalid after 27 months at 4°C; after 4 weeks at 25°C and for 3 weeks at 37°C. So it could be concluded that 4°C is the best temperature of choice for storage of the oil inactivated bivalent FMD vaccine.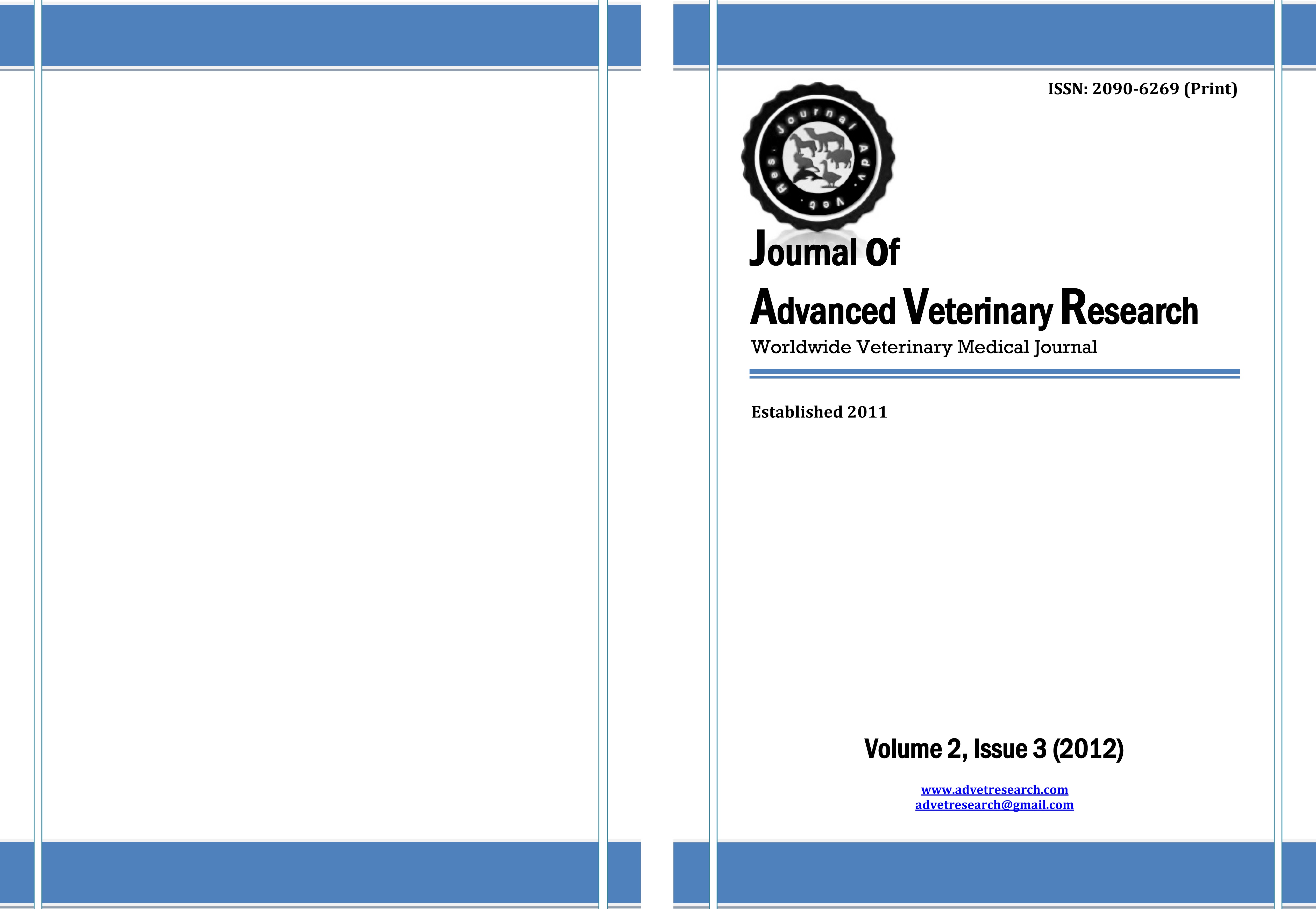 How to Cite
EL-SAYED, Ehab et al. Effect of Different Storage Temperatures on the Efficacy of the Bivalent Foot and Mouth Disease Oil Vaccine.
Journal of Advanced Veterinary Research
, [S.l.], v. 2, n. 3, p. 198-205, july 2012. ISSN 2090-6277. Available at: <
https://advetresearch.com/index.php/AVR/article/view/181
>. Date accessed: 22 nov. 2019.
Section
Original Research
Users have the right to read, download, copy, distribute, print, search, or link to the full texts of articles under the following conditions: Creative Commons Attribution-NonCommercial-NoDerivatives 4.0 International (CC BY-NC-ND 4.0).
For more information: