Paraphimosis in a Great Dane Dog - A Case Report
Keywords:
Paraphimosis; Dog; Magnesium sulphate
Abstract
A one year old male Great Dane dog weighing around 30 kgs, was presented to the Veterinary Clinics and Teaching Hospital (Faculty of Veterinary Sciences and Animal Husbandry, SKUAST, R.S. Pura –Jammu, India), with paraphimosis of eight-hour duration The penis was engorged and congested and there were several dark haemorrhagic areas. An edematous preputial band was constricting the penis, preventing its retraction in to sheath. After treatment, the inflammatory swelling subsided and animal was recovered uneventfully with no recurrence up to two months of follow-up.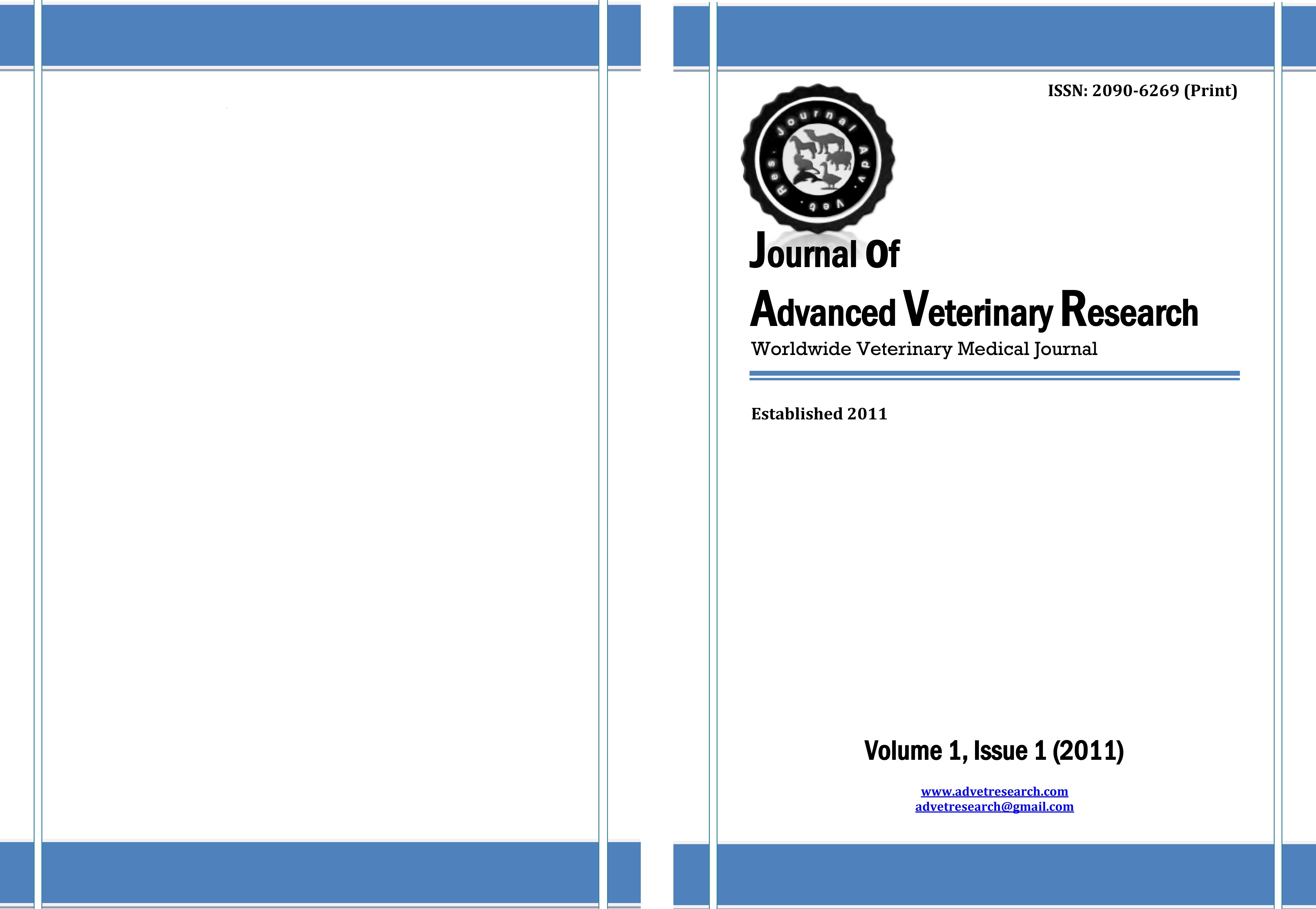 Downloads
How to Cite
Iqbal, A., & Tripathi, A. (2011). Paraphimosis in a Great Dane Dog - A Case Report. Journal of Advanced Veterinary Research, 1(1), 26-27. Retrieved from https://advetresearch.com/index.php/AVR/article/view/212
License
Users have the right to read, download, copy, distribute, print, search, or link to the full texts of articles under the following conditions: Creative Commons Attribution-NonCommercial-NoDerivatives 4.0 International (CC BY-NC-ND 4.0).
For more information: