Application of Molecular Tools for Gut Health of Pet Animals: A Review
Keywords:
Molecular tools; Gut health; Pets; Prebiotics; Probiotics
Abstract
Gut health is an important facet of well being of pet animals; it is in this context, various nutritional and biotechnological approaches have been proposed to manipulate the gut health by specifically targeting the colonic microbiota. Nutritional approaches include supplementation of antioxidants and phytochemicals like flavonoids, isoflavonoids and carotenoids. Biotechnological approaches include supplementation of probiotics, prebiotics, synbiotics in the diet and potential application of molecular tools like fluorescent in situ hybridization, denaturing gradient gel electrophoresis, quantitative dot blot hybridization, and restriction fragment length polymorphism etc. in studying the fecal microbiota composition. Post-genomic and related technologies, i.e. genomics, nutrigenomics, transcriptomics, proteomics, metabolomics and epigenomics in the study of gastrointestinal tract also put forward challenges for nutritionists and microbiologists to elucidate the complex interactions between gut microbiota and host.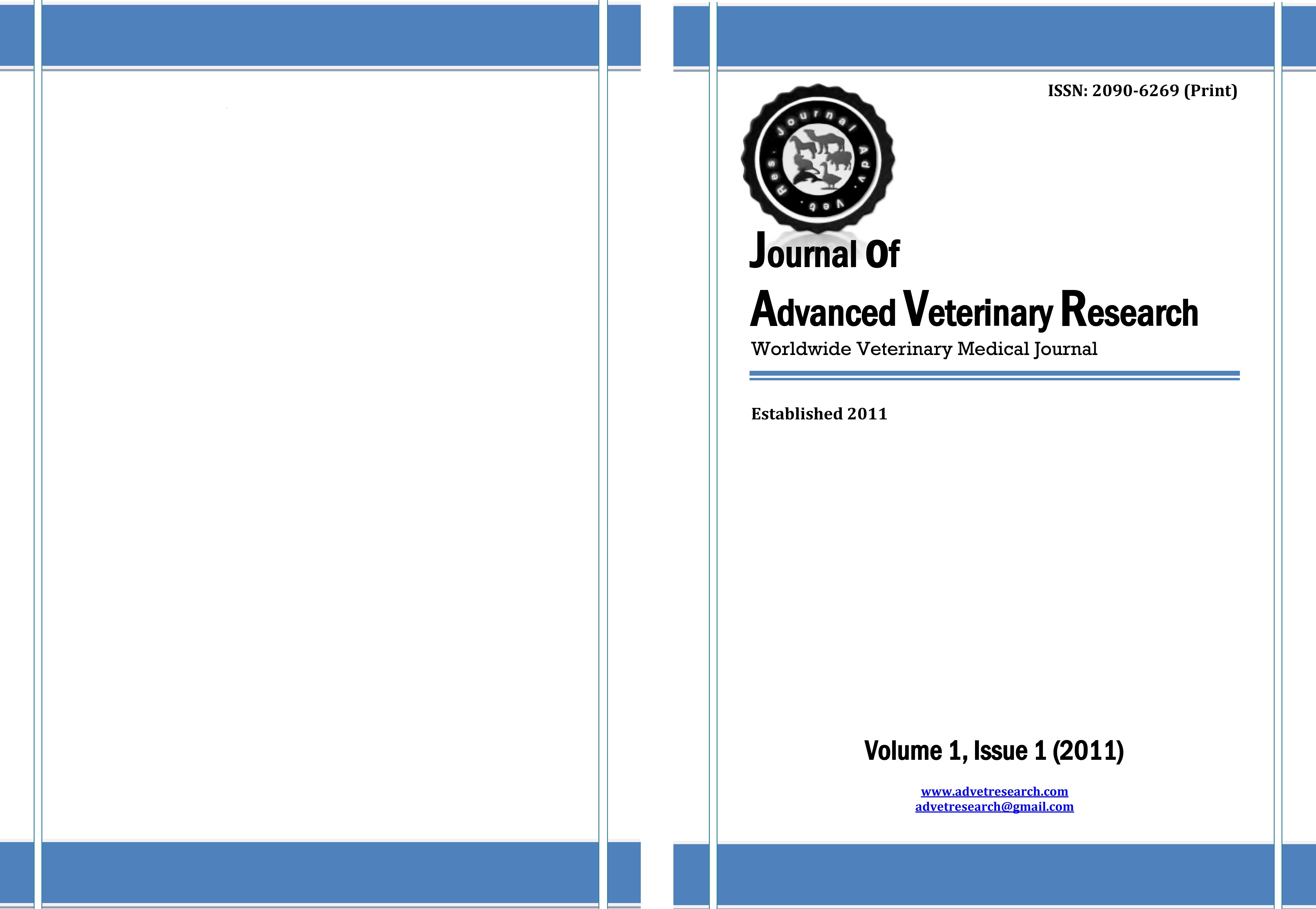 Downloads
How to Cite
Samal, L., Pattanaik, A. K., & Mishra, C. (2011). Application of Molecular Tools for Gut Health of Pet Animals: A Review. Journal of Advanced Veterinary Research, 1(1), 38-46. Retrieved from https://advetresearch.com/index.php/AVR/article/view/215
License
Users have the right to read, download, copy, distribute, print, search, or link to the full texts of articles under the following conditions: Creative Commons Attribution-NonCommercial-NoDerivatives 4.0 International (CC BY-NC-ND 4.0).
For more information: