Spontaneous Fluorosis in Indian Buffaloes
Abstract
The present study envisaged the appraisal of occurrence of spontaneous fluorosis in buffaloes in 15 villages of Kunkavav, Lathi and Liliya talukas of Amreli district of Gujarat, India. A total of 731 buffaloes were examined in three talukas of Amreli districts. A total of 45 fodder samples, three from each selected villages were collected. Fluoride content of fodder in Kunkavav, Lathi and Liliya taluka was 6.10, 19.28 and 19.74 ppm, respectively. These values were significantly (P<0.05) higher as compared to control (2.32 ppm). The overall prevalence of dental lesions in buffaloes was 31.4, 48.6 and 55.4 percent in Kunkavav, Lathi and Liliya taluka, respectively. A direct correlation between prevalence of dental lesions and fluoride content in fodder was noted. Sex-wise analyses revealed that 33.3% males and 46.6% females had dental lesions. Animals above three years of age were comparatively more susceptible. It might be concluded that fluoride level of 4.76 ppm in fodder samples could produce characteristic dental lesions in animals.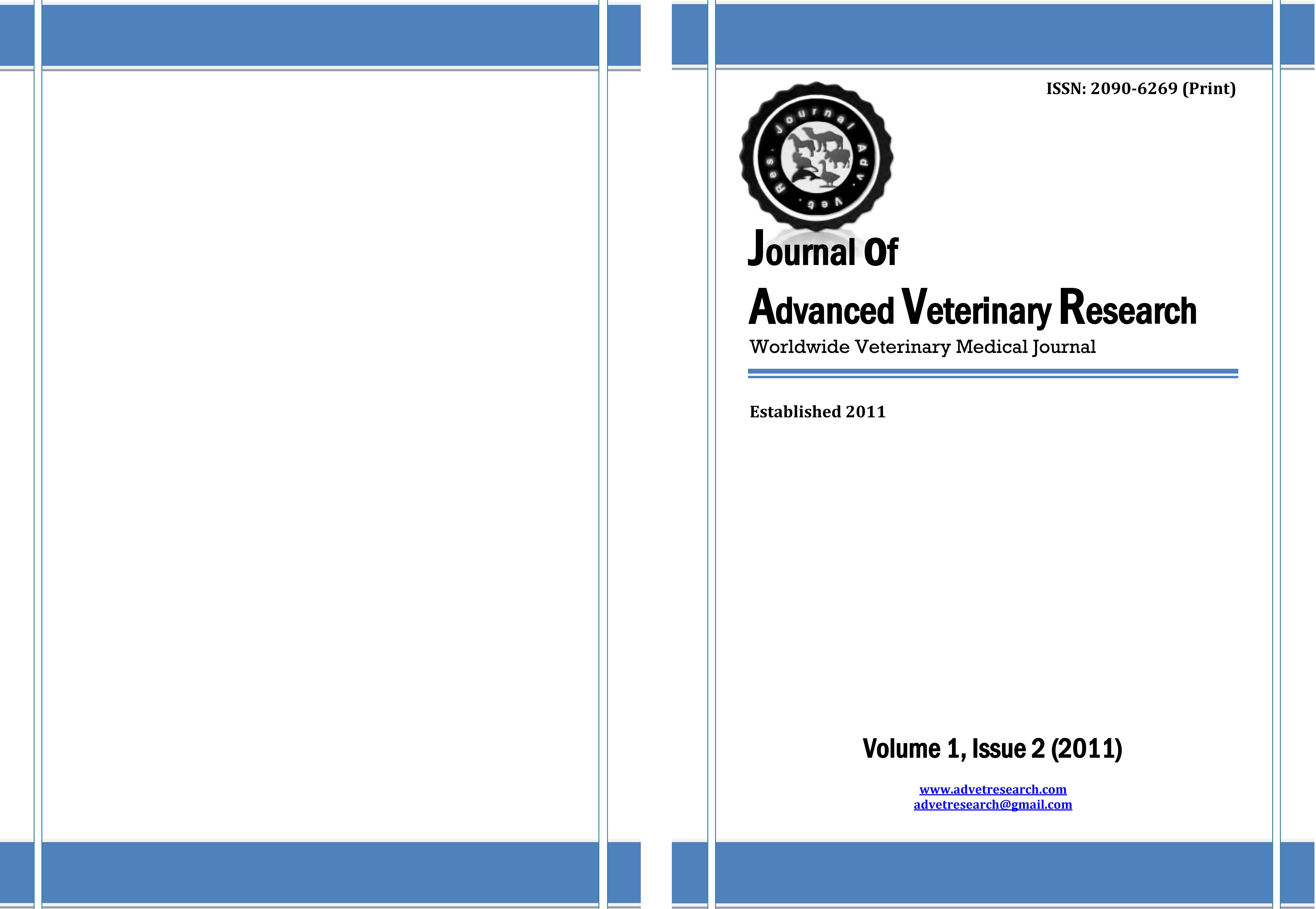 Downloads
How to Cite
Trangadia, B. J., Joshi, D. V., Patel, B. J., Kaul, L., & Kaul, P. (2011). Spontaneous Fluorosis in Indian Buffaloes. Journal of Advanced Veterinary Research, 1(2), 57-60. Retrieved from https://advetresearch.com/index.php/AVR/article/view/225
Section
Original Research
License
Users have the right to read, download, copy, distribute, print, search, or link to the full texts of articles under the following conditions: Creative Commons Attribution-NonCommercial-NoDerivatives 4.0 International (CC BY-NC-ND 4.0).
For more information: