Gastrotomy for Retrieval of Thoracic Oesophageal Foriegn Body Using Long Forceps Technique in Three Dogs
Abstract
Three dogs age between 3- 6 years old was presented to the Department of Veterinary Surgery and Radiology with the history of anorexia, attempt for vomiting, regurgitation, dysphagia, gagging, mild salivation after taking a piece of bone. Clinical examination revealed heart rate and respiratory were within physiological limits. Lateral plain radiograph of thorax revealed radio opaque foreign body was lodged between heart and diaphragm. Surgical invention was planned to retrieve thoracic oesophageal foreign body through gastrotomy incision. This clinical paper reports the successful surgical management of thoracic oesophageal foreign body through gastrotomy incision using long forceps without complication.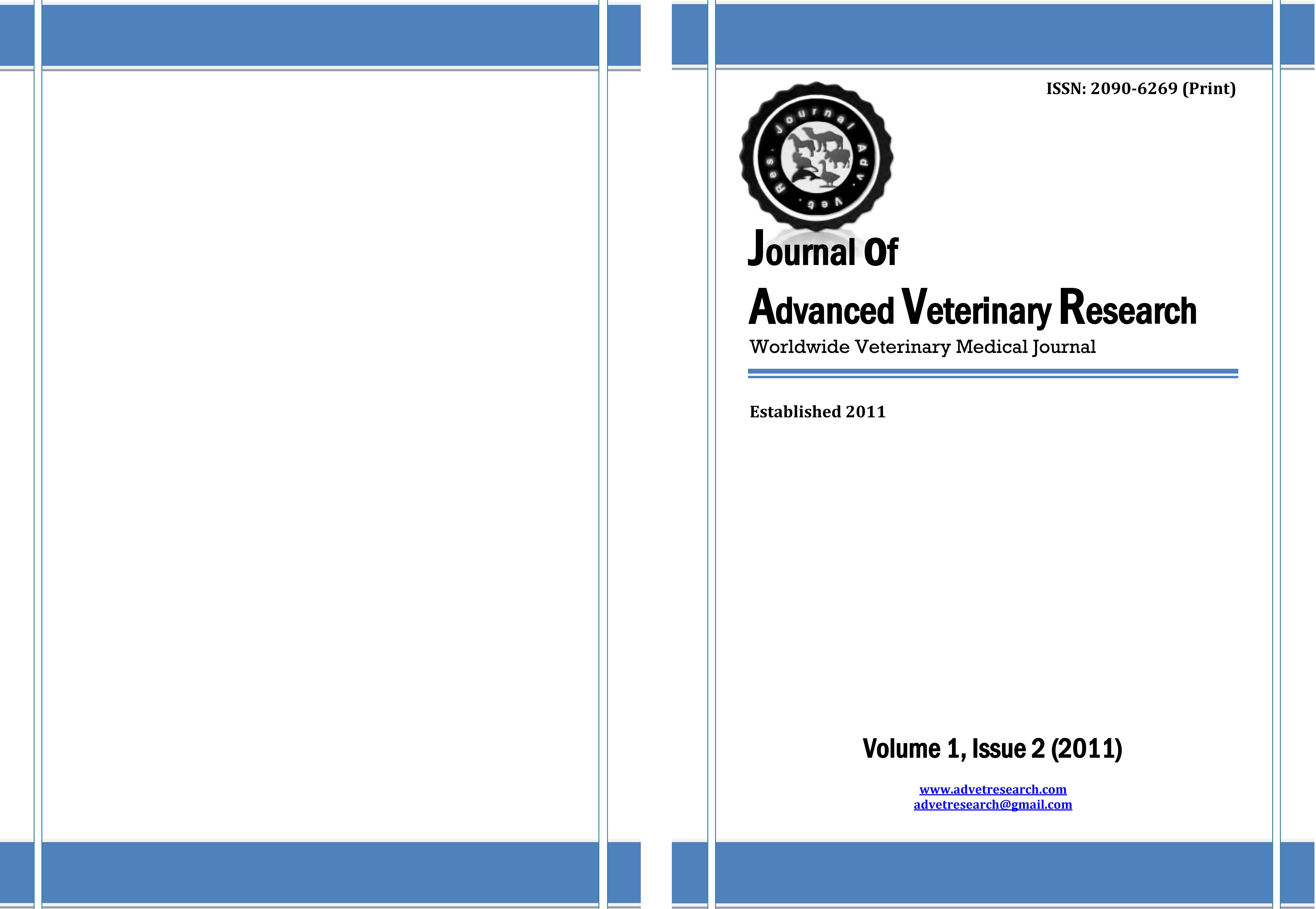 Downloads
How to Cite
Kumar R.V., S., P., S., S., K., Sailaja B., R., P., R., Lakshmi N., D., & P., V. (2011). Gastrotomy for Retrieval of Thoracic Oesophageal Foriegn Body Using Long Forceps Technique in Three Dogs. Journal of Advanced Veterinary Research, 1(2), 74-75. Retrieved from https://advetresearch.com/index.php/AVR/article/view/229
License
Users have the right to read, download, copy, distribute, print, search, or link to the full texts of articles under the following conditions: Creative Commons Attribution-NonCommercial-NoDerivatives 4.0 International (CC BY-NC-ND 4.0).
For more information: