Mammary Tumor Reconstruction in a Domestic Short Haired Cat
Keywords:
Bilateral flank fold flap, Cat, Mammary adenocarcinoma, Polypropylene mesh, Radical mastectomy
Abstract
A 9 years old female cat was presented with the history of large tumor mass in the caudal abdominal, inguinal mammary gland region which was irregular, measuring 4 cm × 4 cm, non-ulcerated, freely movable and firm in consistency. Fine Needle Aspiration Cytology of the tumor mass and inguinal lymph node revealed mammary adenocarcinoma. Bilateral caudal radical mastectomy was done to excise the tumor mass along with inguinal lymph nodes with wide margins. As there was metastatic spread of tumor mass to the rectus fascia and muscle, partial ventral abdominal wall was resected and reconstructed with polypropylene mesh. A bilateral flank fold flap was elevated, mobilised and transposed to close the ventral skin deficit. The cat recovered uneventfully without much complications.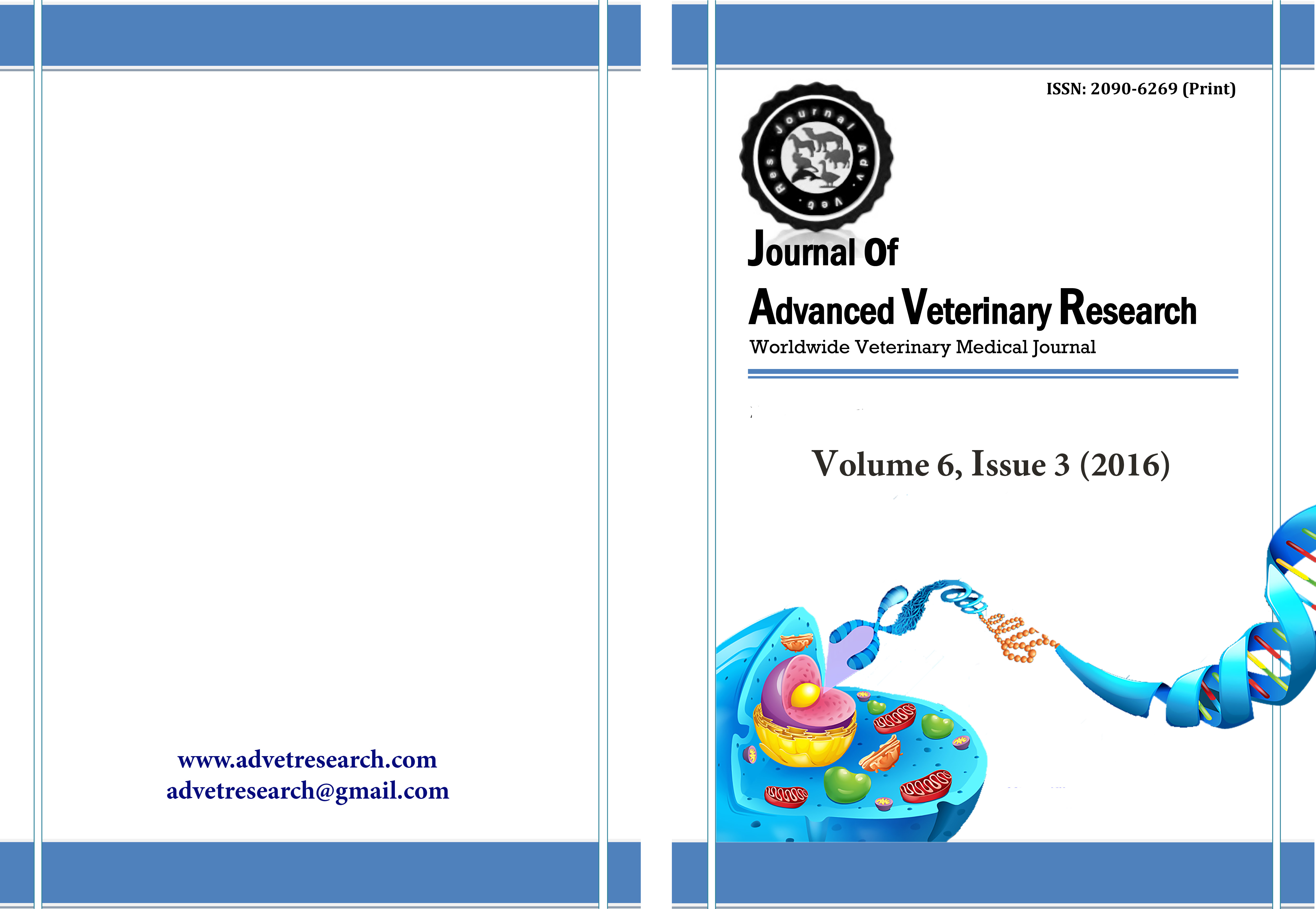 Downloads
How to Cite
Mammary Tumor Reconstruction in a Domestic Short Haired Cat. (2016). Journal of Advanced Veterinary Research, 6(3), 101-103. Retrieved from https://advetresearch.com/index.php/AVR/article/view/26
License
Users have the right to read, download, copy, distribute, print, search, or link to the full texts of articles under the following conditions: Creative Commons Attribution-NonCommercial-NoDerivatives 4.0 International (CC BY-NC-ND 4.0).
For more information: