Gross Anatomy of the Gastrointestinal Tract of a Red Brocket Deer (Mazama americana): A Case Study
Abstract
A fresh carcass of a male red brocket deer (Mazama americana) was examined and dissected to macroscopically and morphometrically examine its gastrointestinal tract. It was found to have the typical rumen forestomach, consisting of the rumen, reticulum, omasum and abomasum. The tongue of the red brocket deer is pointed with a prominent torus lingua. The small intestine (4.743 m) was almost twice the length of the colon and rectum (1.940 m) and made up 65.84% of the intestinal tract, while the large intestine accounted for 35.16%. The hard palate had transverse folds which ran to the level of the premolars, leading feed into the oesophagus. These preliminary findings classified the red brocket deer as a concentrate selector ruminant. This was the first known anatomical description of the gastrointestinal tract of the red brocket deer (Mazama americana) documented.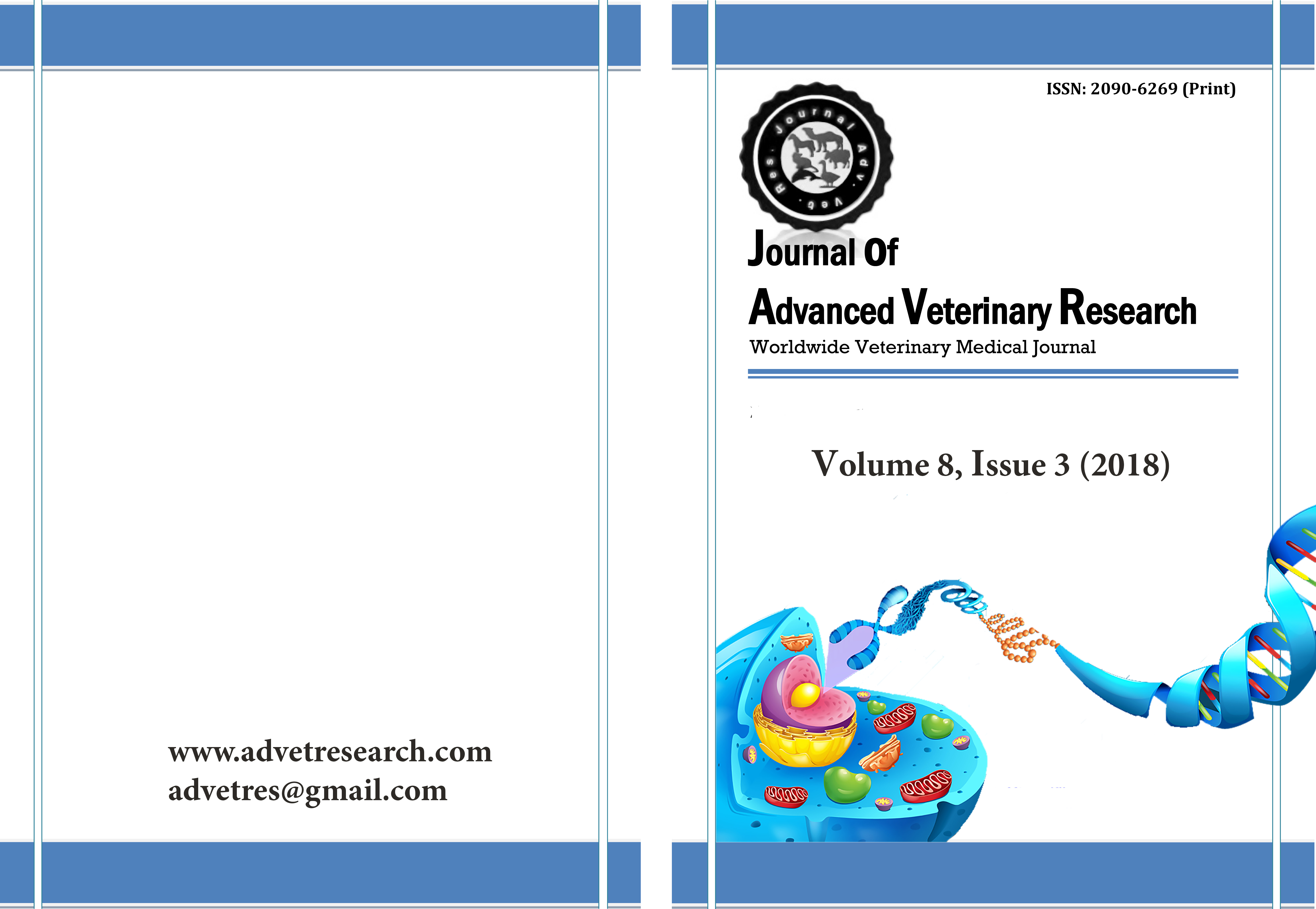 Downloads
How to Cite
Jones, K. R., Lall, K. R., & Garcia, G. W. (2018). Gross Anatomy of the Gastrointestinal Tract of a Red Brocket Deer (Mazama americana): A Case Study. Journal of Advanced Veterinary Research, 8(3), 26-31. Retrieved from https://advetresearch.com/index.php/AVR/article/view/299
License
Users have the right to read, download, copy, distribute, print, search, or link to the full texts of articles under the following conditions: Creative Commons Attribution-NonCommercial-NoDerivatives 4.0 International (CC BY-NC-ND 4.0).
For more information: