Detection of Methicillin-resistant and Biofilm-producing Staphylococcus aureus in Bovine Mastitis
Abstract
The present study was employed to investigate the causative microorganisms responsible for clinical and subclinical mastitis and their antibiotic susceptibility pattern on a private cow farm in Assiut Governorate, Egypt, where a history of recurrent mastitis was the main complaint. In addition, the isolates were investigated for their ability to form biofilm. Forty cows were subjected to a physical examination of the udder and milk using the California mastitis test. Additionally, milk sample collections were obtained, and bacterial specimens were isolated and evaluated for the presence of the mecA gene by PCR. Antibacterial susceptibility assays against the common antibiotics used in the veterinary field were conducted for all isolates obtained. Furthermore, biofilm production by bacterial isolates was detected using the microtiter plate method (MTP) and the activity of specific antibiotics was evaluated against preformed biofilms. About 10% of the examined cows showed clinical signs of mastitis, and 22.2% revealed subclinical mastitis infection when evaluated via the California mastitis test. Staphylococcus aureus (S. aureus) was isolated from all mastitic cows, which indicated that it was the main causative organism for the infection. Streptococcus spp. were isolated from six mastitic animals. Half of the S. aureus isolates were methicillin-resistant, and 83.33% of them were capable of producing biofilm. All Streptococcus spp. isolates were sensitive to all the antibiotics evaluated in the study. S. aureus isolates in the planktonic form were resistant to oxytetracycline and penicillin. In contrast, S. aureus encased in biofilm were resistant to all the antibiotics used in the study. This research detected highly-virulent S. aureus isolates from clinical and subclinical mastitic cases that carry the mecA gene and produce biofilm. The owner is advised to cull the diseased cows to prevent the spread of these virulent isolates to healthy animals. Also, it is advisable not to treat the diseased cows with the antibiotics evaluated in this study as they were found to be ineffective and may potentially contribute to persistence of the infection.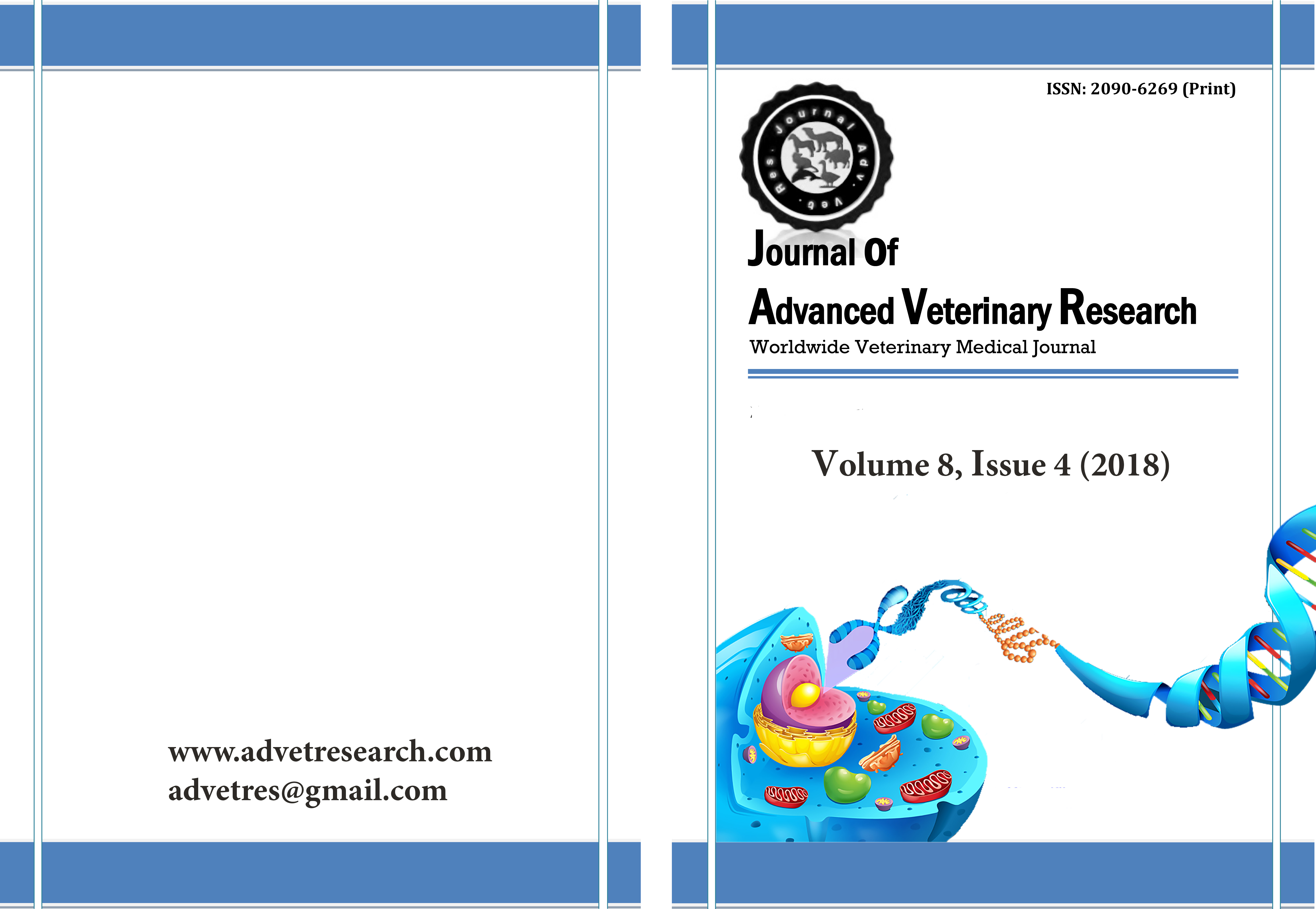 Downloads
How to Cite
Hamed, M. I. (2018). Detection of Methicillin-resistant and Biofilm-producing Staphylococcus aureus in Bovine Mastitis. Journal of Advanced Veterinary Research, 8(4), 95-100. Retrieved from https://advetresearch.com/index.php/AVR/article/view/321
Section
Original Research
License
Users have the right to read, download, copy, distribute, print, search, or link to the full texts of articles under the following conditions: Creative Commons Attribution-NonCommercial-NoDerivatives 4.0 International (CC BY-NC-ND 4.0).
For more information: