Detection and Molecular Characterization of Parvovirus Serotypes in Egypt
Abstract
Parvovirus infection is one of the most common enteric diseases affecting dogs in Egypt. A total number of 49 dogs younger than six month old, suffering from severe watery to bloody diarrhea, vomiting and lethargy were examined to confirm the infection with parvovirus through detection of the viral antigen serologically by FASTest® PARVO Card Test and genetically by using specific primers for both conventional and nested polymerase chain reaction (PCR). Serological assay confirmed the infection in 81.63% (40/49) of the examined animals, while the molecular techniques confirmed the infection in 81.63% (40/49) by the conventional PCR and in 97.96% (48/49) by the nested PCR. Sequencing revealed that CPV2a and CPV2b serotypes are circulating in the Egyptian field. The obtained sequences were submitted to the GenBank under the following accession MG764314, MG764315, MG930487 and MG930488. Serotype CPV2b showed some mutation in different sites.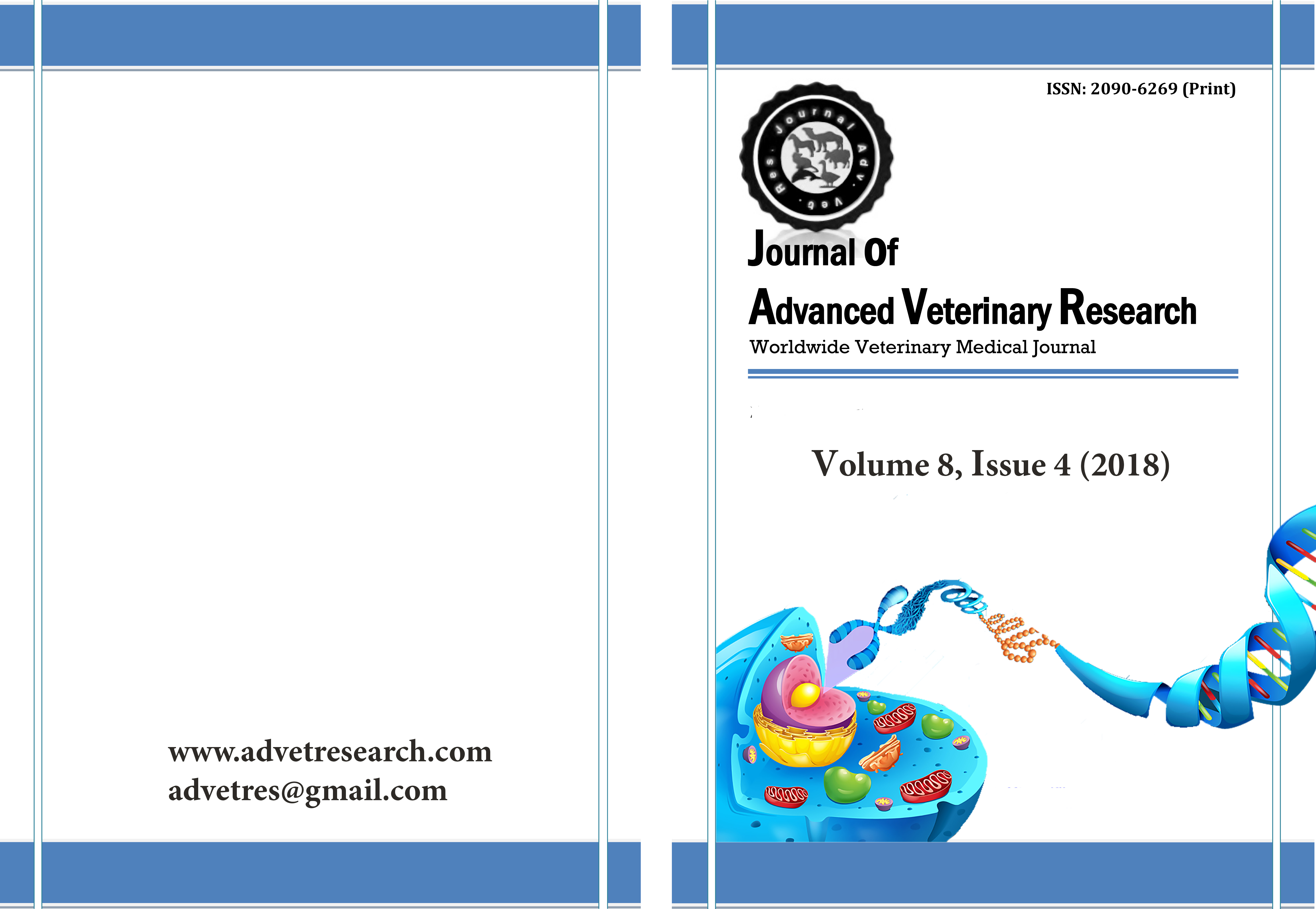 Downloads
How to Cite
AL-Hosary, A. A. T. A. (2018). Detection and Molecular Characterization of Parvovirus Serotypes in Egypt. Journal of Advanced Veterinary Research, 8(4), 79-83. Retrieved from https://advetresearch.com/index.php/AVR/article/view/322
Section
Original Research
License
Users have the right to read, download, copy, distribute, print, search, or link to the full texts of articles under the following conditions: Creative Commons Attribution-NonCommercial-NoDerivatives 4.0 International (CC BY-NC-ND 4.0).
For more information: