Effects of Dietary Inclusion of Non-protein Nitrogenous Compounds on Performance and Serum Biochemistry of Broiler Chickens
Abstract
This study aimed to evaluate partial substitution of soybean meal (SBM) with certain non-protein nitrogenous compounds (especially ammonium sulphate (Amm. sulphate) and ammonium chloride (Amm. chloride) in diets of broilers. A total of 201 one-day old broiler chicks were fed starter (0-3 weeks) and finisher (4-7 weeks) diets. Amm. chloride was added at levels of 1.50% in the starter diet and then 1.50, 2.80 and 4.0% in the finisher diet, whereas, Amm. sulphate was added at levels of 1.80% in the starter diet, and then 1.80, 3.50 and 5.0% in the finisher diet. Performance data were monitored and blood samples were collected at the third and seventh weeks. All performance data (feed intake, body weight gain and feed conversion ratio) were negatively altered in experimental treatments, when compared to control, except for 1.50% Amm chloride (during the finisher period only) and 1.80% Amm. sulphate (throughout the experiment) groups. Serum analyses of glucose, liver and kidney function indices, and lipid profile were unaffected by the dietary treatments except ALT, total protein and albumin, which were influenced by high levels of ammonium sulphate at the finisher period. Therefore, Amm. sulphate can be used at a level of 1.80% in broiler diets substituting a portion of SBM, but Amm. chloride (1.50%) could be used only in the finisher period.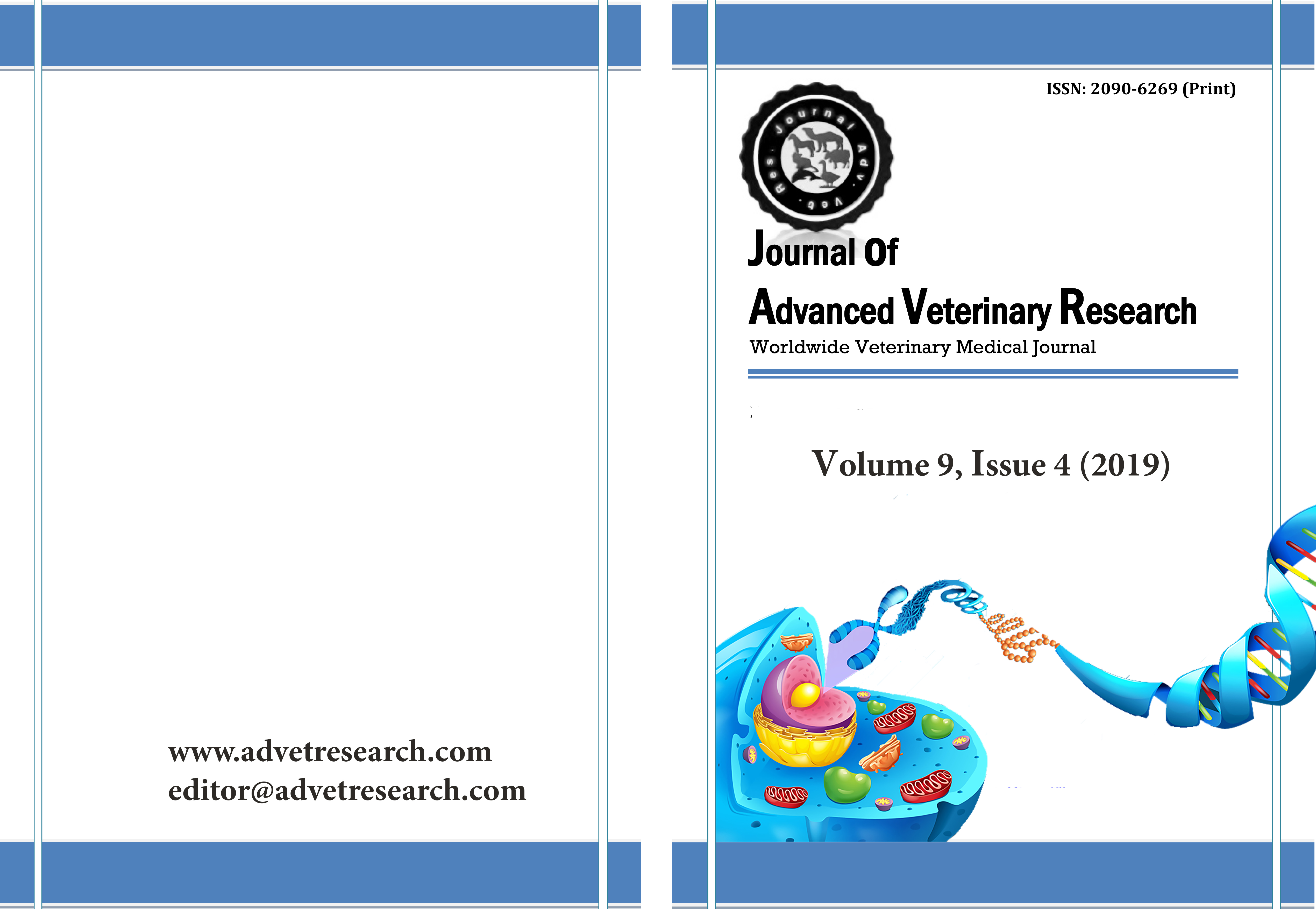 How to Cite
Hassanin, K., Youssef, I., Abdel-Wahab, A., & Tawfeek, S. (2019). Effects of Dietary Inclusion of Non-protein Nitrogenous Compounds on Performance and Serum Biochemistry of Broiler Chickens. Journal of Advanced Veterinary Research, 9(4), 161-169. Retrieved from https://advetresearch.com/index.php/AVR/article/view/399
Section
Original Research
License
Users have the right to read, download, copy, distribute, print, search, or link to the full texts of articles under the following conditions: Creative Commons Attribution-NonCommercial-NoDerivatives 4.0 International (CC BY-NC-ND 4.0).
For more information: