Prevalence of Dystocia in Sheep and Goats: A Study of 70 Cases (2004-2011)
Keywords:
Dystocia Sheep Goat Prevalence Management
Abstract
A total of seventy (70) sheep and goats, suffering from dystocia were included in this retrospective study. At the time of presentation 28.57% of the animals were recumbent. More than half (54.29%) of the total cases were referred after unsuccessful handling. Significantly highest prevalence was recorded in sheep during first lambing, in winter season and in the dams carrying male fetuses (p ≤ 0.05). The average weight of male and female fetuses was 3.14 and 2.75 kg respectively. Foetal dystocia (54.29%) out-numbered maternal causes (37.14%). Both maternal and fetal causes accounted for 8.57% of the dystocia. Head deviation, fore limb flexion, breech presentation, dog sitting position and fetal monstrosities were the common fetal causes. Ring womb, the most common maternal cause of dystocia could be treated by hormones in 33.33% (5/15) cases. Fetuses could be delivered by obstetrical mutation and extraction method in 51.43% (36/70) animals and by caesarean section in the remaining cases. Fetal and dam survival was 23.08% and 94.29% respectively. The average total cost for relieving dystocia in small ruminants by obstetrical mutation and by caesarean (including cost of suture and anaesthesia) was Rs. 215.00 and 570.00 respectively. From this study, it is concluded that in order to obtain high fetal and dam survival and also to reduce the cost of treatment, sheep and goats with dystocia should be presented without undue delay.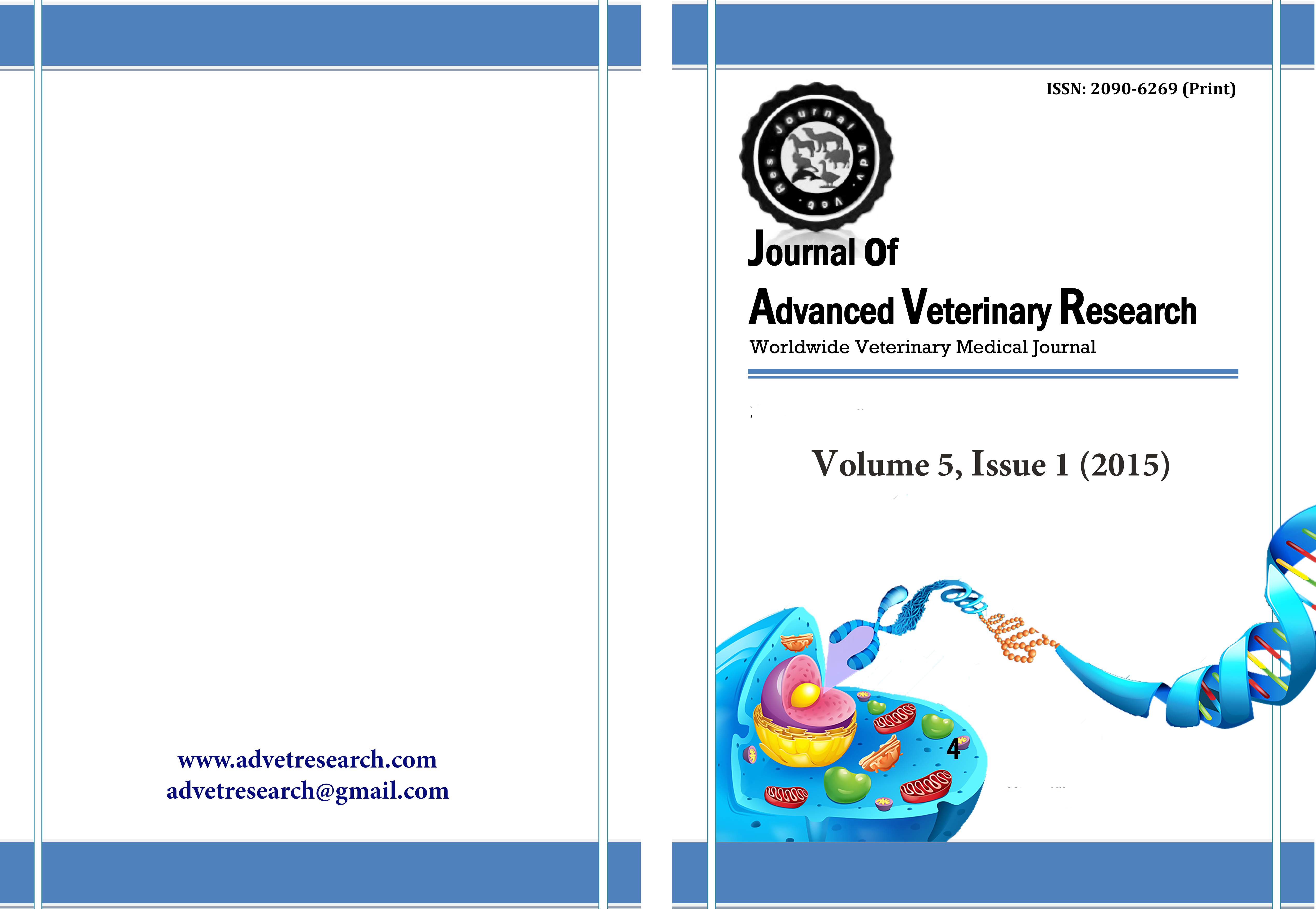 Downloads
How to Cite
Bhattacharyya, H. K., Fazili, M. .- u-. R., Bhat, F. A., & Buchoo, B. A. (2015). Prevalence of Dystocia in Sheep and Goats: A Study of 70 Cases (2004-2011). Journal of Advanced Veterinary Research, 5(1), 14-20. Retrieved from https://advetresearch.com/index.php/AVR/article/view/40
Section
Original Research
License
Users have the right to read, download, copy, distribute, print, search, or link to the full texts of articles under the following conditions: Creative Commons Attribution-NonCommercial-NoDerivatives 4.0 International (CC BY-NC-ND 4.0).
For more information: