Pelvic Urethra and its Associated Glands in Donkey (Equus asinus): Histological and Histochemical Findings with Special Reference to their Seasonal Variations
Abstract
The reproductive ability of male animal is dependent to a great extent on the effective functions of the genital glands. The present study was carried on the pelvic urethra of 32 sexually mature male donkeys. 5µm sections were prepared from the samples and stained with different stains to show the different structures of the pelvic urethra. Scanning electron microscopic studies were performed on the lumen of the pelvic urethra to show the different shape of the urethral gland opening on the surface layer of the lamina epithelialis of the pelvic urethra. The pelvic urethra of donkey is formed of prostatic and membranous parts. The lamina epithelialis of the pelvic urethra varied at its different regions. The urethral glands were observed along the entire length of the pelvic urethra within the lamina propria-submucosa. They were mostly of the branched tubulo-alveolar glands lined by high cuboidal or pyramidal-shaped epithelial cells. The activity of the urethral glands in donkey varied throughout the year. It was more pronounced during spring, which was manifested by increased epithelial height, decreased nuclear/cell ratio, decreasing interstitial connective tissue/glandular tissue ratio and increased cellular secretory activity. This activity decreased gradually during the summer and autumn to reach its minimal level during winter.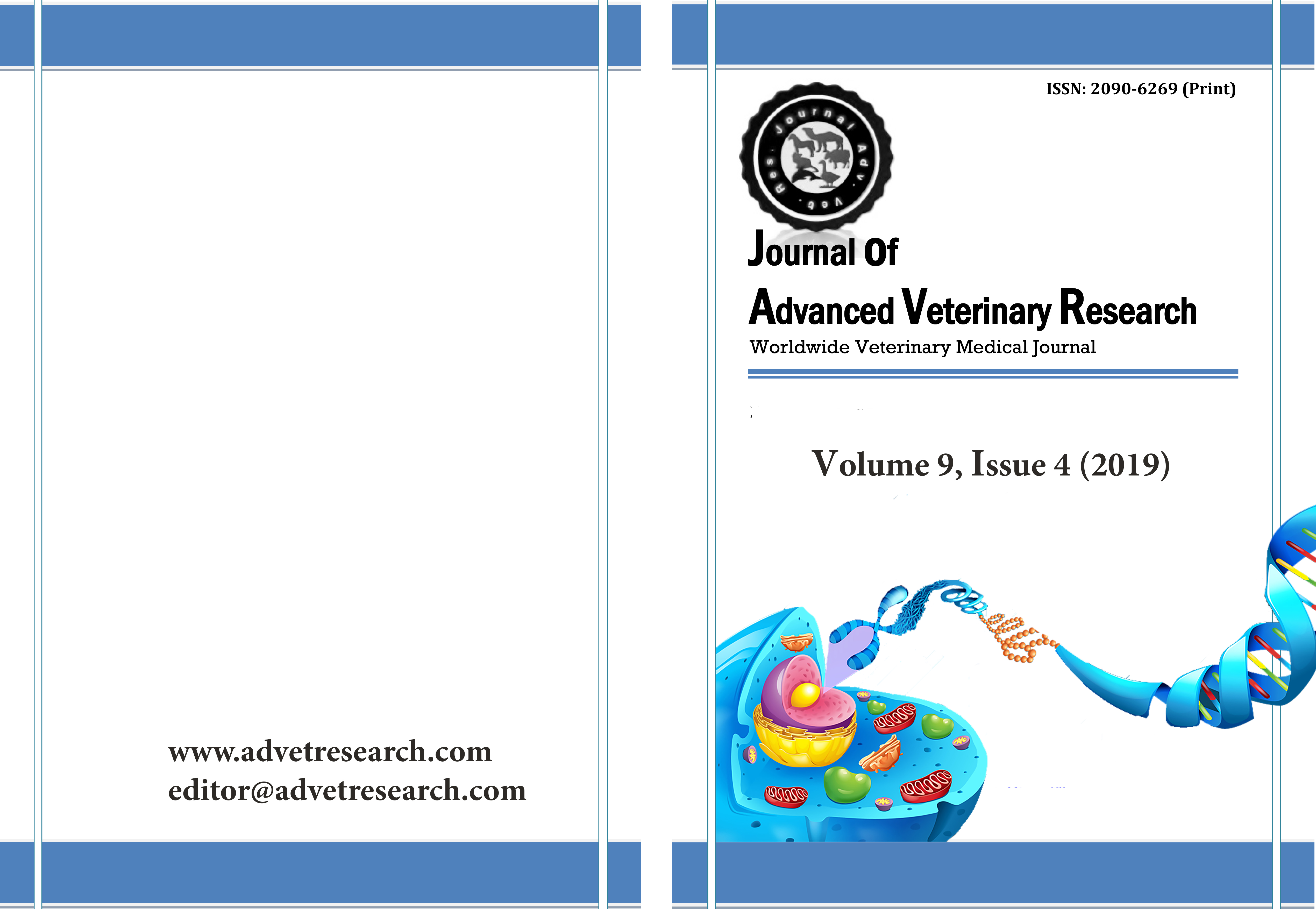 How to Cite
Abou-Elhamd, A. S., AbdelRahman, Y., & Selim, A. (2019). Pelvic Urethra and its Associated Glands in Donkey (Equus asinus): Histological and Histochemical Findings with Special Reference to their Seasonal Variations. Journal of Advanced Veterinary Research, 9(4), 134-143. Retrieved from https://advetresearch.com/index.php/AVR/article/view/400
Section
Original Research
License
Users have the right to read, download, copy, distribute, print, search, or link to the full texts of articles under the following conditions: Creative Commons Attribution-NonCommercial-NoDerivatives 4.0 International (CC BY-NC-ND 4.0).
For more information: