Osteoarthritic Synovial Derived Stem Cells Augmented with Subchondral Drilling for Repair of Large Osteochondral Defects in Rabbit Model
Abstract
This study showed the effectiveness of combination therapy of osteoarthritic synovial derived stem cells (OA-SDSCs) with subchondral drilling for large osteochondral defects repair in mature rabbit model. The defect was created at load-bearing area of the medial femoral condyle of both knees (6 mm length × 3 mm width). Then, mature rabbits were separated randomly into 2 groups: 3 subchondral holes were penetrated the subchondral bone in the defect site (drilled group), and then an intra-articular injection of one million OA-SDSCs into the knee joint was performed (combined group). After two months, rabbits were euthanized to perform histological assessment of the repaired tissue using safranin O stain. Repaired tissue was visually more whitish in the drilled group than in the combined group. Histologically, repaired tissue almost revealed fibrocartilage with subchondral repair in the combined group. However, fibrous tissue was represented in the drilled group. On Pineda score, the combined group was significantly better than of the drilled group (P = 0.001). Finally, using of OA-SDSCs with subchondral drilling promotes better cartilage repair than using subchondral drilling alone.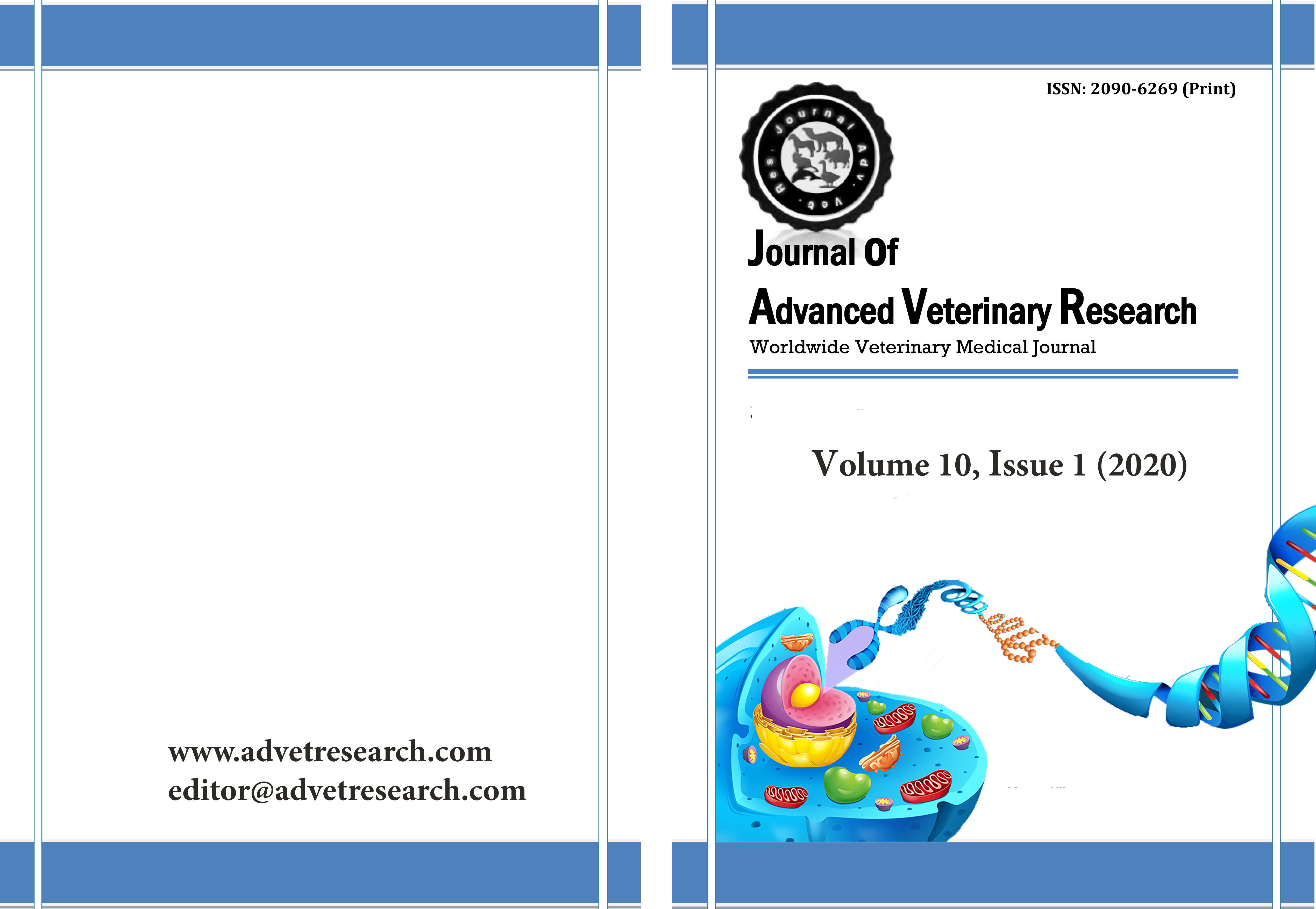 How to Cite
Mawas, A. S., & Mahmoud, E. E. (2020). Osteoarthritic Synovial Derived Stem Cells Augmented with Subchondral Drilling for Repair of Large Osteochondral Defects in Rabbit Model. Journal of Advanced Veterinary Research, 10(1), 13-16. Retrieved from https://advetresearch.com/index.php/AVR/article/view/413
Section
Original Research
License
Users have the right to read, download, copy, distribute, print, search, or link to the full texts of articles under the following conditions: Creative Commons Attribution-NonCommercial-NoDerivatives 4.0 International (CC BY-NC-ND 4.0).
For more information: