Evaluation of Intravenous Regional Anesthesia of Lidocaine, Medetomidine and Lidocaine-medetomidine in the Hind Limb of Goats
Abstract
This study was carried out to evaluate the anesthetic, cardiorespiratory, and sedative effect of lidocaine, medetomidine and lidocaine-medetomidine used for intravenous regional analgesia (IVRA) in the hind limb of goats. The anatomical venous map of the pes region was evaluated. Twenty-one mature native female goats were allocated to this study. They were divided into two groups: The first group (n.= 6) was subjected to anatomical evaluation and the second group (n.= 15) was randomly divided into three equal subgroups, which were subjected to the technique of IVRA. The animals received lidocaine HCl (LID), medetomidine HCl (MED), and combination of the two drugs (LID-MED) in the 1st, 2nd, and 3rd subgroups respectively. The anesthetic score and cardiorespiratory values were recorded at the baseline (0), and at 5, 10, 20, 30 and 45 minutes post anesthetic injection and at 5, 10, 20 and 30 minutes after removal of the elastic tourniquet. The results revealed that the venous networking in the dorsal aspect of the pes composes of two metatarsal veins in four specimens and three veins in two specimens, which unite at the proximal third of the metatarsal to form a single vein. The onset of desensitization was 12.0±6.0 seconds in LID and LID-MED subgroups. The duration of sedation was 85.0±12.0 minutes (MED) and 91.0±10.0 minutes (LID-MED). The anesthetic score was significantly (P≤0.05) higher in LID and LID-MED subgroups. Marked bradycardia and increased respiratory rate were observed in MED and LID-MED subgroups. It could be concluded that the lidocaine-medetomidine combination that used for intravenous regional anesthesia in goats gives satisfactory results regarding to the sedative and anesthetic effects.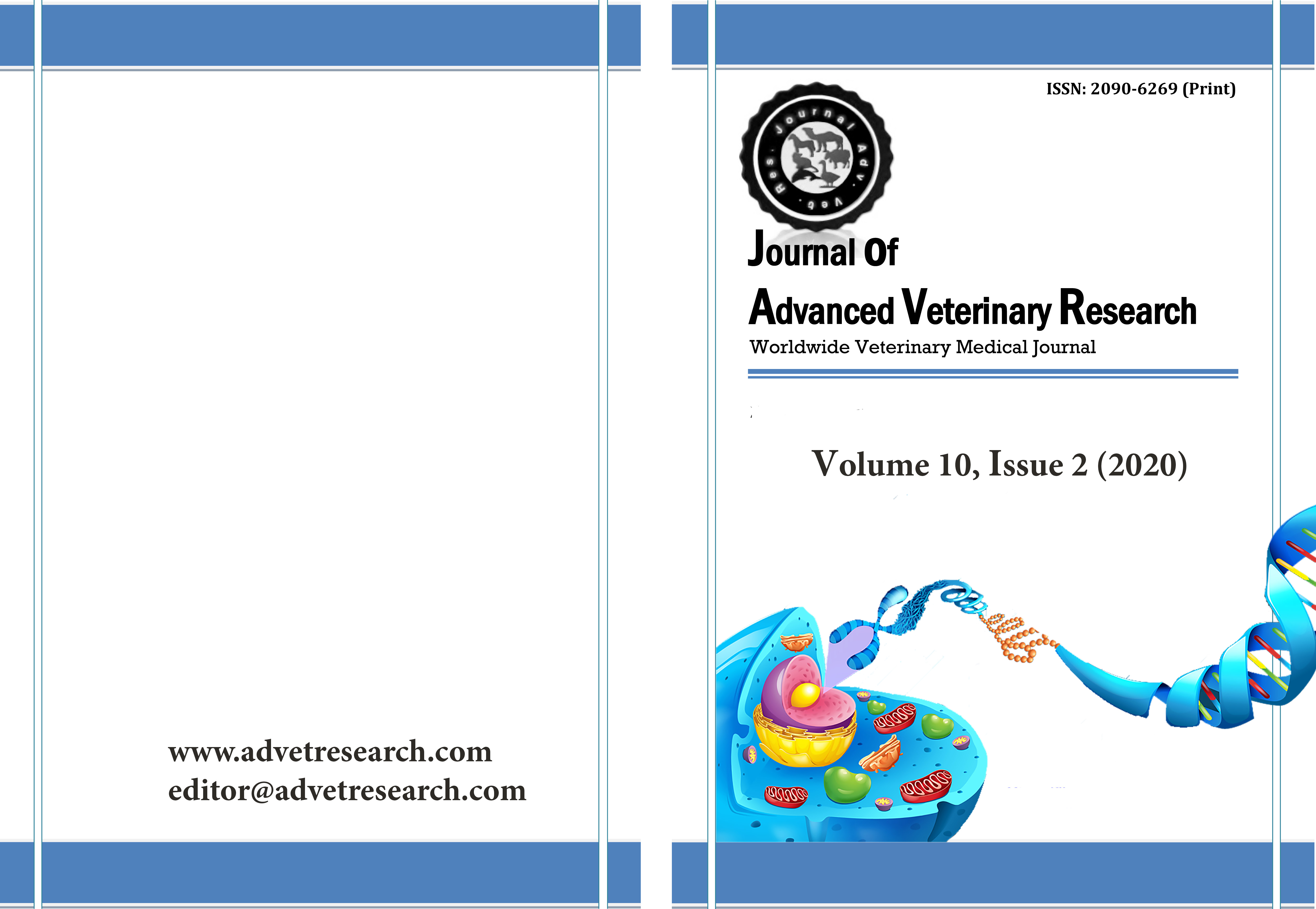 How to Cite
El-Hawari, S. F., Ali, S., & Abedellaah, B. E. A. (2020). Evaluation of Intravenous Regional Anesthesia of Lidocaine, Medetomidine and Lidocaine-medetomidine in the Hind Limb of Goats. Journal of Advanced Veterinary Research, 10(2), 56-60. Retrieved from https://advetresearch.com/index.php/AVR/article/view/425
Section
Original Research
License
Users have the right to read, download, copy, distribute, print, search, or link to the full texts of articles under the following conditions: Creative Commons Attribution-NonCommercial-NoDerivatives 4.0 International (CC BY-NC-ND 4.0).
For more information: