Sesame Oil Ameliorates Gentamicin-induced Cardiotoxicity in Wistar Albino Rats
Abstract
Gentamicin (GM) is a widely used aminoglycoside antibiotic with a broad spectrum anti-microbial activity. To the best of the authors' knowledge, the histopathological studies on the gentamicin myocardial tissue effect are scarce. Therefore, the present study aimed to evaluate the histopathological impact of gentamicin on myocardial tissue besides evaluating the possible cardioprotective role of sesame oil (SEO), and its antioxidant influences against cardiotoxic action of gentamicin in the experimental rats. Forty female Wistar albino rats were divided randomly into four different isolated groups (Ten animals each); Group I was administered normal saline and acts as a control group. Group II was received SEO at a dose of (8 ml/kg daily via gavage) daily for the 10 successive days. Group III was given gentamicin at the dose of (100 mg/kg i.p.) for 10 sequential days. Group IV was given SEO as group II and one-hour latter rats were given gentamicin as in group III. Administration of GM resulted in significant (p≤0.05) structural myocardial alterations in the form of cardiac myofibers disarrangement, hypertrophy; interstitial fibrosis, vascular thrombosis and ischemic infarction. Immunohistochemistry revealed increased iNOS expression levels in GM hearts compared with control groups. Interestingly, concomitant administration of SEO with GM in Group IV revealed a significant reduction in GM‑induced changes, reduced the expression of iNOS and provided a guarding effect to the myocardium. It could be concluded that sesame oil potently may attenuate gentamicin cardiotoxicity by reducing oxidative stress and with possible reduction in nitric oxide level in the hearts of Wistar albino rats.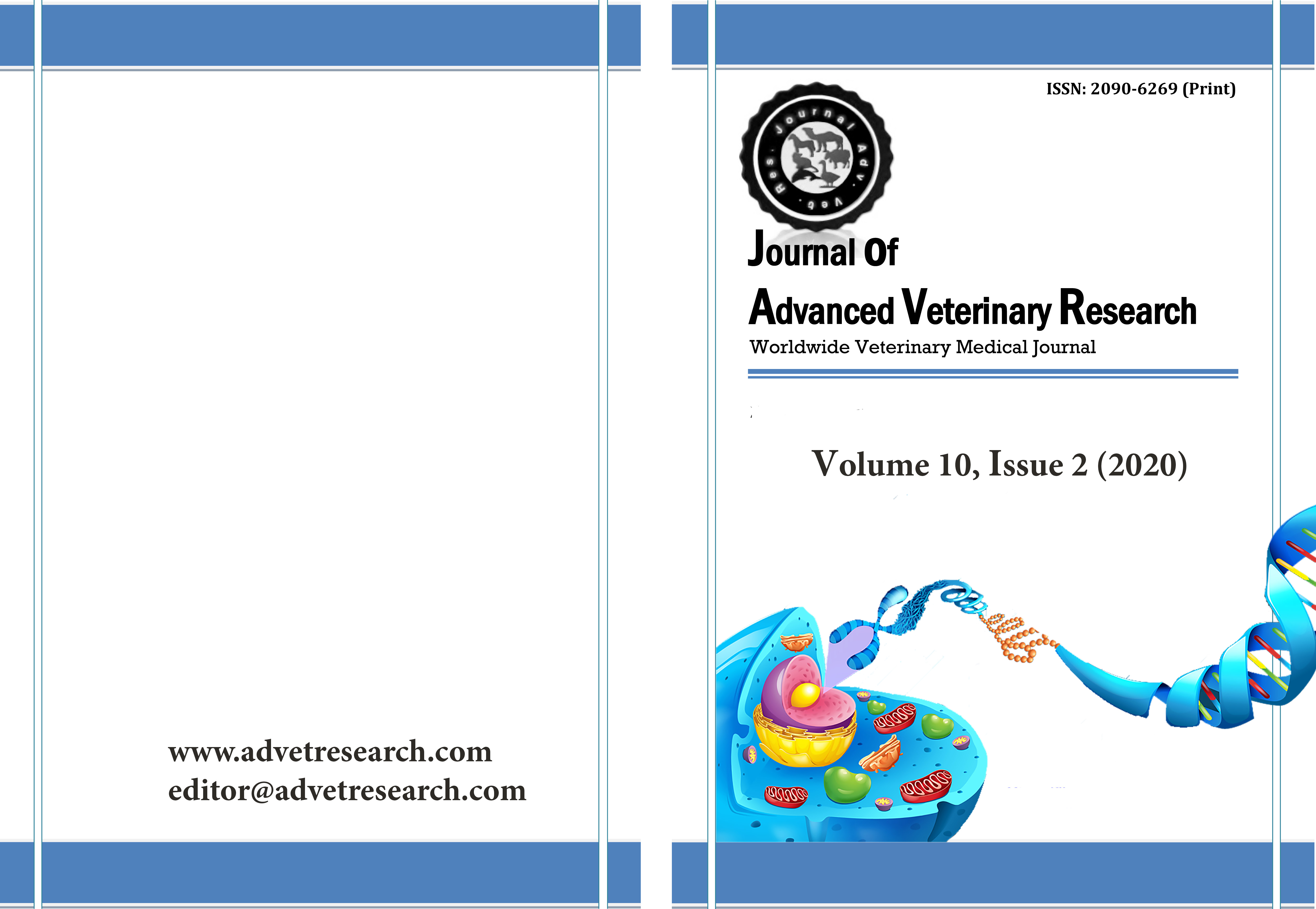 How to Cite
Ali, F. A. Z., Abdellah, N., Hafez, L., & El-Ghoneimy, A. (2020). Sesame Oil Ameliorates Gentamicin-induced Cardiotoxicity in Wistar Albino Rats. Journal of Advanced Veterinary Research, 10(2), 81-87. Retrieved from https://advetresearch.com/index.php/AVR/article/view/439
Section
Original Research
License
Users have the right to read, download, copy, distribute, print, search, or link to the full texts of articles under the following conditions: Creative Commons Attribution-NonCommercial-NoDerivatives 4.0 International (CC BY-NC-ND 4.0).
For more information: