Pathological Investigation on Natural Infection by Pasteurella Multocida in Goats
Abstract
Pasteurellosis caused by Pasteurella multocida is, one of the most important infectious diseases of goats resulting in huge economical loss, not been previously reported in Egyptian native goats. This study was carried out to diagnose P. multocida depending on clinical examination, necropsy, bacterial culture and histopathology as well as pasteurella antigens detection by immunohistochemistry and then to compare the results of immunohistochemistry (IHC) with other traditional diagnostic methods. Thus, a clinicopathological examination was done on twenty Egyptian native goats (1-24-month old) showed clinical manifestations of nasal discharges, frothy salivation, weakness, in-appetence and eventual deaths. Necropsy consistently displayed severe fibrinous pleuritis, pneumonic patches in many lobes with focal hemorrhage and abundance of sero-sanguinous fluid along the thoracic regions. Hemorrhage with scattered yellowish necrotizing lesions was observed on the liver and spleen. Histopathology of the lungs revealed fibrinous and suppurative bronchopneumonia with massive distension of the pulmonary alveoli with inflammatory cells, red blood cells and fibrin. Various pathological alterations were also observed in the liver, heart, kidney, spleen and intestine. The isolated bacteria were identified as P. multocida. PCR and IHC positive reaction of P. multocida was detected in the lung, liver, kidney, heart, spleen and intestine. It could be concluded that the gross and histopathological lesions may be helpful in initial diagnosis of pasteurellosis in goat but it has to be complemented by other diagnostic tests. IHC method evidenced to be a consistent, accurate, and fast technique to incorporate these traditional pasteurellosis diagnostic approaches.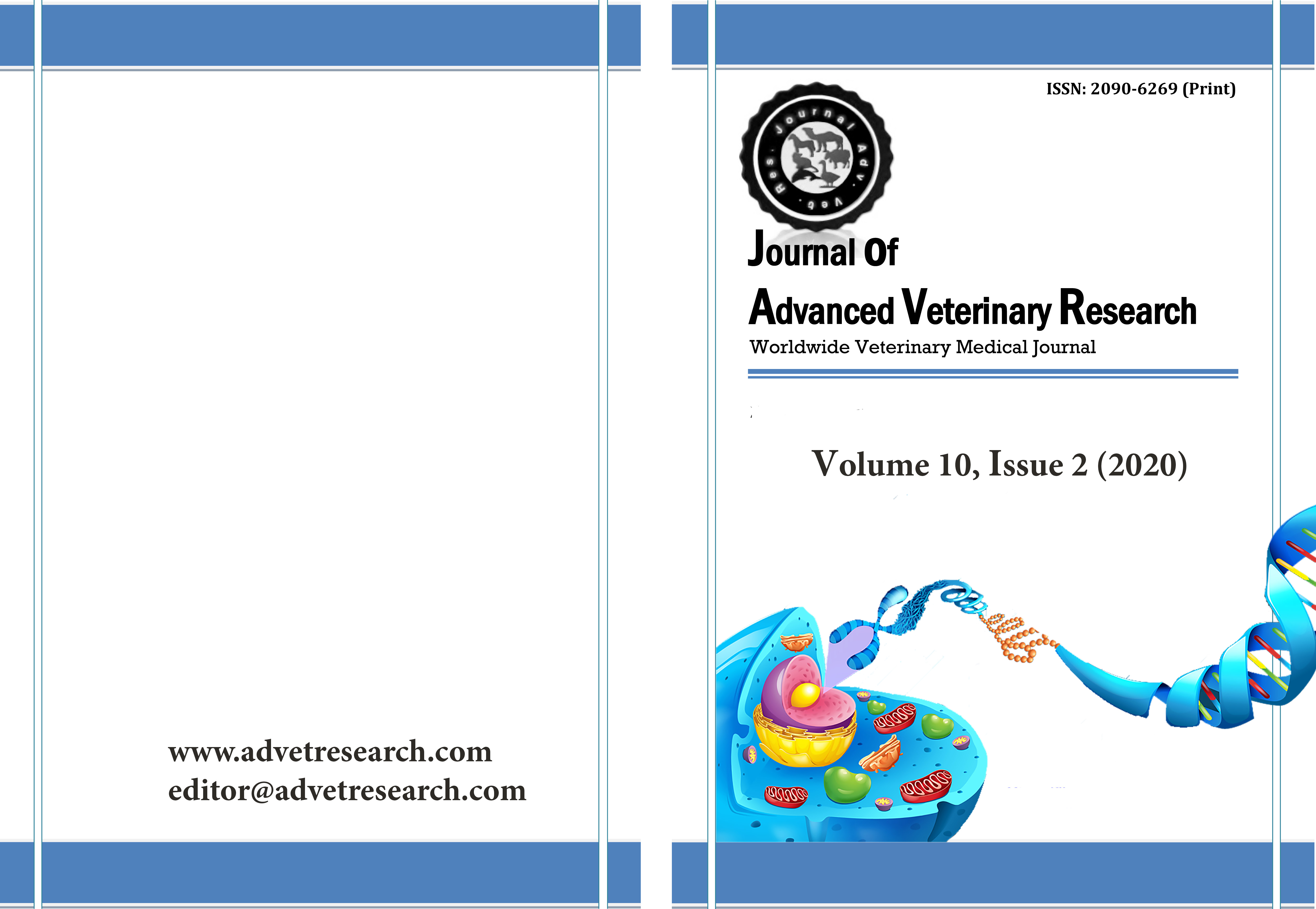 How to Cite
Amin, A. A. (2020). Pathological Investigation on Natural Infection by Pasteurella Multocida in Goats. Journal of Advanced Veterinary Research, 10(2), 88-95. Retrieved from https://advetresearch.com/index.php/AVR/article/view/440
Section
Original Research
License
Users have the right to read, download, copy, distribute, print, search, or link to the full texts of articles under the following conditions: Creative Commons Attribution-NonCommercial-NoDerivatives 4.0 International (CC BY-NC-ND 4.0).
For more information: