Puerperal Metritis in Crossbreed (Tarentaise X Baladi) Cows: Metabolism-Related Biochemical and Haematological changes
Abstract
Breeding of crossbreed cow is of great significance in tropical and subtropical countries in order to maintain both high productivity and high ability to accommodate. To understand the haematological and biochemical changes related with puerperal metritis in crossbred cows as well as the effect of puerperal metritis on the fertility, the current study evaluated the relations of some metabolic, and biochemical changes to the puerperal metritis. After thorough clinical and gynaecological examination, blood and urine samples were collected from both the control cows (n=20) and metritis cows (n=19). Haemoglobin (Hb) concentrations and leukocytes count was determined. The concentrations of glucose, triglycerides, cholesterol, non-esterified fatty acids (NEFA), calcium, phosphorus, sodium, potassium, albumin, total protein, urea and progesterone hormone (P4) in blood, and ketone bodies were detected in urine at the following time-points (prepartum, partum, 1-week postpartum, and 2-weeks postpartum). Cows in the metritis group showed low Hb and high leukocytes count in the postpartum period. The metritis cows showed low glucose, low cholesterol, high NEFA, and low calcium levels. Blood NEFA, glucose, triglycerides, and calcium levels change significantly in puerperal metritis in crossbreed cows.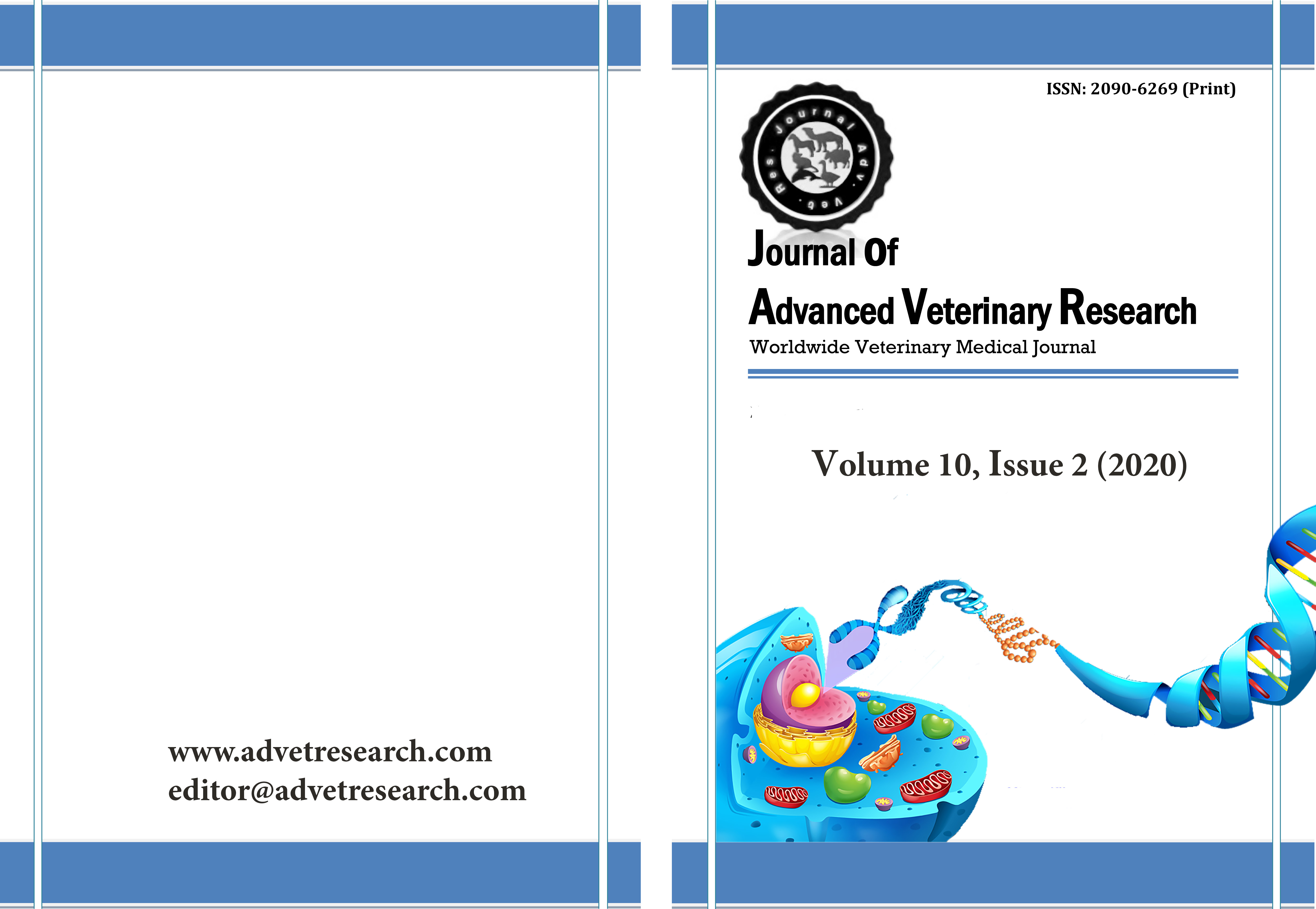 How to Cite
Ramadan, M. H., Mahmoud, A. E. Z. E., Zeidan, A. E., Ahmed, A. E., & Hassaneen, A. S. A. (2020). Puerperal Metritis in Crossbreed (Tarentaise X Baladi) Cows: Metabolism-Related Biochemical and Haematological changes. Journal of Advanced Veterinary Research, 10(2), 96-104. Retrieved from https://advetresearch.com/index.php/AVR/article/view/444
Section
Original Research
License
Users have the right to read, download, copy, distribute, print, search, or link to the full texts of articles under the following conditions: Creative Commons Attribution-NonCommercial-NoDerivatives 4.0 International (CC BY-NC-ND 4.0).
For more information: