Rabies Virus Infection in Domestic Buffaloes and Wild Animals in India
Keywords:
Rabies virus Wild mammals Phylogeny Artic-like lineage India
Abstract
Rabies is one of the most significant diseases in India with severe health implication to humans, domestic and wild animals. In the present study, four concomitant incidents of rabies related deaths were recorded in the western province of India, Gujarat during 2012 - 2014. Brain samples were collected from two buffaloes, nilgai, and mongoose during these incidents and rabies virus was identified from these samples. Further genetic relationship of these isolates was determined and the rabies virus transmission among the wild and domestic mammals was established. Molecular epidemiology based on the glycoprotein ecto-domain and complete nucleoprotein gene showed that all the four isolates belonged to Arctic-like 1 lineage which is predominant in India. Phylogenetic analysis and time scaled evolutionary tree analysis indicated that the wild animals are playing an important role in the maintenance and also transmission of the rabies virus in India.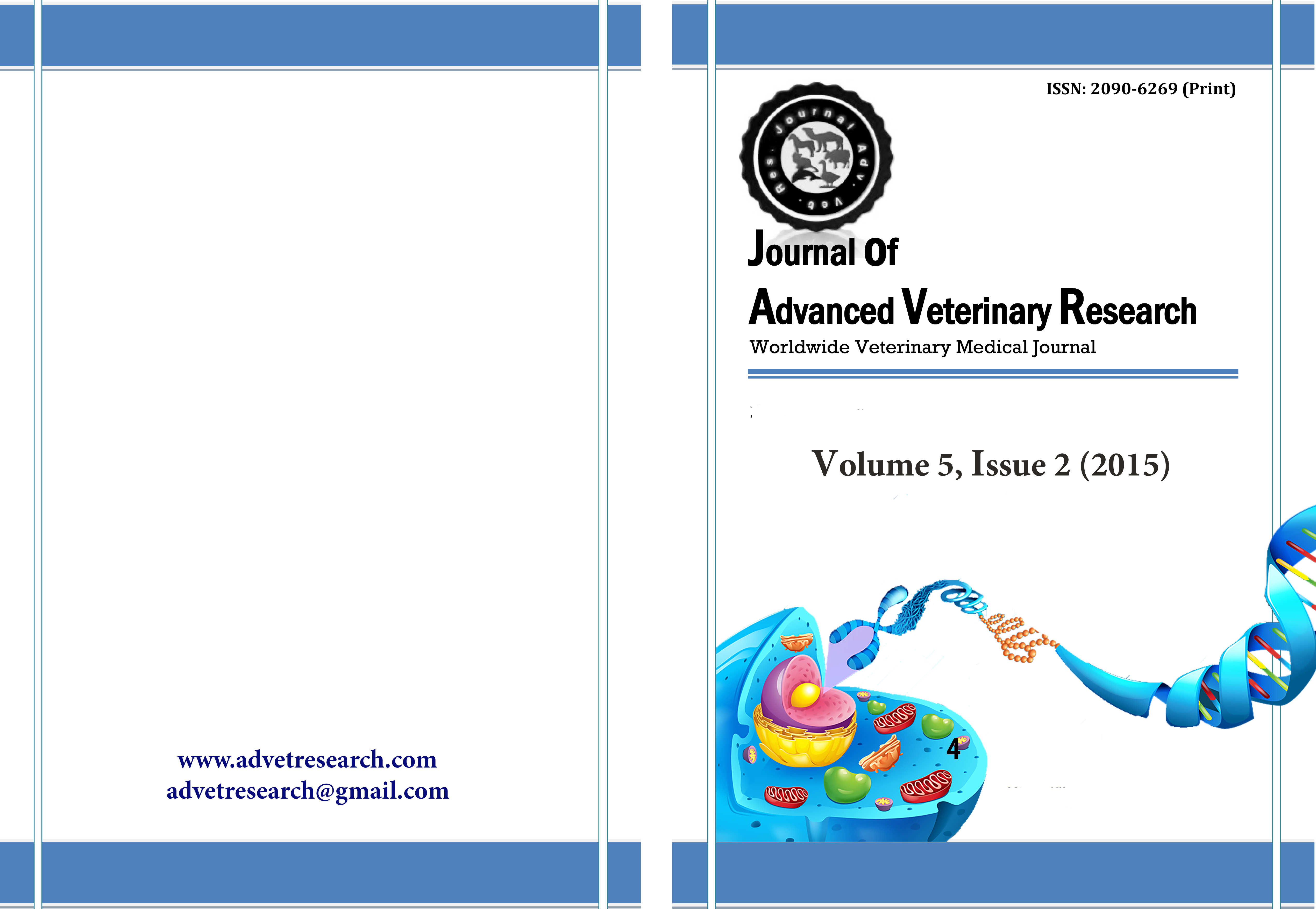 Downloads
How to Cite
Reddy, R. C., Mukherjee, F., Rana, S., Kanani, A., Surendra, K., Subramanian, B. M., Sharma, G., & Villupanoor, S. A. (2015). Rabies Virus Infection in Domestic Buffaloes and Wild Animals in India. Journal of Advanced Veterinary Research, 5(2), 68-83. Retrieved from https://advetresearch.com/index.php/AVR/article/view/49
Section
Original Research
License
Users have the right to read, download, copy, distribute, print, search, or link to the full texts of articles under the following conditions: Creative Commons Attribution-NonCommercial-NoDerivatives 4.0 International (CC BY-NC-ND 4.0).
For more information: