Chlamydia abortus in Dairy Farms in Costa Rica
Keywords:
Chlamydia abortus Reproduction Abortion ELISA PCR
Abstract
The aim of the present study was to determine the presence of antibodies against Chlamydia abortus in specialized dairy farms. A total of 608 blood samples were collected during 2012 from 24 dairy farms located in the Northern regions of the provinces of Alajuela (15) and Heredia (9), and surveys were carried out to determine management practices in these farms. Serum samples were analyzed by enzyme-linked immunosorbent assay (ELISA) to detect antibodies against C. abortus (sensitivity 100.0%, specificity 99.7%). Only one serum yielded positive results (S/P 62 %), two sera weak positive results (S/P 51% and 52%, respectively), while the remaining sera (n=605) were negative in ELISA. Six months later, 22 animals that showed S/P values >22% in ELISA were analyzed again, yielding all negative results. Blood, milk, conjunctival and vulvar swabs from these animals were analyzed by Polymerase Chain Reaction (PCR), and only one vulvar swab tested positive for Chlamydia spp. The analysis of the management practices and results obtained with ELISA and PCR lead us to conclude that C. abortus is not significantly present (<0.5%) in dairy farms in the Northern regions of the provinces of Heredia and Alajuela in Costa Rica.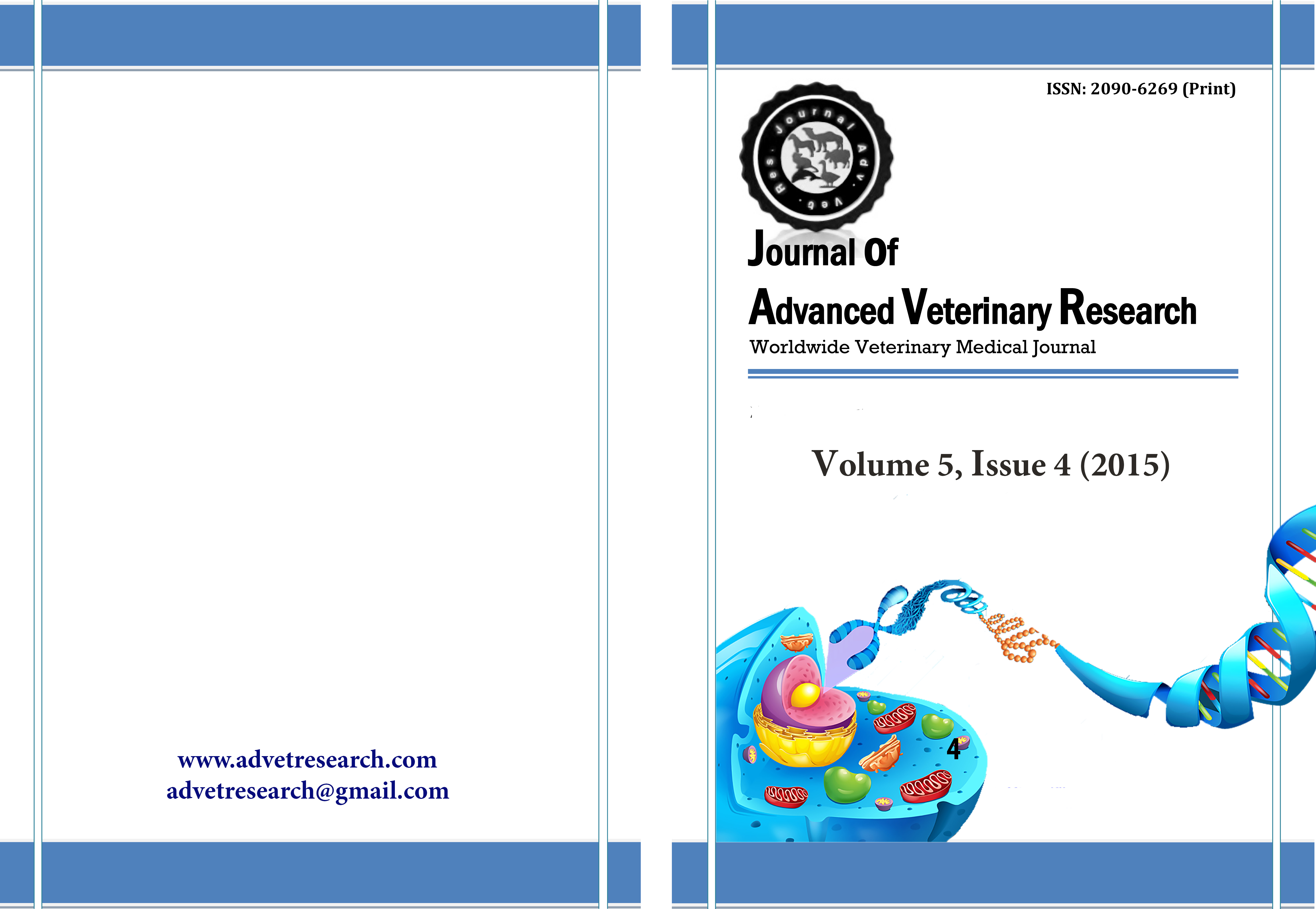 Downloads
How to Cite
Salazar, L. F., Herrera, J. M., Zúñiga, J. J. R., & Dolz, G. (2015). Chlamydia abortus in Dairy Farms in Costa Rica. Journal of Advanced Veterinary Research, 5(4), 179-185. Retrieved from https://advetresearch.com/index.php/AVR/article/view/63
Section
Original Research
License
Users have the right to read, download, copy, distribute, print, search, or link to the full texts of articles under the following conditions: Creative Commons Attribution-NonCommercial-NoDerivatives 4.0 International (CC BY-NC-ND 4.0).
For more information: