Sensory Acceptability, Shelf Life, and Quality of Crustaceans Treated with Moringa oleifera and Green Tea Leaf Extracts versus Acetic Acid
Abstract
This study was carried out to investigate the effect of leaf extracts from Moringa oleifera and green tea, as compared to acetic acid, on the sensory acceptability, shelf-life, and microbiological quality of some crustaceans, i.e. imported unpeeled shrimps (IUS), local peeled shrimps (LPS), and local breed crabs (LBC). Samples of IUS, LPS, and LBC were immersed in sterile distilled water (control) or treated separately by Moringa oleifera leaf extracts (MOE 2% and 5% w/v), green tea leaf extract (GTE 0.1% w/v), or acetic acid (AA 2%) and then refrigerated at 2.0±1.0°C. Three replicates from control and each treatment of crustacean samples were assessed through sensory, physicochemical, and microbiological examination, periodically throughout the storage period until spoilage. The obtained results revealed no effect on the sensory acceptability of treated samples by GTE or AA, with three to six days extension in the shelf-life as compared to control. On the contrary, MOE altered the color, odor and hence reduced the acceptability of treated samples with no improvement in shelf-life. Samples treated with GTE and AA showed significantly (p<0.05) lower total bacterial count, coliforms MPN, fecal coliforms MPN, and Staphylococcus aureus count than control and MOE-treated samples. Yet, MOE showed good antioxidant activity. To conclude, treatment with GTE and AA could be a promising method to enhance the quality and extend the shelf life of crustaceans. MOE is a good antioxidant nonetheless it must be combined with a potent antimicrobial to extend the shelf-life of crustaceans.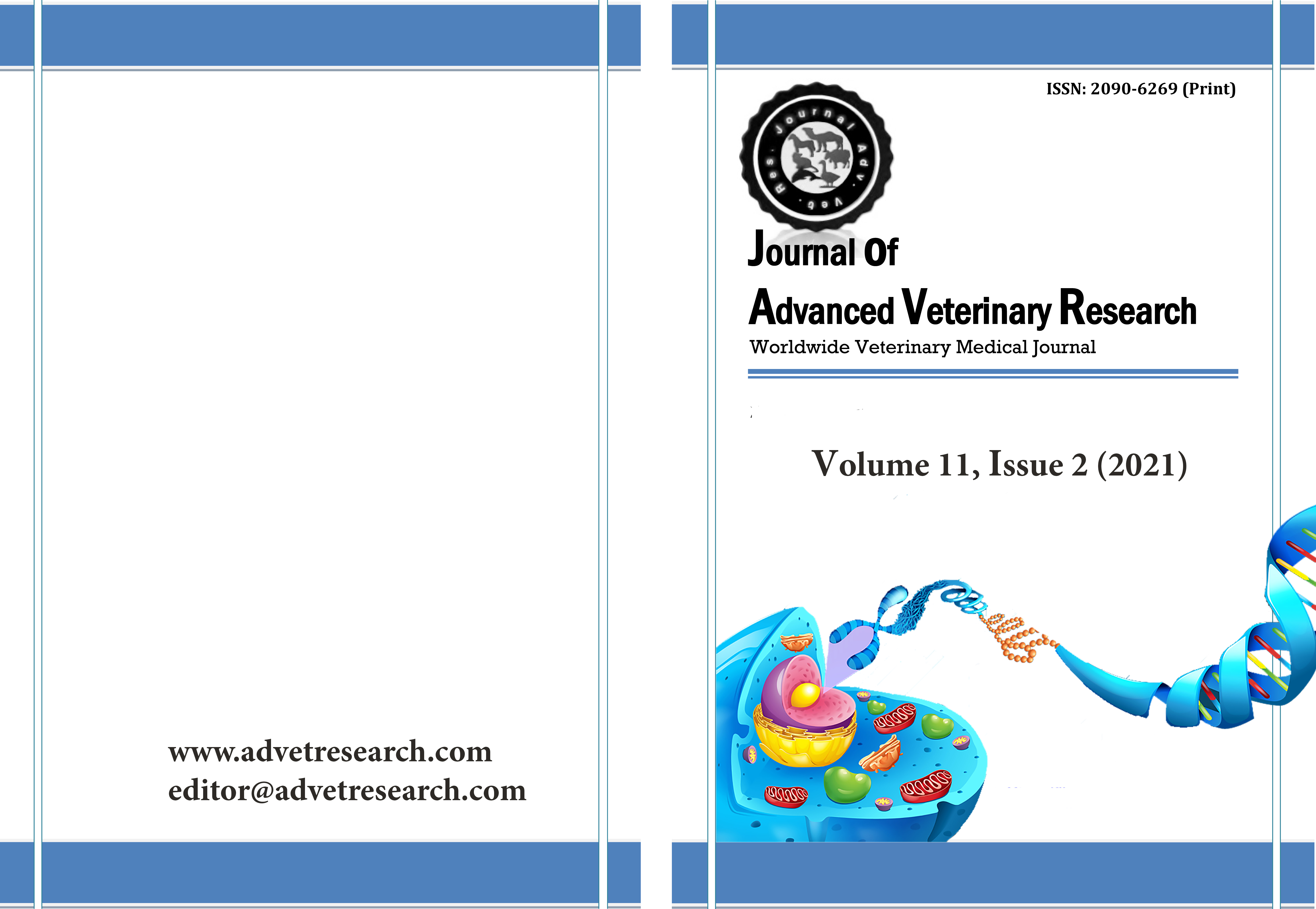 Downloads
How to Cite
Ali, F., Oaf, G., Elmasry , A., & Hassan, A. (2021). Sensory Acceptability, Shelf Life, and Quality of Crustaceans Treated with Moringa oleifera and Green Tea Leaf Extracts versus Acetic Acid. Journal of Advanced Veterinary Research, 11(2), 102-109. Retrieved from https://advetresearch.com/index.php/AVR/article/view/668
Section
Original Research
License
Copyright (c) 2021 Journal of Advanced Veterinary Research
This work is licensed under a Creative Commons Attribution-NonCommercial-NoDerivatives 4.0 International License.
Users have the right to read, download, copy, distribute, print, search, or link to the full texts of articles under the following conditions: Creative Commons Attribution-NonCommercial-NoDerivatives 4.0 International (CC BY-NC-ND 4.0).
For more information: