The Occurrence of Low Pathogenic Avian Influenza H9 Viruses in Broiler Farms Within Ismailia Province, Egypt
Abstract
The Egyptian broiler farms are easy prey for the low pathogenic avian influenza (LPAI) H9 viruses that cause great economic losses despite their weak nature. This study focused on the occurrence and molecular characterization of the LPAI H9 viruses circulating in commercial broiler farms in different villages of Ismailia Province during 2020-2021. Tracheal, cloacal swabs, and tissue pools were collected from 34 broiler farms suffering from respiratory signs. In this study, LPAI H9 was detected in 41.17% of farms (14/34) using real-time PCR. The positive samples were propagated in 11-day-old embryonated chicken eggs (ECEs) and three isolates were selected for partial hemagglutinin (HA) gene sequencing. Sequence analysis results showed an obvious genetic evolution in comparison with the original virus (A/quail /Egypt/113413v /2011) that shared 94-94.3% and 96.7-97.1% homology at the level of nucleotides and amino acids respectively. The identity percent of the isolates with five selected commercial vaccine seed viruses revealed a higher identity with the local vaccines than the imported ones. The molecular analysis revealed 14-15 mutations in the amino acid residues with genetic stability in the main sites in comparison with the reference Egyptian strain. Phylogenetically, the H9 isolates were grouped in the G1 lineage similar to the Middle East circulating viruses with close phylogeny to Israeli viruses. The continuous genetic evolution of H9 viruses detected in this study necessitates regular virus monitoring for better control.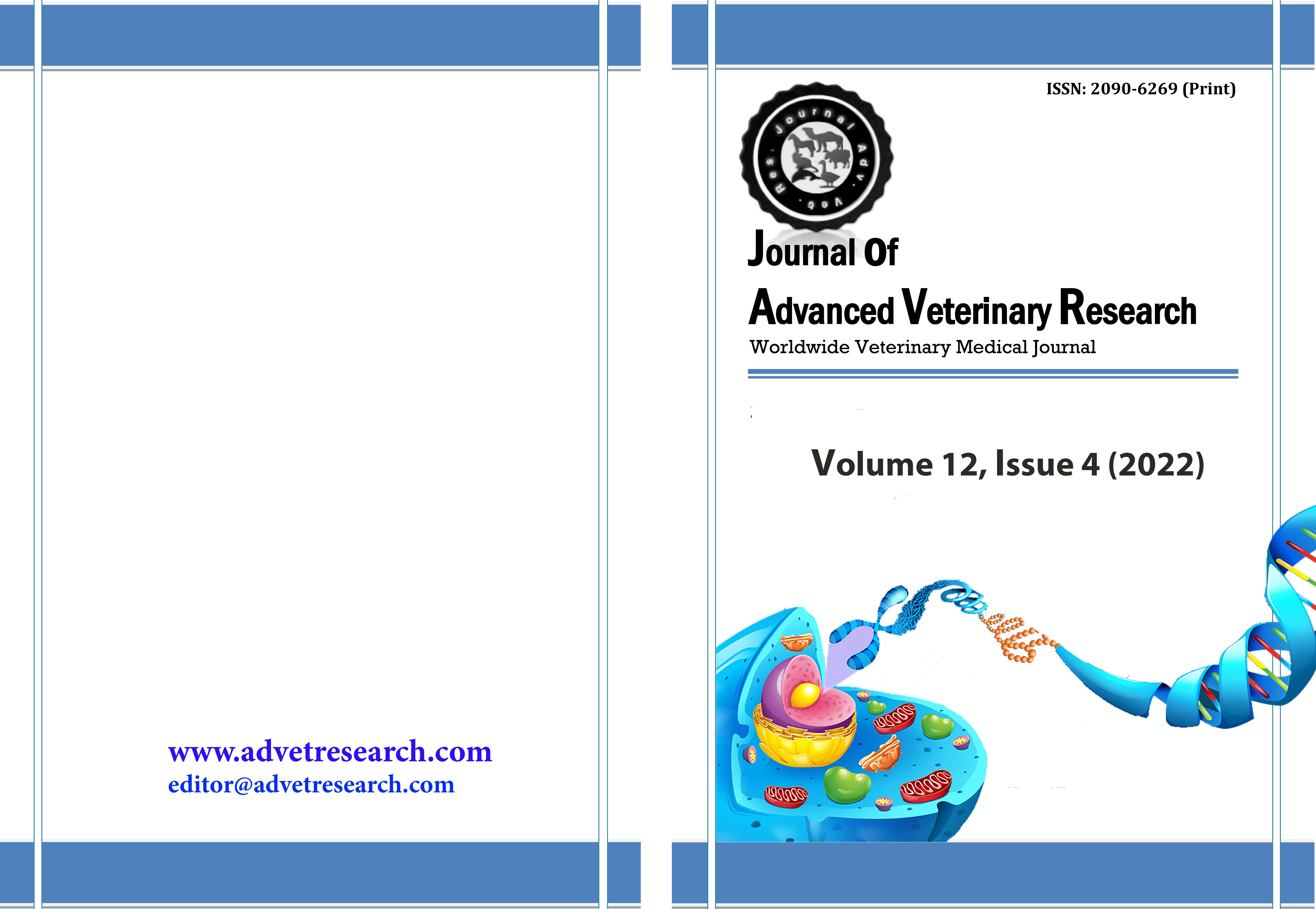 Downloads
How to Cite
Shelkamy, M. M., Abdien, H. M., Hamed, D. M., Soltan, M. A., & Abdallah, M. S. . (2022). The Occurrence of Low Pathogenic Avian Influenza H9 Viruses in Broiler Farms Within Ismailia Province, Egypt. Journal of Advanced Veterinary Research, 12(4), 346-352. Retrieved from https://advetresearch.com/index.php/AVR/article/view/1010
Section
Original Research
License
Copyright (c) 2022 Journal of Advanced Veterinary Research
This work is licensed under a Creative Commons Attribution-NonCommercial-NoDerivatives 4.0 International License.
Users have the right to read, download, copy, distribute, print, search, or link to the full texts of articles under the following conditions: Creative Commons Attribution-NonCommercial-NoDerivatives 4.0 International (CC BY-NC-ND 4.0).
For more information: