Serum Concentration of Some Inflammatory Cytokines, Chemokines and Proteins in Holstein Dairy Cows Affected with FMDV
Abstract
Foot and mouth disease (FMD) is one of the most contagious diseases affecting cloven hoofed livestock. In order to evaluate serum concentration of some inflammatory mediators which may contribute in FMD pathogenesis, total number of thirty Holstein dairy cows was selected during FMD outbreak in Egypt (summer, 2022) to carry out this study. Fifteen of them were affected with FMD and the remaining was healthy. Serum samples were obtained and analyzed to detect the level of some biomarkers which included tumor necrosis factor-alpha (TNF-α), interleukin-1 beta (IL-1β), interleukin-6 (IL-6), interleukin-4 (IL-4), interleukin-10 (IL-10), interferon-gamma (IFN- γ), in addition to serum level of serum amyloid A protein (SAA), mannose binding lectin (MBL),  lactoferrin and monocytes chemo-attractant protein-1 (MCP-1). All the previously listed mediators were significantly elevated in serum of FMD-affected cows, as compared to healthy cows, except the serum level of IL-4 and IL-10; their concentration was significantly decreased in the affected cows. In conclusion, these cytokines, chemokines and proteins are involved and play a key role in pathogenesis of FMD.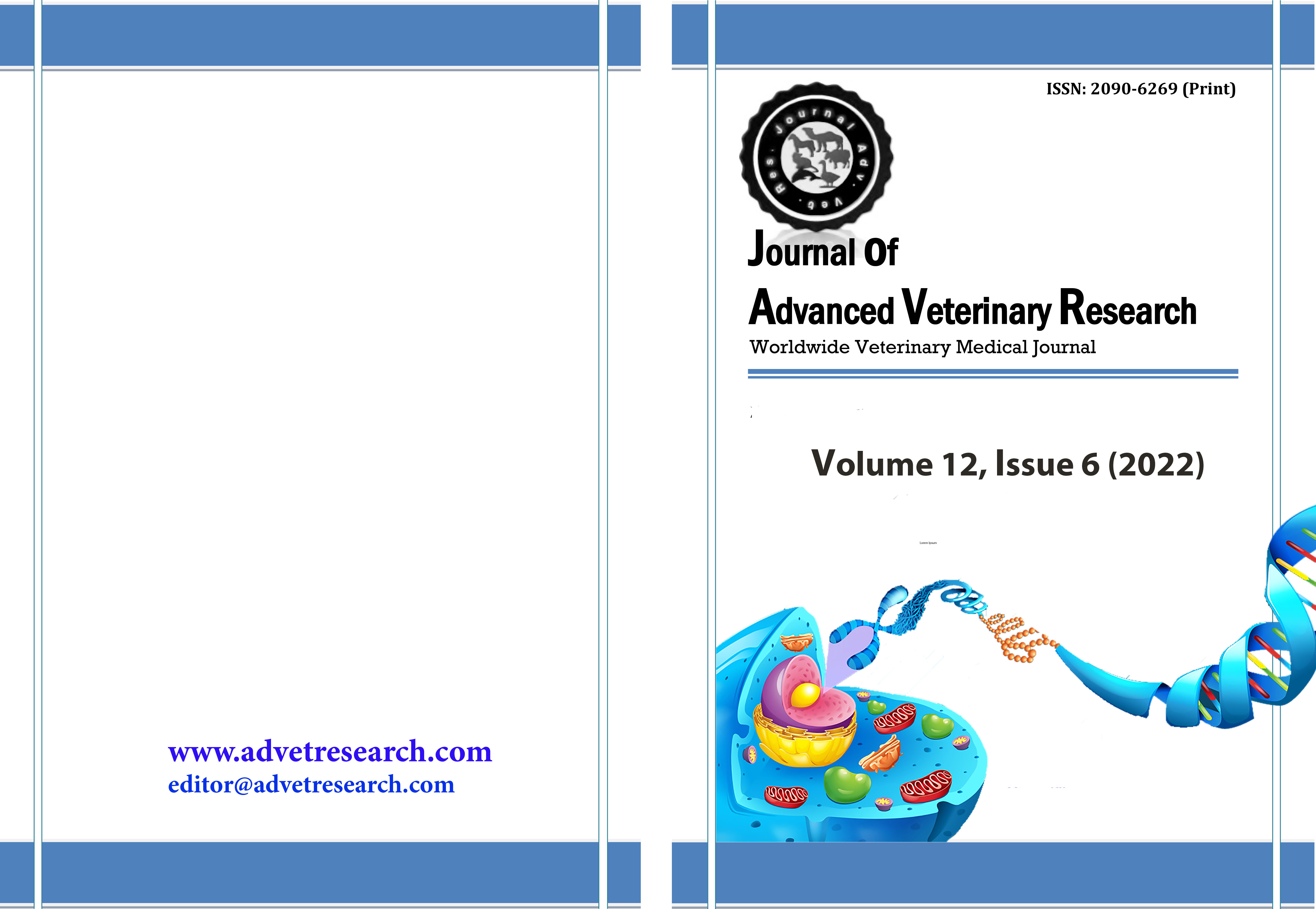 Downloads
How to Cite
El-Karim, D. R. G. ., El-Amrawi, G. A. ., & Salama, A. R. . (2022). Serum Concentration of Some Inflammatory Cytokines, Chemokines and Proteins in Holstein Dairy Cows Affected with FMDV. Journal of Advanced Veterinary Research, 12(6), 686-689. Retrieved from https://advetresearch.com/index.php/AVR/article/view/1077
Section
Original Research
License
Copyright (c) 2022 Journal of Advanced Veterinary Research
This work is licensed under a Creative Commons Attribution-NonCommercial-NoDerivatives 4.0 International License.
Users have the right to read, download, copy, distribute, print, search, or link to the full texts of articles under the following conditions: Creative Commons Attribution-NonCommercial-NoDerivatives 4.0 International (CC BY-NC-ND 4.0).
For more information: