Quality Assessment and Impact of Gamma Irradiation on Histamine Content in Some Fish Consumed in Sharkia Province, Egypt
Abstract
The current study was conducted to investigate the quality assessment of some fish (Tilapia, Mullet, Mackerel, and Sardine) consumed in Sharkia province, Egypt using chemical parameters (pH, TMA, TBA, and TVN), bacteriological analyses (S. aureus, E. coli, and Salmonella), and sensory attributes. The histamine content of analyzed fish was also investigated, along with the effect of gamma irradiation (Dose 0, 1, 3, 5 KGy) on its level. The results indicate that the overall grades of organoleptic evaluations were acceptable and all examined fish samples were within the histamine permissible limit. All of the fish samples tested were found to be below the allowable Egyptian Standards for pH, TMA, TBA, and TVN. Furthermore, the obtained results revealed that the maximum viable count of S. aureus isolates was detected in sardines. Tilapia and mullet were the most contaminated fish with E. coli (73%). Mullet was the most abundant fish contaminated with Salmonella spp (53%), while sardine was the least frequent (20%). On the other hand, the histamine level was reduced significantly (p < 0.05) and progressively in a dose-dependent manner as the gamma irradiation dosage increased in fish fillet artificially inoculated with histamine. The treated fish fillet with a dose of 5 KGy gamma radiation had the lowest mean value (5.27 ± 0.78). In conclusion, application of gamma irradiation can considerably minimize the danger of histamine poisoning related with fish and fish products deterioration.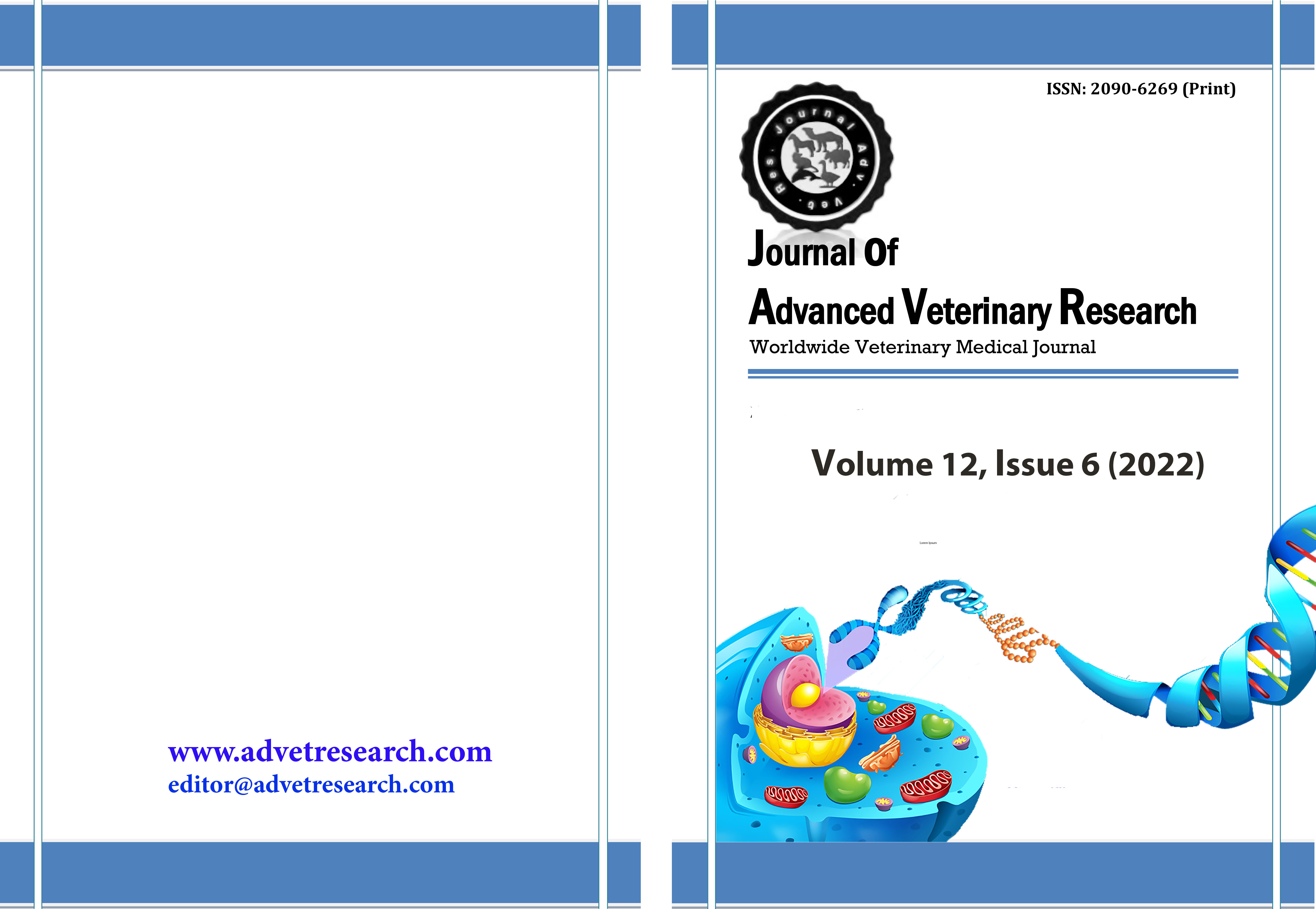 Downloads
How to Cite
Mahmoud, A. F. ., Abd El-Salam E. Hafez, Hanan G. Seadawy, Mohamed, E. F., & Abdallah, K. M. . (2022). Quality Assessment and Impact of Gamma Irradiation on Histamine Content in Some Fish Consumed in Sharkia Province, Egypt. Journal of Advanced Veterinary Research, 12(6), 760-767. Retrieved from https://advetresearch.com/index.php/AVR/article/view/1108
Section
Original Research
License
Copyright (c) 2022 Journal of Advanced Veterinary Research
This work is licensed under a Creative Commons Attribution-NonCommercial-NoDerivatives 4.0 International License.
Users have the right to read, download, copy, distribute, print, search, or link to the full texts of articles under the following conditions: Creative Commons Attribution-NonCommercial-NoDerivatives 4.0 International (CC BY-NC-ND 4.0).
For more information: