Antibacterial Activities of Selenium Nanoparticles Against Multidrug Resistant Staphylococcus aureus and Escherichia coli Isolated from Mastitic Milk
Abstract
Bovine mastitis is one of the most important diseases affecting dairy cows and subsequently milk production. There are several causes leading to the onset of mastitis in dairy cows, bacterial diseases are among the most important etiological agents. Therefore, this study was conducted to investigate the antibacterial activity of selenium nanoparticles against two major organisms causing mastitis in cows. Bacteriological examination of milk samples in the present study revealed that 25(40.32%) and, 27(43.54%) were positive for Staphylococcus aureus (S. aureus) and Escherichia coli (E. coli), respectively. Among the examined samples 15(24.19%) had mixed E. coli and S. aureus infection. The antimicrobial susceptibility patterns showed that most isolates of S. aureus and E. coli were multidrug resistant, on the other hand they were sensitive to ciprofloxacin and gentamycin.  Broth microdilution method was used for determination of the minimum inhibitory concentrations (MIC) of selenium nanoparticles against S. aureus and E. coli isolates.  The MIC values against S. aureus isolates ranged from 15.62 to 31.25µg/ml, but in E. coli isolates ranged between 31.25 and 62.5 µg/ml. This in vitro result clearly indicates that the selenium nanoparticle have a good antibacterial activity against multidrug resistant bacteria causing mastitis.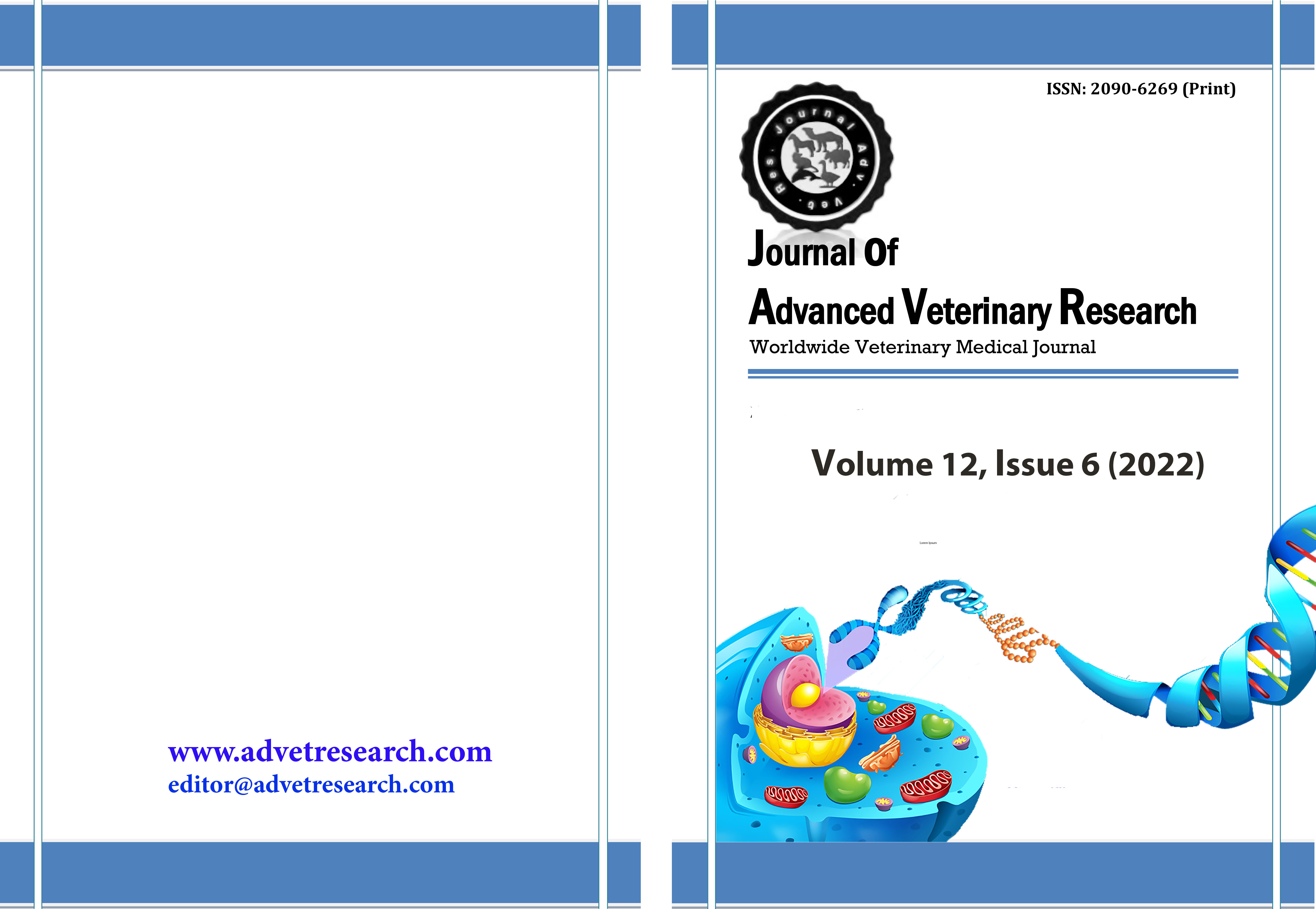 Downloads
How to Cite
El-Azzouny, M. M. ., Sabah I. Khater, Adli, S. H. ., & Abou-Khadra, S. H. . (2022). Antibacterial Activities of Selenium Nanoparticles Against Multidrug Resistant Staphylococcus aureus and Escherichia coli Isolated from Mastitic Milk. Journal of Advanced Veterinary Research, 12(6), 768-772. Retrieved from https://advetresearch.com/index.php/AVR/article/view/1127
Section
Original Research
License
Copyright (c) 2022 Journal of Advanced Veterinary Research
This work is licensed under a Creative Commons Attribution-NonCommercial-NoDerivatives 4.0 International License.
Users have the right to read, download, copy, distribute, print, search, or link to the full texts of articles under the following conditions: Creative Commons Attribution-NonCommercial-NoDerivatives 4.0 International (CC BY-NC-ND 4.0).
For more information: