Listeria monocytogenes: Overview and Targeting Advances
Keywords:
L. monocytogenes Listeriolysin Phospholipases RNA polymerase Peptide nucleic acid C. elegans
Abstract
Listeria monocytogenes is a serious foodborne zoonotic pathogen capable of causing gastroenteritis and severe systemic infections such as septicemia, meningitis or abortion in the infected individuals what is called listeriosis. The bacterium is reported as the third leading cause of death among the foodborne pathogens preceded by nontyphoidal Salmonella spp. and Toxoplasma gondii. The power to tolerate a wide range of temperatures is considered the most prominent trait distinguishing it from the other foodborne pathogens. Within the infected host, the bacteria harbor inside macrophages and jump from cell to another without leaving the safeguarding milieu of the host's cells utilizing a set of genes including hly (listeriolysin O), plcA (phosphatidylinositol-specific phospholipase c), plcB (phosphatidylcholine-phospholipase C) and actA (actin-assembly inducing protein). In addition to the health concerns associated with antibiotics, treatment failure likely occurs among listeriosis-infected persons especially with the inability of most antibiotics to access intracellular replicative niches and achieve the optimum therapeutic concentrations within the infected cells. Recently, one novel choice, peptide nucleic acid (PNA), has been emerged to target this bacterium as a model of targeting intracellular pathogens with anti-sense agents. PNA is a one of the DNA analogues which works via specific inhibition of bacterial gene expression.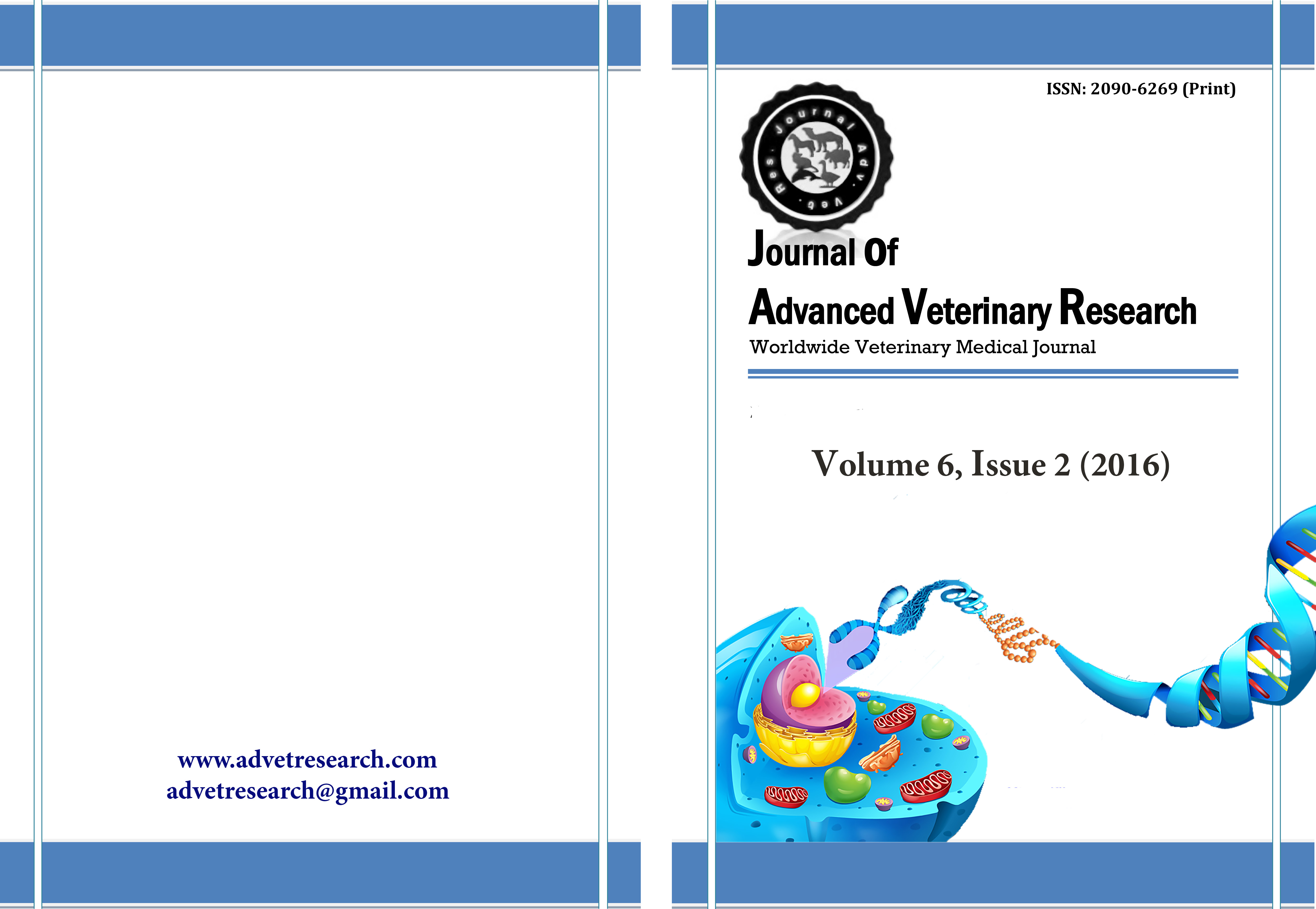 Downloads
How to Cite
Abushahba, M. F., Hussein, A. A., Seleem, M. N., & Hassanein, R. A. (2016). Listeria monocytogenes: Overview and Targeting Advances. Journal of Advanced Veterinary Research, 6(2), 72-80. Retrieved from https://advetresearch.com/index.php/AVR/article/view/30
License
Users have the right to read, download, copy, distribute, print, search, or link to the full texts of articles under the following conditions: Creative Commons Attribution-NonCommercial-NoDerivatives 4.0 International (CC BY-NC-ND 4.0).
For more information: