AGRIMOS® Prebiotics: Effect on Behavior, Performance, Cecal Microbial Population and Humeral Immunity in Broiler Chickens
Abstract
The detrimental impact of summer temperature is a subject of huge concern for poultry health and production in Egypt. This experiment was conducted to evaluate the effects of dietary supplementation of AGRIMOS® prebiotic on performance, internal organs weight, caecal bacterial count and humoral immunity for Avian influenza vaccine and behavioral tests in broiler chickens reared under cyclic heat stress. At day 28; the birds were exposed to 32°C for 9 hours daily after they were randomly allotted to four treatments: 0, 0.5, 2, and 4 g AGRIMOS kg-1, respectively. The experiment showed that, at 42 days of age, 4 g AGRIMOS kg-1 significantly improved the birds' performance and significantly increased the abdominal fat, bursa and thymus relative weight as well as, the time of latency to lie and decreased the tonic immobility response. The total aerobic count in the caecal samples showed a significant decrease in all groups received AGRIMOS. However; the lactobacilli count and the Hemagglutination inhibition titers, for avian influenza vaccine, were significantly increased. In conclusion, the AGRIMOS supplement to broiler chickens could be considered a protective prebiotic which control the negative effects of hot environment in summer.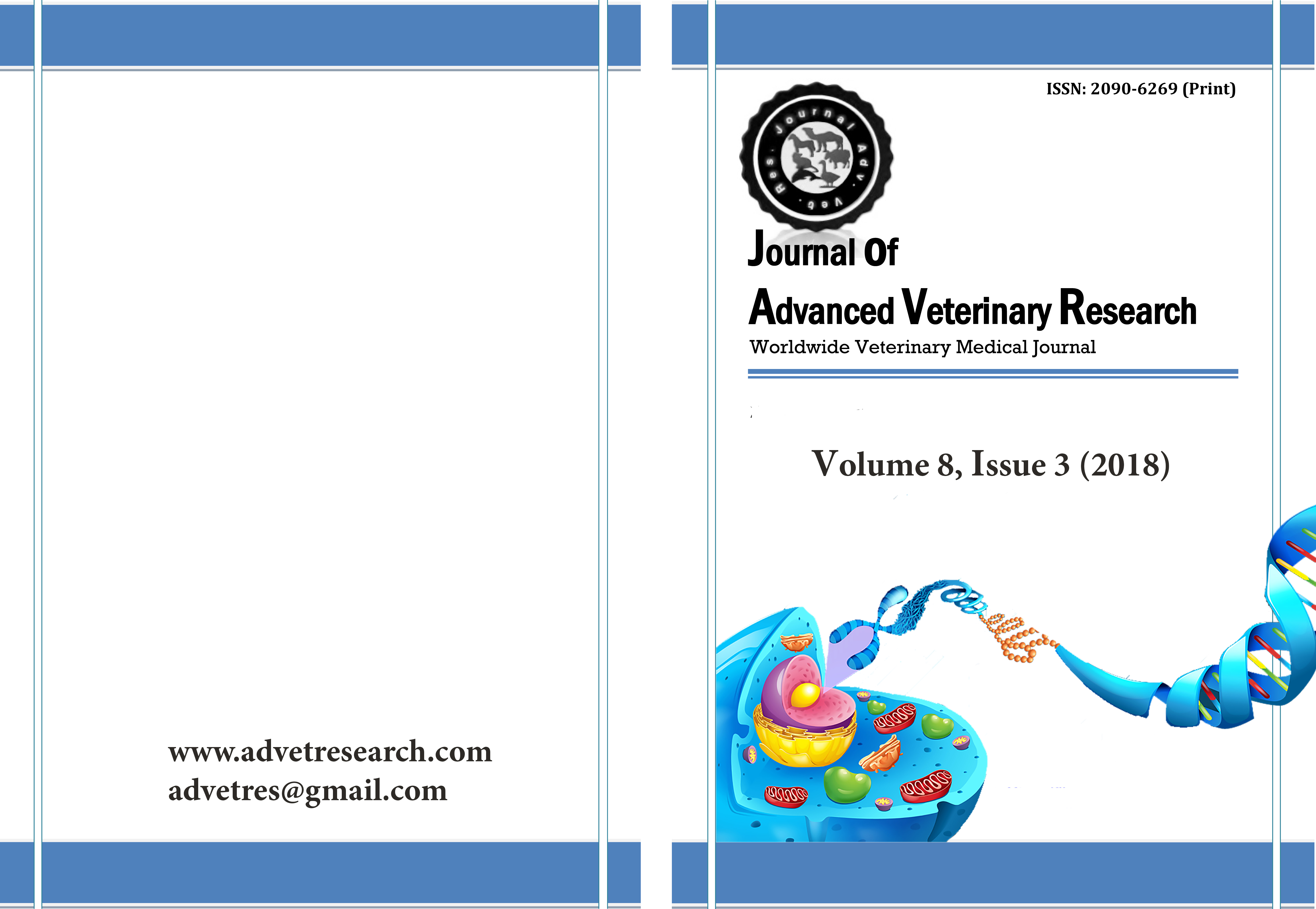 Downloads
How to Cite
Mahmoud, U. T., Mahmoud, M. A., Abdel–Mohsein, H. S., & Amen, O. A. (2018). AGRIMOS® Prebiotics: Effect on Behavior, Performance, Cecal Microbial Population and Humeral Immunity in Broiler Chickens. Journal of Advanced Veterinary Research, 8(3), 49-59. Retrieved from https://advetresearch.com/index.php/AVR/article/view/303
Section
Original Research
License
Users have the right to read, download, copy, distribute, print, search, or link to the full texts of articles under the following conditions: Creative Commons Attribution-NonCommercial-NoDerivatives 4.0 International (CC BY-NC-ND 4.0).
For more information: