Molecular Characterization of Biofilm Producing Genes in Salmonellae Isolated from Chicken
Abstract
Salmonella enterica considered one of the most important food-borne pathogen. Biofilm formation considered one of the main problems related to S. enterica, in this study, biofilm formation, colony morphotype, cellulose and curli production genes of 19 Salmonella isolates were tested. The results showed that 85% of isolates produced strong biofilm and 15% of isolates produced moderate biofilm on polystyrene plate with 1/20 diluted TSB. Different colony morphotypes expressed saw, sbam, and rdar morphotype when cultivated on LB containing Congo red for monitoring cellulose and curli production. All S. enterica strains possess adrA, csgD and gcpA genes using PCR. Thus in this study all Salmonella isolates formed biofilm so they give increased tolerance for antimicrobial agents and disinfectant, which results in difficulty in the treatment of diseases and causing many problems in food industry as it becomes a persistent of source of contamination.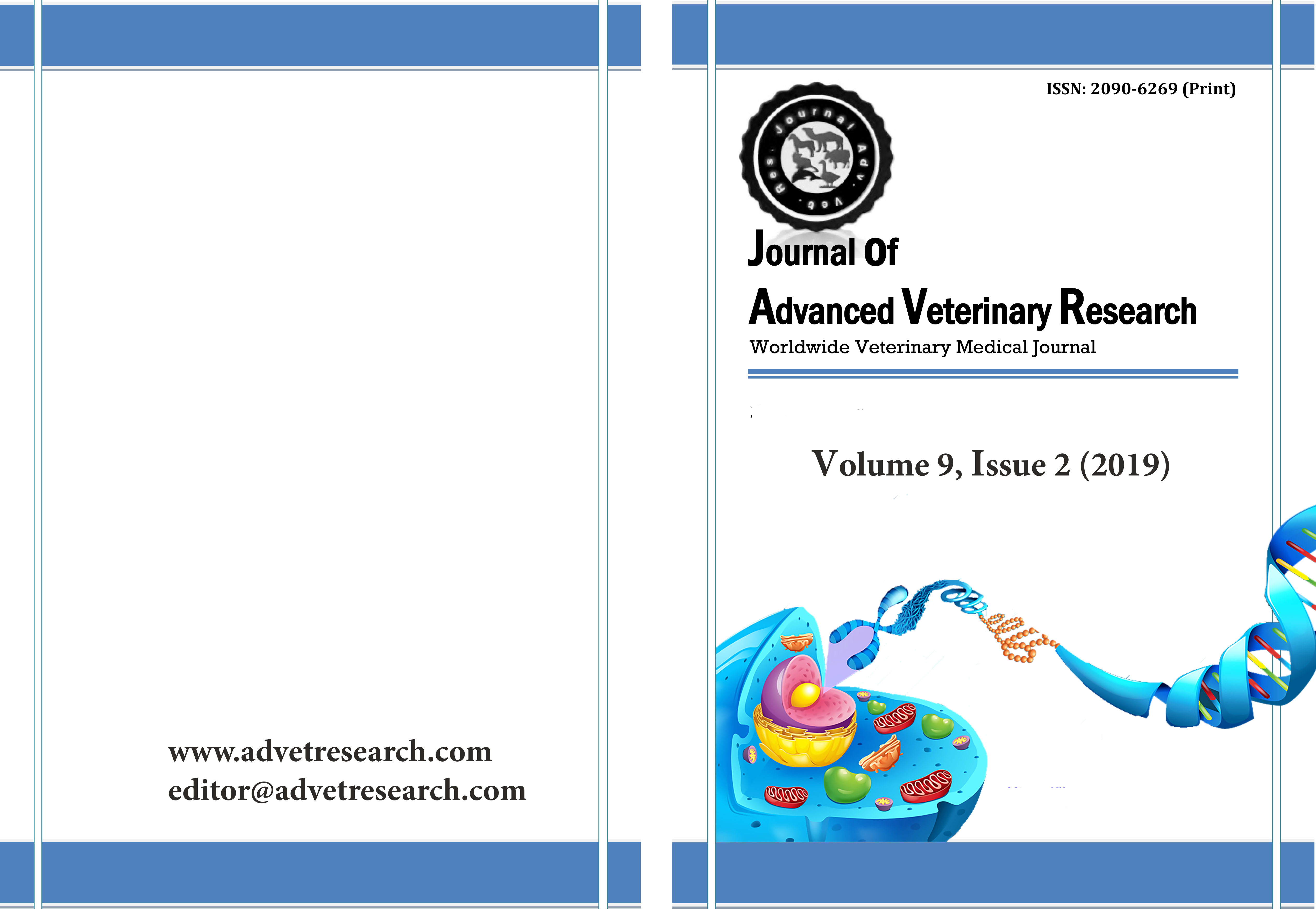 How to Cite
Abd El-basit, M. R., Abd El-Azeem, M. W., Sultan, S., & Nasef, S. A. (2019). Molecular Characterization of Biofilm Producing Genes in Salmonellae Isolated from Chicken. Journal of Advanced Veterinary Research, 9(2), 39-44. Retrieved from https://advetresearch.com/index.php/AVR/article/view/341
Section
Original Research
License
Users have the right to read, download, copy, distribute, print, search, or link to the full texts of articles under the following conditions: Creative Commons Attribution-NonCommercial-NoDerivatives 4.0 International (CC BY-NC-ND 4.0).
For more information: