Presumptive Ameliorative Effect of Lycopene on Lead-induced Nephrotoxicity in Males Wistar Rats
Abstract
Lycopene is a natural carotenoid that has been reported to exhibit excellent antioxidant and anti-inflammatory activities. In this study, male Wistar albino rats received lead (Pb) (300 mg/L, in drinking water) and/or lycopene (4mg/kg) for 8 consecutive weeks to investigate the ameliorative effect of lycopene upon Pb-induced nephrotoxicity. Renal damage was assessed by detecting serum level of urea, creatinine, acute kidney injury molecule-1and cystatin-C, in addition, serum level of some inflammatory cytokines were assessed. Also, renal lipid peroxide level and antioxidant status of the kidney with renal activity of energy metabolism enzymes (pyruvate kinase (PK) and glucose-6-phosphatase (G-6-P) were evaluated. Moreover, lead-induced nephrotoxicity was evaluated via light microscopy examination of renal tissues. Animals that received lycopene and Pb together showed enhanced kidney functions and minimal pathological alteration than Pb-treated rats. Moreover, lycopene administration significantly decreased serum level of inflammatory cytokines and boosted redox balance of the kidney. Furthermore, renal activity of PK and G-6-P enzymes was increased significantly upon administration of lycopene with Pb.  In conclusion, this study elucidated the inhibitory effect of lead toxicity on renal glucose metabolic enzymes and declared that lycopene can ameliorate Pb-induced renal damage through its antioxidant and anti-inflammatory properties.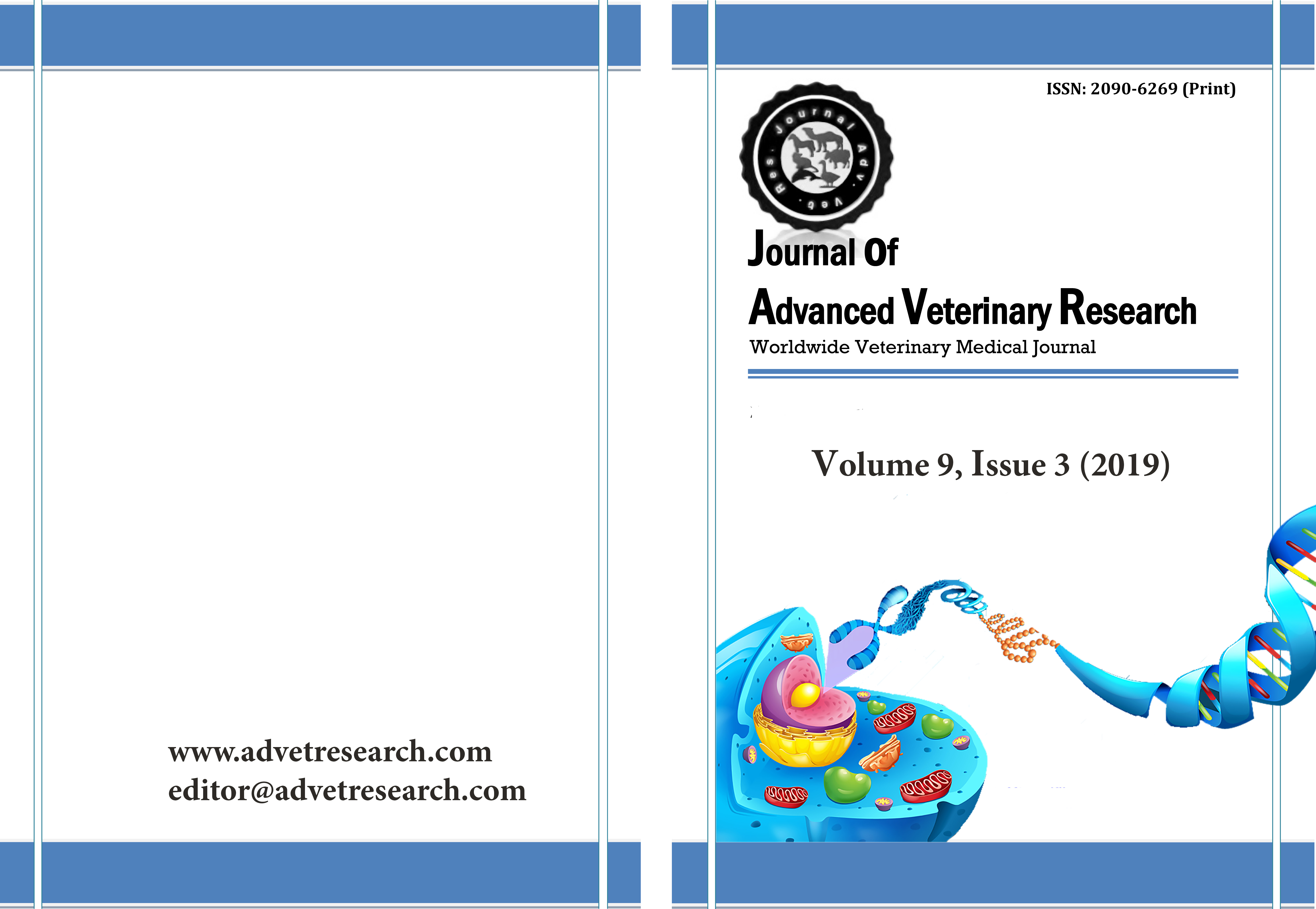 How to Cite
Elkarim, D. G. (2019). Presumptive Ameliorative Effect of Lycopene on Lead-induced Nephrotoxicity in Males Wistar Rats. Journal of Advanced Veterinary Research, 9(3), 91-96. Retrieved from https://advetresearch.com/index.php/AVR/article/view/370
Section
Original Research
License
Users have the right to read, download, copy, distribute, print, search, or link to the full texts of articles under the following conditions: Creative Commons Attribution-NonCommercial-NoDerivatives 4.0 International (CC BY-NC-ND 4.0).
For more information: