Management of Fetal dystocia due to Downward Deviation of Head with Bilateral Carpal Flexion in a non-descript Local Goat
Abstract
A case of dystocia in a local non-descript goat was reported. The animal was weak and had a history of straining since 24 hours, fetal membranes ruptured and cervix fully dilated. On per-vaginal examination the fetus was found dead as there was no reflex on pinching. The fetus had a normal presentation, position but posture was abnormal, with downward deviation of head and both the carpal joints were flexed. Caudal epidural anaesthesia was given between first and second intercoccygeal space using 2.5 ml Lignocaine hydrochloride before manual handling. After proper lubrication, correction of the dystocia was carried out using the repulsion and traction method. Antibiotics and anti-inflammatory were injected post successful traction of the fetus. Then, 500 ml of 5% Dextrose fluid was administered intravenously to correct the dehydration status and to avoid shock to the animal. After successful traction of fetus, two furea boli were placed intrauterine.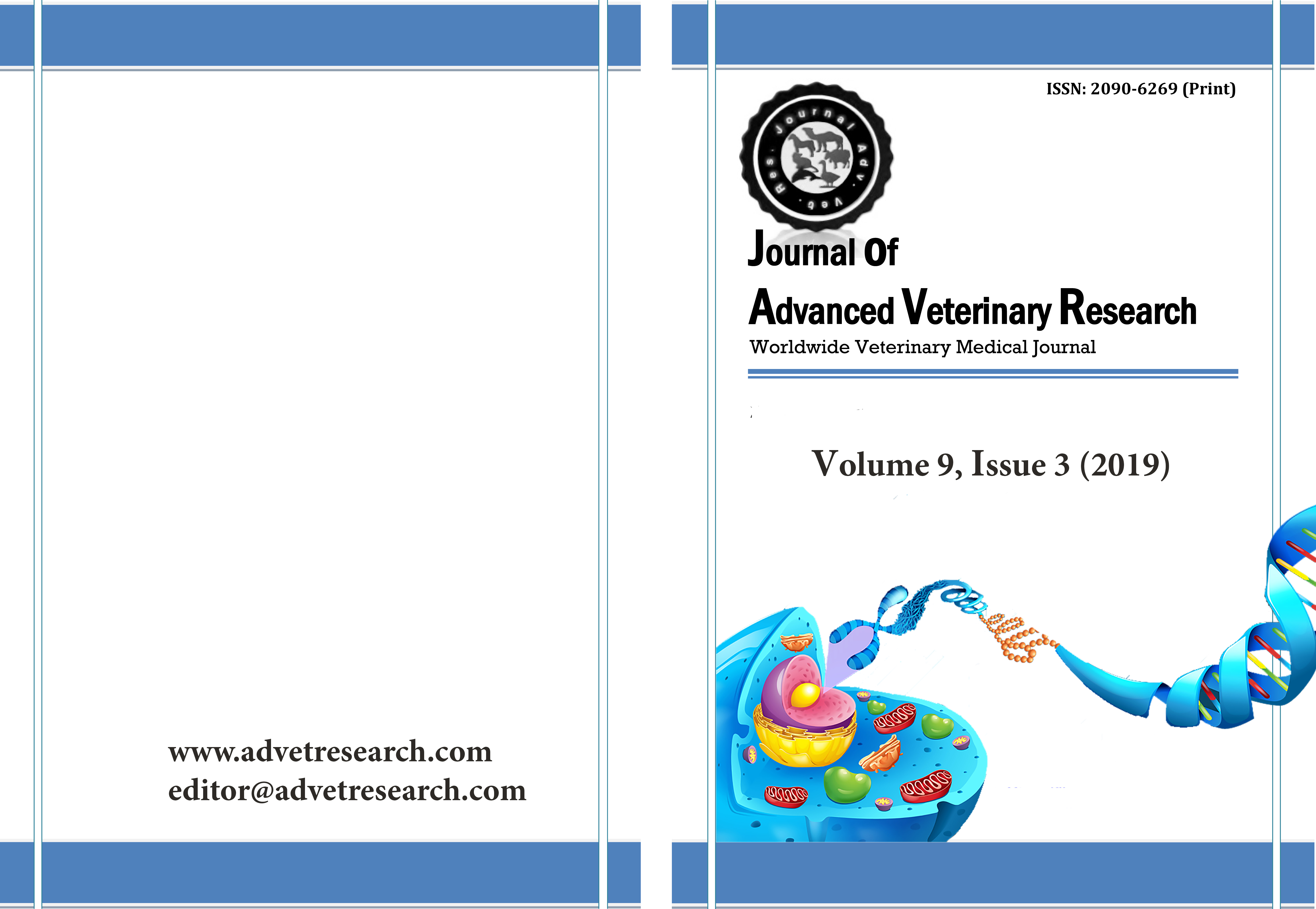 How to Cite
Malik, A. A., Ganaie, B. A., Habib, R., & Parrey, M. S. (2019). Management of Fetal dystocia due to Downward Deviation of Head with Bilateral Carpal Flexion in a non-descript Local Goat. Journal of Advanced Veterinary Research, 9(3), 128-129. Retrieved from https://advetresearch.com/index.php/AVR/article/view/386
License
Users have the right to read, download, copy, distribute, print, search, or link to the full texts of articles under the following conditions: Creative Commons Attribution-NonCommercial-NoDerivatives 4.0 International (CC BY-NC-ND 4.0).
For more information: