Evaluation of Some Virulence Factors of Methicillin and Vancomycin Resistant Staphylococcus epidermidis Isolated from Cheese and Human Samples
Abstract
Biofilm formation and enterotoxin production represent major virulence factors of S. epidermidis. Also, biofilm formation is greatly associated with multidrug resistance. So the objective of the present study was to expand the current knowledge regarding the importance and virulence of methicillin and vancomycin resistant S. epidermidis originated from dairy food, food handlers and patients in a hospital, and highlight the possible transmission through foods and food handlers. Biofilm formation was evaluated phenotypically by the tube method and microtiter plate method and genotypically through detection of icaA and icaD genes, while S. epidermidis isolates were investigated for potential enterotoxin production through detection of enterotoxin encoding genes (sea, seb and sec). Among the investigated isolates, phenotypic and genotypic biofilm formation was confirmed in 78.4 and 66.7 % of the isolates, respectively. Regarding enterotoxin encoding genes, it was found that seb gene was the only prevailing gene in the three categories of samples with an incidence of 27.5 %. The findings of this study illustrated the prominent role that played by food handlers in transmission of virulent S. epidermidis to food and subsequently patients.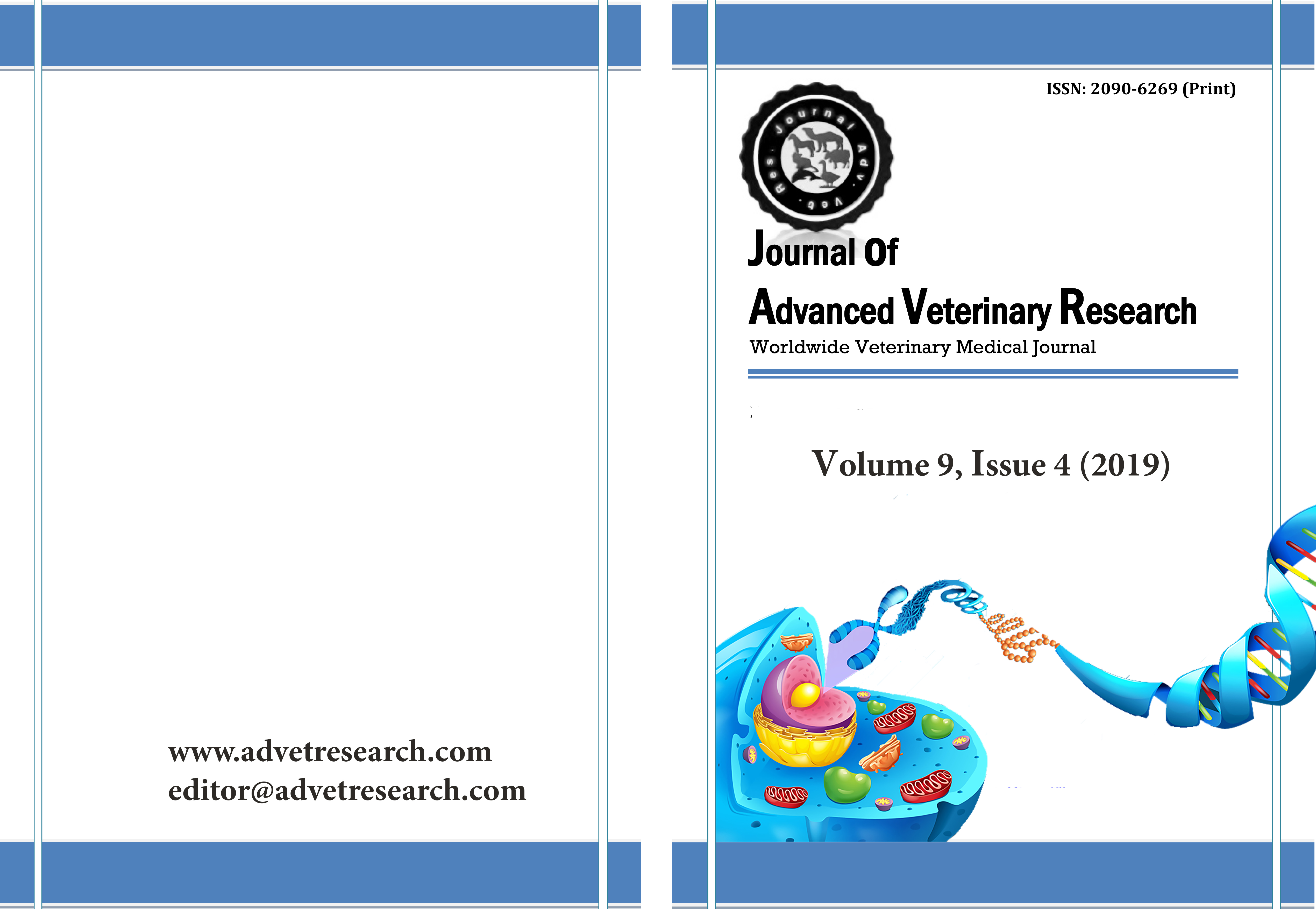 How to Cite
Mubarak, A. G., & El-Zamkan, M. A. (2019). Evaluation of Some Virulence Factors of Methicillin and Vancomycin Resistant Staphylococcus epidermidis Isolated from Cheese and Human Samples. Journal of Advanced Veterinary Research, 9(4), 187-196. Retrieved from https://advetresearch.com/index.php/AVR/article/view/404
Section
Original Research
License
Users have the right to read, download, copy, distribute, print, search, or link to the full texts of articles under the following conditions: Creative Commons Attribution-NonCommercial-NoDerivatives 4.0 International (CC BY-NC-ND 4.0).
For more information: