Effect of Some Medicinal Plants as Feed Additives on Growth Performance, Blood Constituents and Carcass Characteristics of Broilers
Abstract
The present work aimed to study the effect of feeding broiler chicks on diets containing different levels of fenugreek, anise and curcuma seeds powder, as natural feed additive on productive performance, carcass characteristics, some blood constituents and economic feed efficiency. One hundred and forty, one-day old (Ross 38) unsexed broiler chicks were obtained from local commercial source, weighed and randomly distributed to 7 equal groups, each of 20. The birds were fed with two basal diets (starter and finisher diets). The experimental diets were as follows: basal control diet without any feed additives (G1), basal diets supplemented with 0.2 and 0.5% fenugreek (G2 and G3 respectively), basal diets supplemented with 0.3 and 0.6% anise seeds (G4 and G5 respectively), and lastly basal diets supplemented with 0.3 and 0.5% curcuma (G6 and G7 respectively). During the experiment the body weight and feed intake were measured and consequently, weight gain and feed conversion ratio were calculated. At the end of the experiment, three birds from each group were slaughtered for blood sampling and serum extraction then. Finally, economical evaluation of the diets was calculated. The results showed that, dietary inclusion of fenugreek, anise and curcuma, had significant (P <0.05) improvement in the live body weight, total weight gain and feed conversion ratio, While, the feed intake was not affected by the dietary inclusion of them. Some blood constituents were affected with these additions. The relative economic feed efficiency was increased by dietary inclusion of the three additives.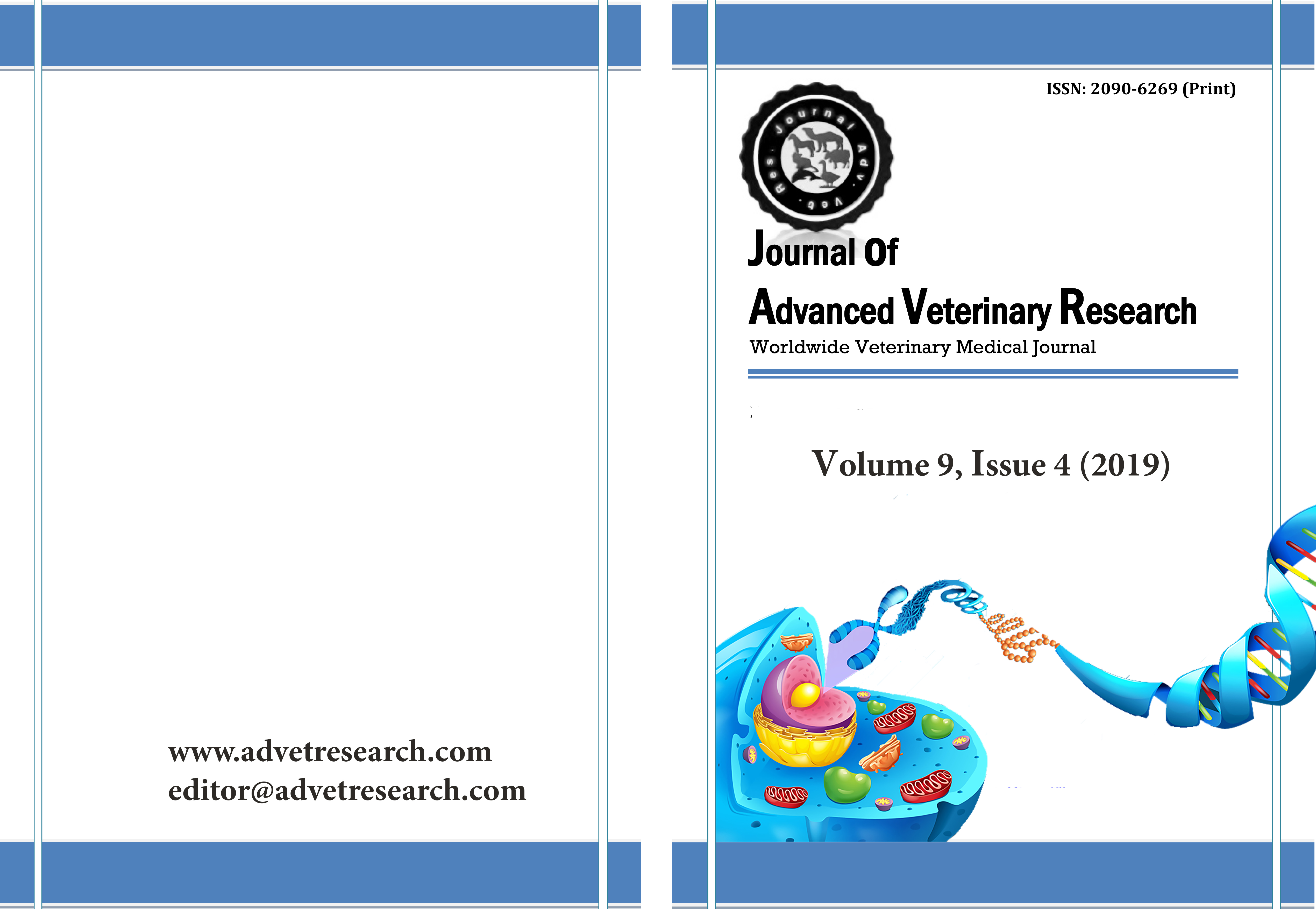 How to Cite
Amein, S. M., Mosaad, G. M., & Hussein, M. K. (2019). Effect of Some Medicinal Plants as Feed Additives on Growth Performance, Blood Constituents and Carcass Characteristics of Broilers. Journal of Advanced Veterinary Research, 9(4), 170-177. Retrieved from https://advetresearch.com/index.php/AVR/article/view/408
Section
Original Research
License
Users have the right to read, download, copy, distribute, print, search, or link to the full texts of articles under the following conditions: Creative Commons Attribution-NonCommercial-NoDerivatives 4.0 International (CC BY-NC-ND 4.0).
For more information: