Serological survey of Ehrlichia canis, Babesia canis and Leishmania infantum in a Brazilian canine population
Abstract
Este estudo avaliou as ocorrências de babesiose, erliquiose e leishmaniose e a presença de coinfecção por essas doenças em cães do município de Concórdia, no oeste do estado de Santa Catarina (SC), Brasil. O sangue foi coletado de 424 cães atendidos no Centro de Prática Clínica do Instituto Federal de Santa Catarina, Concórdia, e também em clínicas da cidade e de sua zona rural. A presença de anticorpos contra Leishmania infantum foi investigada pela reação de Imunofluorescência Indireta (IIF) e contra Babesia canis e Ehrlichia canisusando o ensaio imunoabsorvente ligado a enzima (ELISA). O teste do qui-quadrado, ao nível de significância de 5%, foi utilizado para comparar os animais positivos e negativos na população amostrada. Das 424 amostras avaliadas, 170 (40,09%) foram positivas para erliquiose, 178 (41,98%) foram positivas para babesiose e 59 (13,91%) foram positivas para leishmaniose. Houve diferenças estatísticas quanto à erliquiose em relação às variáveis ​​de área, acesso à rua e raça. Além disso, entre as amostras positivas, houve reações de co-infecção. A partir desses resultados, pode-se sugerir que essas três doenças estão presentes no município de Concórdia, SC.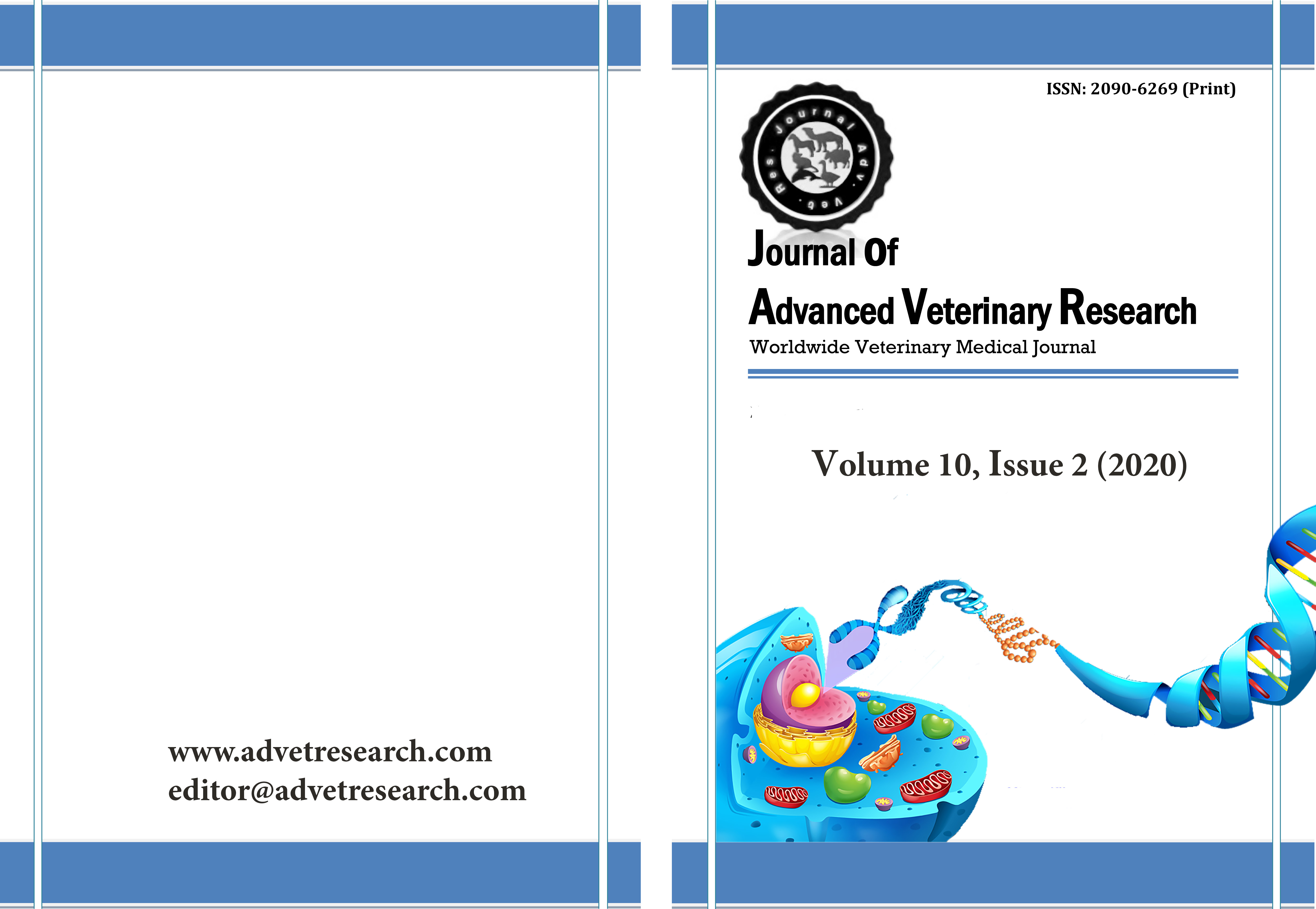 How to Cite
Zuchi, T. L. V. L., Corassa, L., Bonetto, G., Lopatini, C. L., Spricigo, J. B., Surian, S. R. S., Dezen, D., & Faria, J. L. M. (2020). Serological survey of Ehrlichia canis, Babesia canis and Leishmania infantum in a Brazilian canine population. Journal of Advanced Veterinary Research, 10(2), 61-65. Retrieved from https://advetresearch.com/index.php/AVR/article/view/432
Section
Original Research
License
Users have the right to read, download, copy, distribute, print, search, or link to the full texts of articles under the following conditions: Creative Commons Attribution-NonCommercial-NoDerivatives 4.0 International (CC BY-NC-ND 4.0).
For more information: