Serological and Molecular Evaluation of Ehrlichiosis, Babesiosis and Leishmaniosis in Concórdia Municipality, Santa Catarina, Brazil
Abstract
To evaluate occurrences of ehrlichiosis, babesiosis and canine leishmaniasis in the municipality of Concórdia, Santa Catarina, Brazil. Blood was collected from 424 dogs that were attended at the Clinical Practice Center of the Federal Institute of Santa Catarina, Concordia campus, and also in private clinics in the city or in its rural zone. Animals were evaluated first by serological tests, and among them, 191 dogs were proportionally and randomly chosen to undergo the molecular test. The presence of antibodies against Leishmania infantum was investigated using the Indirect Immunofluorescent Antibody Test and against Babesia canis and Ehrlichia canis using the Enzyme-linked Immunosorbent Assay, along with the Polymerase Chain Reaction for the three agents. The chi-square test at the significance level of 5% was used to compare the positive and negative animals in the population sampled. Among the samples evaluated in the serological tests, 43.45%, 43.98% and 14.66% were positive for ehrlichiosis, babesiosis and leishmaniasis, respectively. In the molecular test, only 4.19% of the samples were positive for babesiosis. Anti-E. canis, anti-B. canis and anti-L. infantum antibodies were present in the canine population studied. Due to the serological tests used for the use of IgG immunoglobulin, it is suggested that seropositive animals come into contact with the parasite previously and possibly have developed immunity against them. The polymerase chain reaction indicated that the positive animals had the genetic material of the parasite at that time, indicating that they were possibly at an early stage of the disease.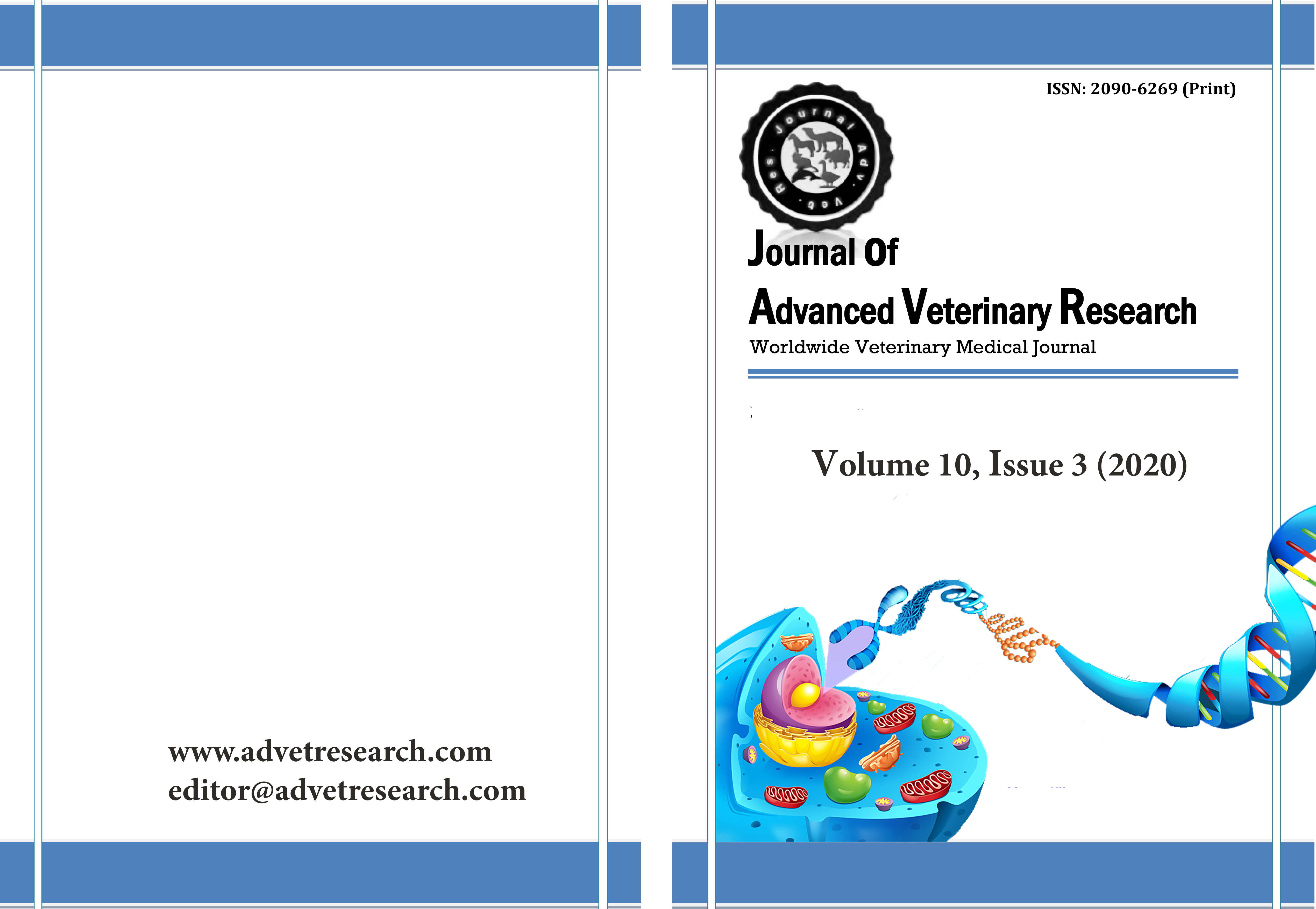 Downloads
How to Cite
Zuchi, T. L. V. L., Corassa, L., Bonetto, G., Lopatini, C. L., Surian, S. R. S., Dezen, D., & Faria, J. L. M. (2020). Serological and Molecular Evaluation of Ehrlichiosis, Babesiosis and Leishmaniosis in Concórdia Municipality, Santa Catarina, Brazil. Journal of Advanced Veterinary Research, 10(3), 141-145. Retrieved from https://advetresearch.com/index.php/AVR/article/view/467
Section
Original Research
License
Copyright (c) 2020 Journal of Advanced Veterinary Research
This work is licensed under a Creative Commons Attribution-NonCommercial-NoDerivatives 4.0 International License.
Users have the right to read, download, copy, distribute, print, search, or link to the full texts of articles under the following conditions: Creative Commons Attribution-NonCommercial-NoDerivatives 4.0 International (CC BY-NC-ND 4.0).
For more information: