Comparative Analysis of Avian and Swine Influenza Viruses Infections of Well Differentiated Lung Epithelial Cells of Turkey
Keywords:
Influenza virus Precision-cut lung slices Sialic acids Turkey
Abstract
Influenza viruses initiate infection by binding of the viral hemagglutinin to the cellular sialic acid residues. The precision-cut lung slice, as a valuable cultural tool of differentiated respiratory epithelial cells, is characterized by its ability to be viable for at least six days in-vitro, mimic in-vivo original cells and simply monitored by an inverted microscope. The aims of the study were to analyse the distribution of different sialic acid types in bronchus and parabronchial tissues of Turkey Precision Lung Slices (TPCLS), investigate the infection susceptibility of TPCLS by avian influenza (H9N2 and H7N7) and swine influenza (H3N2) viruses and evaluate the infection expression of TPCLS by different influenza viruses in correlation to the cellular sialic acids distribution after infection. The lectin stains and monoclonal antibodies prepared against nucleoprotein of influenza virus were used for analysing sialic acids distributions and viral antigen detection of TPCLS by immunoflourescent technique. The viral infective particles released from infected TPCLS by different avian and swine influenza viruses were titrated at different time intervals after infection. Both α2,3-linked and α2,6-linked sialic acids were expressed in the bronchus of TPCLS, while only α2,6-linked sialic acid was expressed in the parabronchial tissues. The indirect immunoflourescent technique showed variation of infection susceptibility of TPCLS parts by avian and swine influenza viruses. Infection was expressed in the bronchial epithelium by H9N2, H7N7 and H3N2, while in the parabronchial tissue by H9N2 and H3N2. Titration of the released infective viruses in the supernatant of infected TPCLS revealed that H9N2 could replicate faster than the other influenza viruses. TPCLS is a promising in-vitro model for viral infection study of turkey.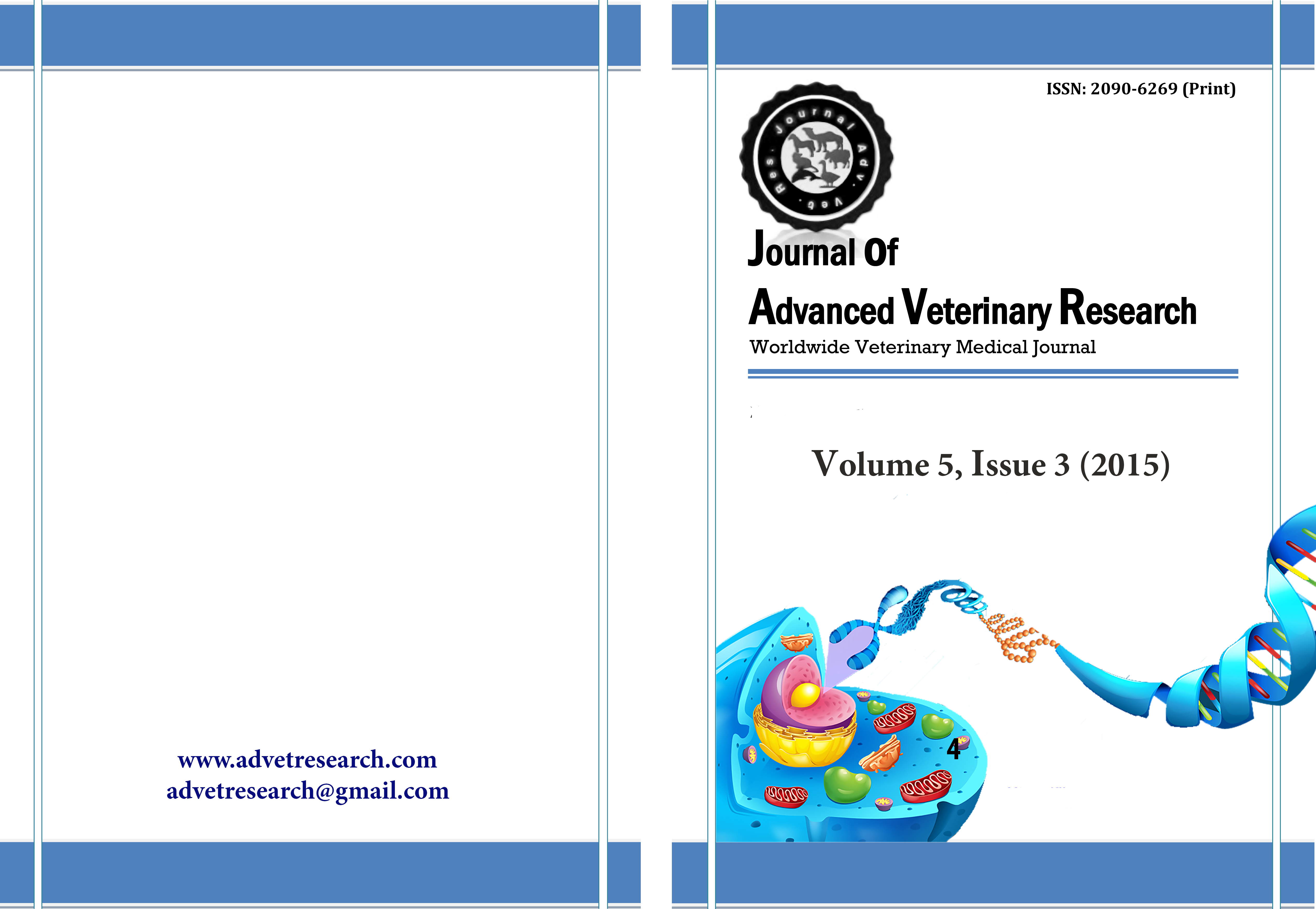 Downloads
How to Cite
Abd El Rahman, S., & Hamed, M. F. (2015). Comparative Analysis of Avian and Swine Influenza Viruses Infections of Well Differentiated Lung Epithelial Cells of Turkey. Journal of Advanced Veterinary Research, 5(3), 127-135. Retrieved from https://advetresearch.com/index.php/AVR/article/view/55
Section
Original Research
License
Users have the right to read, download, copy, distribute, print, search, or link to the full texts of articles under the following conditions: Creative Commons Attribution-NonCommercial-NoDerivatives 4.0 International (CC BY-NC-ND 4.0).
For more information: