Assessment of Microbial Safety and Quality of Market Raw Milk and Pasteurized Milk Sold in Dakahlia Governorate, Egypt
Abstract
In this study, assessing the microbial quality and safety of the market raw milk and pasteurized milk is the basal objective of this study. One hundred and twenty (120) milk samples (60 of each) were collected randomly from different supermarkets and retailer shops in Dakahlia governorate, Egypt. Samples were analyzed for Total bacterial count (TBC), total coliforms (TCC), Total Staphylococcus count (TSC), and Total yeast and mould count. All market milk samples, and pasteurized milk were found to be contaminated and judged poor. Listeria spp. were isolated on Oxford agar and then subjected to biochemical and molecular identification. The overall isolation rate of Listeria spp. from the market raw milk was 28.33%. The prevalence rates of Listeria monocytogenes were 13.33% in raw market milk. The prevalence of Listeria innocula and other Listeria species were 3.33% and 11.67%, respectively. Polymerase chain reaction (PCR) was used to detect the virulence genes (16SrRNA, hylA, and prfA) of 8 biochemically identified L. monocytogenes strains recovered from raw market milk using specific primers. 16SrRNA, hylA, and prfA genes are considered the best indicator for virulence determination of L. monocytogenes isolated from market raw milk. A high microbial load of market milk and pasteurized milk may present a public health hazard to the consumers and emphasizes the need for improved hygienic standards.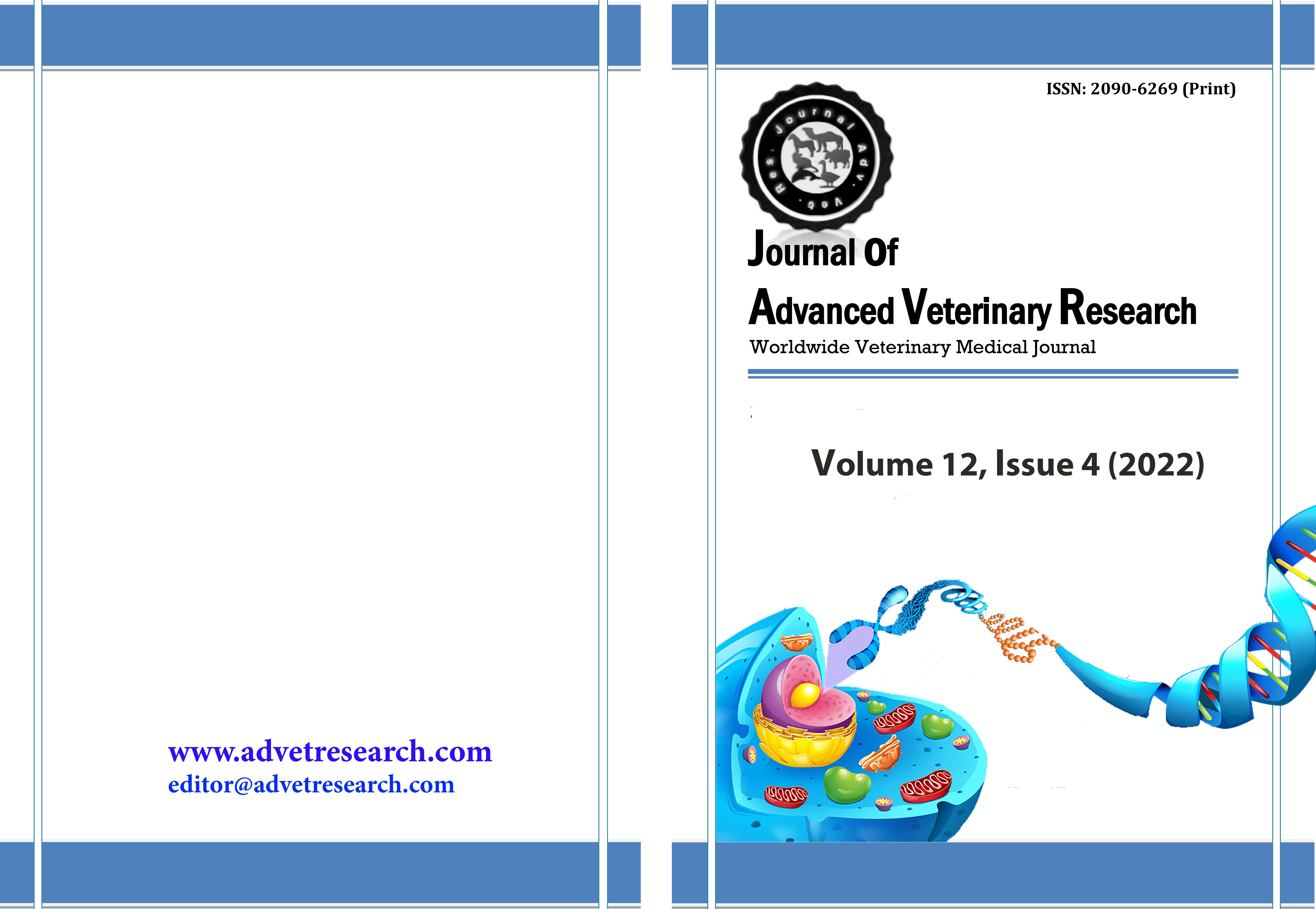 Downloads
How to Cite
Abdelnasser Ahmed, S. ., Hassanin Mahmoud Mostafa, A. ., El-Sherbini, M. ., & Abdelkhalek, A. . (2022). Assessment of Microbial Safety and Quality of Market Raw Milk and Pasteurized Milk Sold in Dakahlia Governorate, Egypt. Journal of Advanced Veterinary Research, 12(4), 456-461. Retrieved from https://advetresearch.com/index.php/AVR/article/view/1068
Section
Original Research
License
Copyright (c) 2022 Journal of Advanced Veterinary Research
This work is licensed under a Creative Commons Attribution-NonCommercial-NoDerivatives 4.0 International License.
Users have the right to read, download, copy, distribute, print, search, or link to the full texts of articles under the following conditions: Creative Commons Attribution-NonCommercial-NoDerivatives 4.0 International (CC BY-NC-ND 4.0).
For more information: