Wound Healing Activity of Brown Algae plus Polyherbal Extract in Normal and Alloxan-induced Diabetic Rats
Abstract
The aim of the present study was to assess the wound healing efficacy of the experimental medicinal extract mixture (EMEM) composed of brown algae, Cystoseira trinodis, plus three medicinal plants (garlic, liquorice and ginger). The extract was applied on induced excised wounds in rats, either healthy or induced hyperglycemia by alloxan. Healing activity was evaluated for up to 21 days after wounding in terms of decrease in surface area of wound, percentage of wound closure and tissue regeneration using digital planimetry analysis and histopathological examination. The study revealed that topical application of the extract improved and enhanced the healing process in diabetic rat model when compared with diabetic non-treated rats. The extract promoted wound contraction, reduced the wound closure time and induced proliferation of fibroblast as well as angiogenesis and re-epithelialization.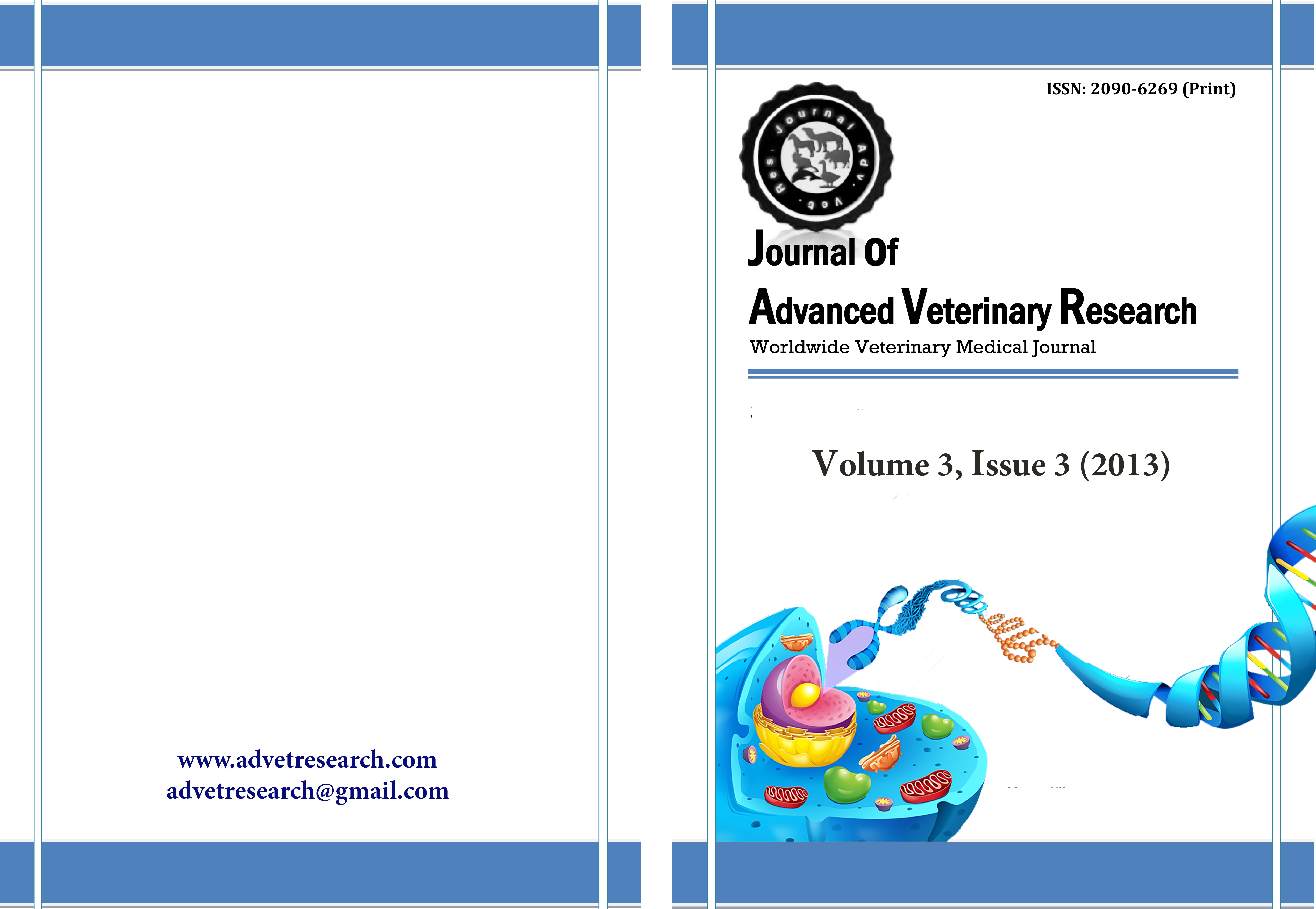 Downloads
How to Cite
Madkour, F. F., Hassan, M. M., Abdo, W., & Khalil, W. F. (2013). Wound Healing Activity of Brown Algae plus Polyherbal Extract in Normal and Alloxan-induced Diabetic Rats. Journal of Advanced Veterinary Research, 3(3), 102-108. Retrieved from https://advetresearch.com/index.php/AVR/article/view/126
Section
Original Research
License
Users have the right to read, download, copy, distribute, print, search, or link to the full texts of articles under the following conditions: Creative Commons Attribution-NonCommercial-NoDerivatives 4.0 International (CC BY-NC-ND 4.0).
For more information: