DNA polymorphism of 3' UTR of Nramp1 gene in Malvi breed of cattle
Keywords:
Malvi cattle, Nramp1, Polymorphism, SSCP, Sequencing
Abstract
The natural resistance-associated macrophage protein 1 gene (Nramp1), which is a member of large family of metal ion–transport protein. Nramp1 gene plays a critical role in innate immunity favoring bacterial killing by macrophages in addition to its influence on adaptive immunity. The aim of the present investigation was to identify the genetic variations in the 3'UTR (Untranslated region) of Nramp1 gene in the Malvi breed (Bos indicus) cattle, using the technique PCR-SSCP and by sequencing. PCR-SSCP (Single Strand conformational polymorphism) of 440 bp amplicon of Nramp1 gene revealed three common SSCP patterns in Malvi breed. A total of 3 SSCP patterns viz Pattern I, Pattern II and Pattern III were observed with frequency of 0.361, 0.426 and 0.213 respectively. The patterns variations were confirmed by cloning and sequencing, which showed total 6 mutations in 3 patterns.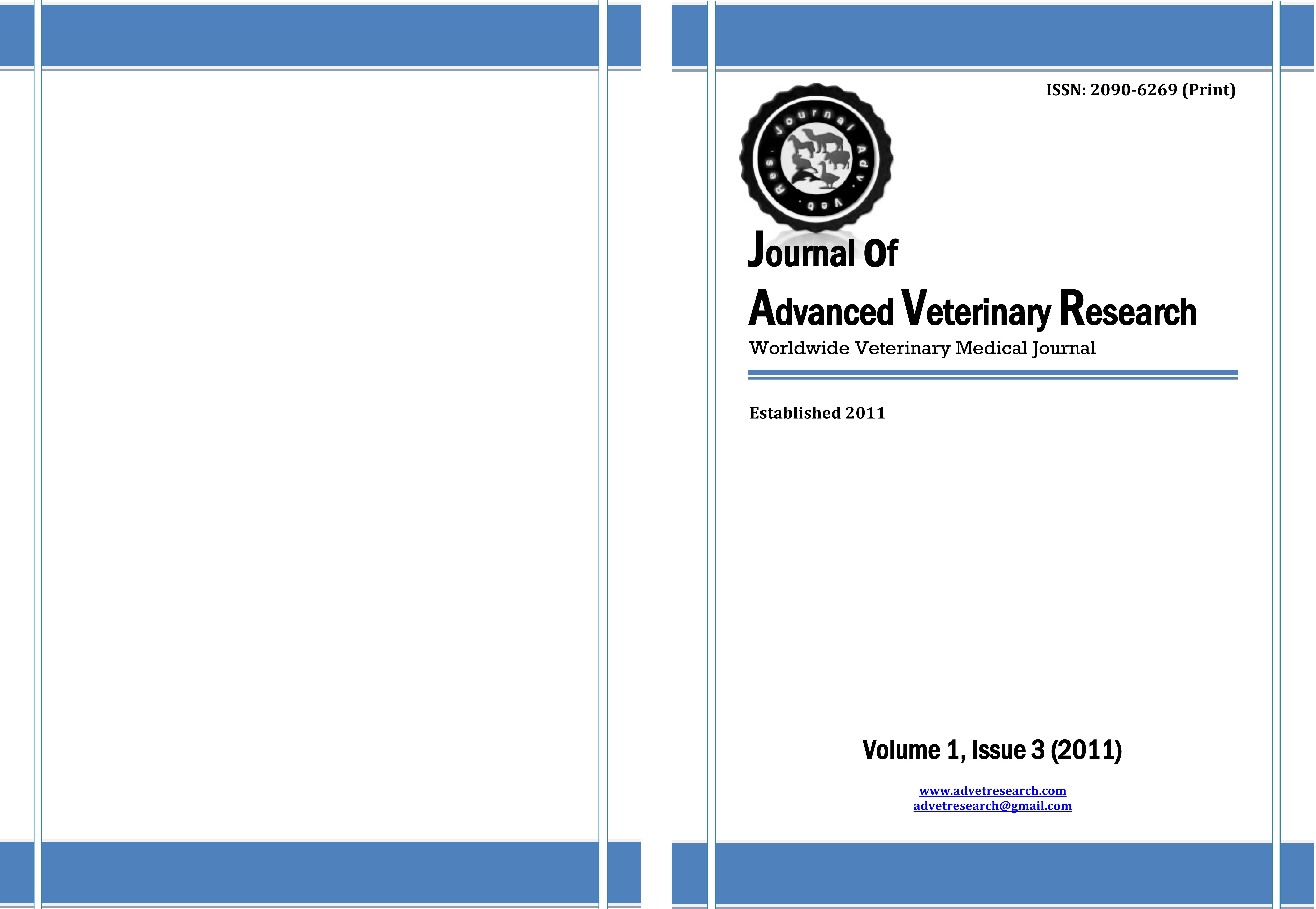 Downloads
How to Cite
Ranjan, R., Bhong, C., Chavan, K., Parmar, S., & Joshi, C. (2011). DNA polymorphism of 3' UTR of Nramp1 gene in Malvi breed of cattle. Journal of Advanced Veterinary Research, 1(3), 105-108. Retrieved from https://advetresearch.com/index.php/AVR/article/view/234
Section
Original Research
License
Users have the right to read, download, copy, distribute, print, search, or link to the full texts of articles under the following conditions: Creative Commons Attribution-NonCommercial-NoDerivatives 4.0 International (CC BY-NC-ND 4.0).
For more information: