Molecular Characterization of exon 2 of Leptin gene in Bos- indicus
Keywords:
Leptin gene, Gaolao, Nimari, SSCP
Abstract
Milk production traits are quantitative traits controlled by numerous genes and environmental factors. The 167 amino acid protein product of the ob gene was named leptin and consists of three exons of which the first exon is not transcribed into the leptin protein of 16-Kilo Dalton. The bovine leptin gene is located at BTA4q32 and is involved in the growth and metabolism of animals, and plays an important role in the regulation of feed intake, energy metabolism, growth, production and reproduction of cattle. This study aimed to find out the polymorphism in the leptin gene of Nimari (n=70) and Gaolao (n=75) bovine breeds. PCR-SSCP (Single Strand conformational polymorphism) of 317 bp amplicon of leptin gene revealed SSCP patterns I, II and III in both the breeds. The chi-square test revealed that difference between observed frequencies of different patterns in Nimari and Gaolao were non-significant at 5% level of significance.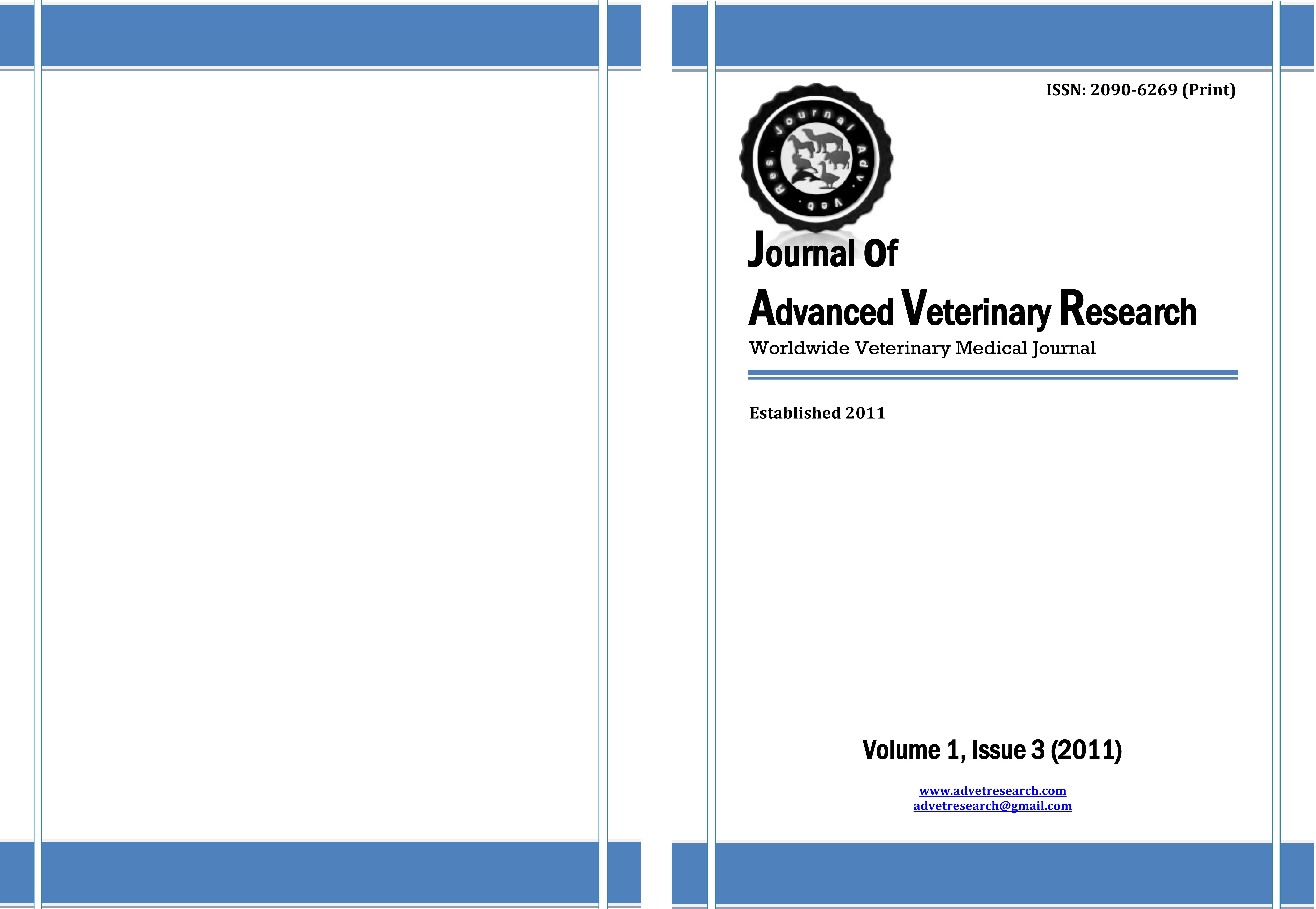 Downloads
How to Cite
Ranjan, R., Bhong, C., Chavan, K., Parmar, S., & Joshi, C. (2011). Molecular Characterization of exon 2 of Leptin gene in Bos- indicus. Journal of Advanced Veterinary Research, 1(3), 112-114. Retrieved from https://advetresearch.com/index.php/AVR/article/view/236
Section
Original Research
License
Users have the right to read, download, copy, distribute, print, search, or link to the full texts of articles under the following conditions: Creative Commons Attribution-NonCommercial-NoDerivatives 4.0 International (CC BY-NC-ND 4.0).
For more information: