Some Comparative Anatomical Studies on the Laryngeal Muscles and Cavity of Buffaloes, Camels and Donkeys
Abstract
The aim of this study was to compare between the laryngeal muscles and cavity in buffaloes, camels and donkeys. A total of 30 larynxes (10 larynxes from each species) were subjected to study. In the three species, the laryngeal muscles were similar to those of other domestic animals, but the hyoepiglotticus muscle of camel was remarkably longer. Although the thyroarytenoideus muscle was undivided in the buffalo and camel, the slightly deeper lateral ventricle in camel, allowed the muscle anterior part to be covered with mucous membrane forming the vestibular fold. The laryngeal cavity of donkey was characterized by the presence of lateral laryngeal saccule that located between the two separate parts of thyroarytenoideus muscle, the vestibular and vocal muscles; the presence of two small pouches on both sides of median laryngeal recess, and the cuneiform tubercle, which was a mucosal elevation that covered the cuneiform process. This study will fill a gap in the field of comparative anatomy and help other clinical investigation applied on these animals.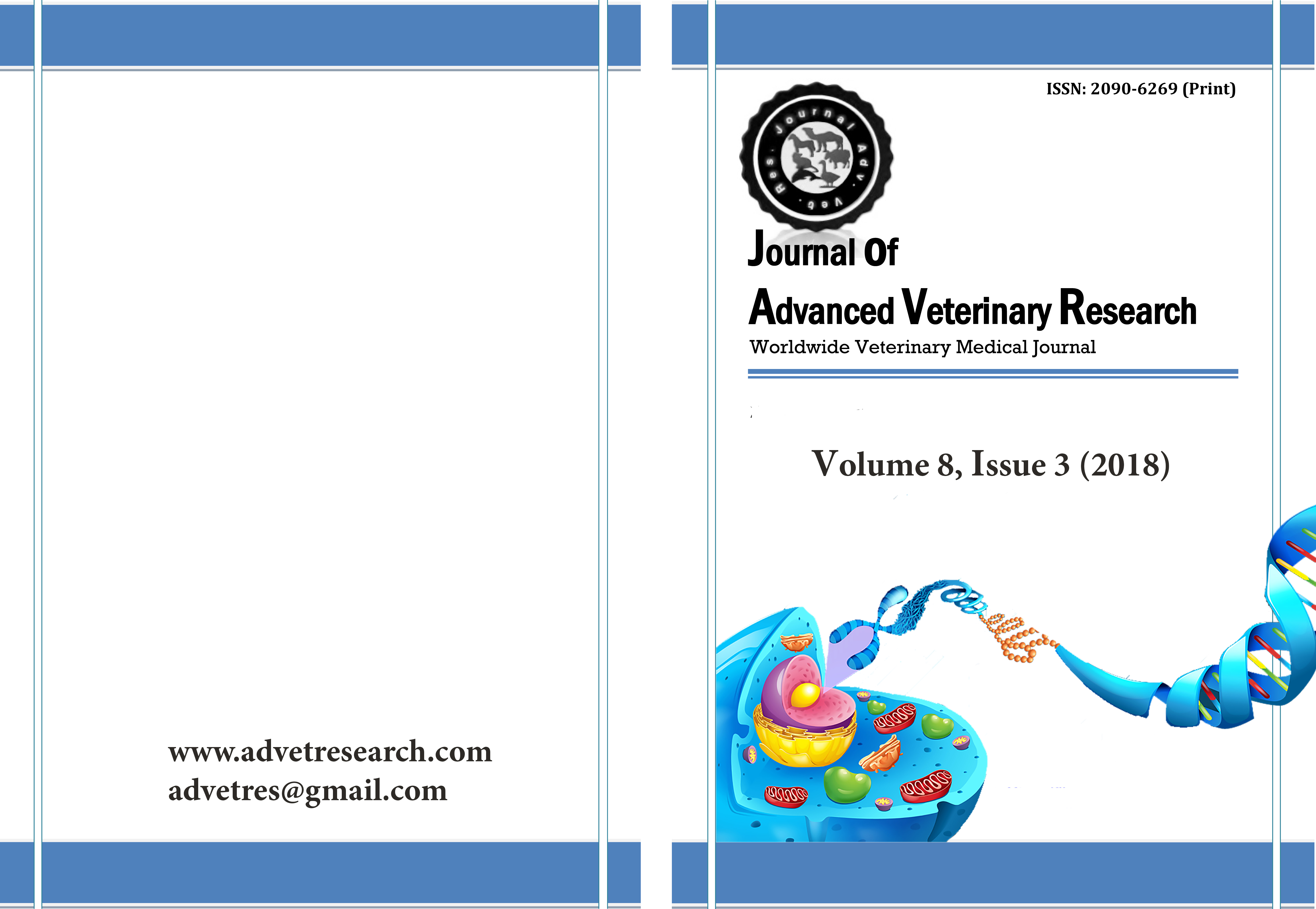 Downloads
How to Cite
Metwally, M. A., Hussieni, H. B., Kassab, A. A., & Eshrah, E. A. (2018). Some Comparative Anatomical Studies on the Laryngeal Muscles and Cavity of Buffaloes, Camels and Donkeys. Journal of Advanced Veterinary Research, 8(3), 32-37. Retrieved from https://advetresearch.com/index.php/AVR/article/view/302
Section
Original Research
License
Users have the right to read, download, copy, distribute, print, search, or link to the full texts of articles under the following conditions: Creative Commons Attribution-NonCommercial-NoDerivatives 4.0 International (CC BY-NC-ND 4.0).
For more information: